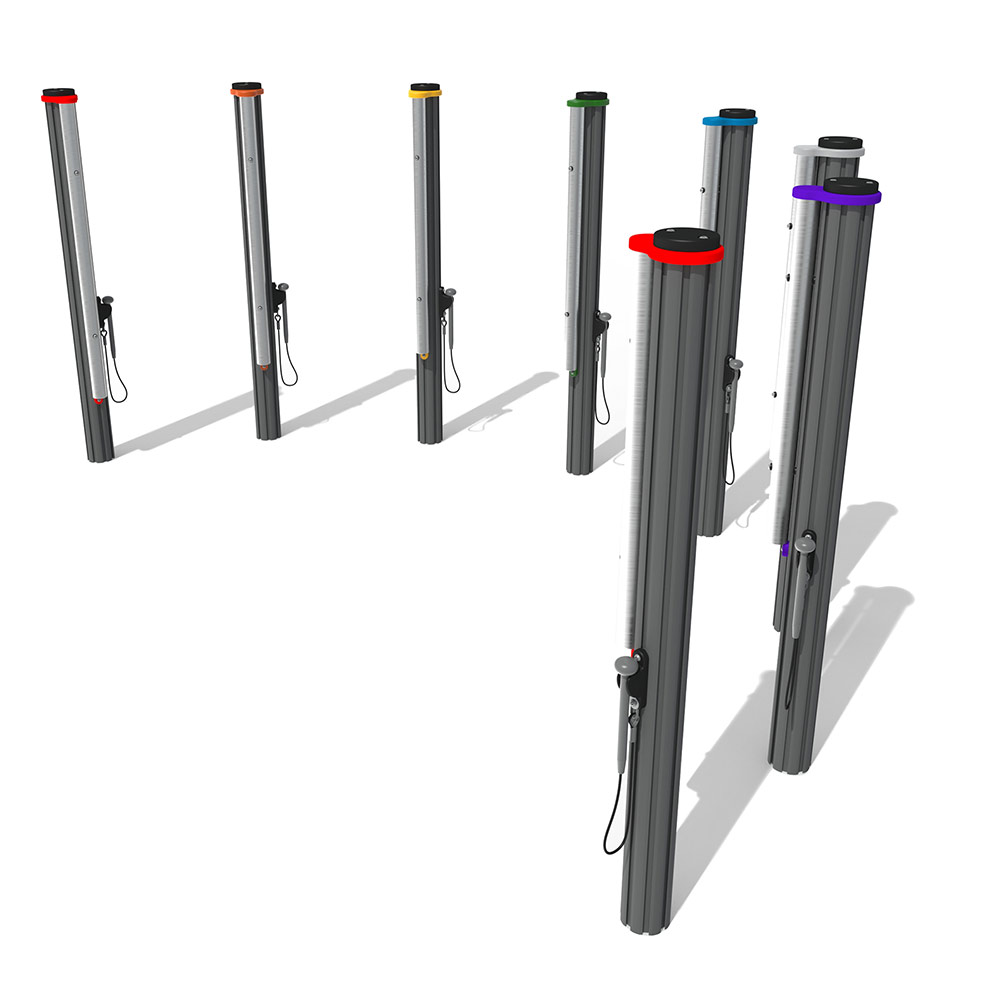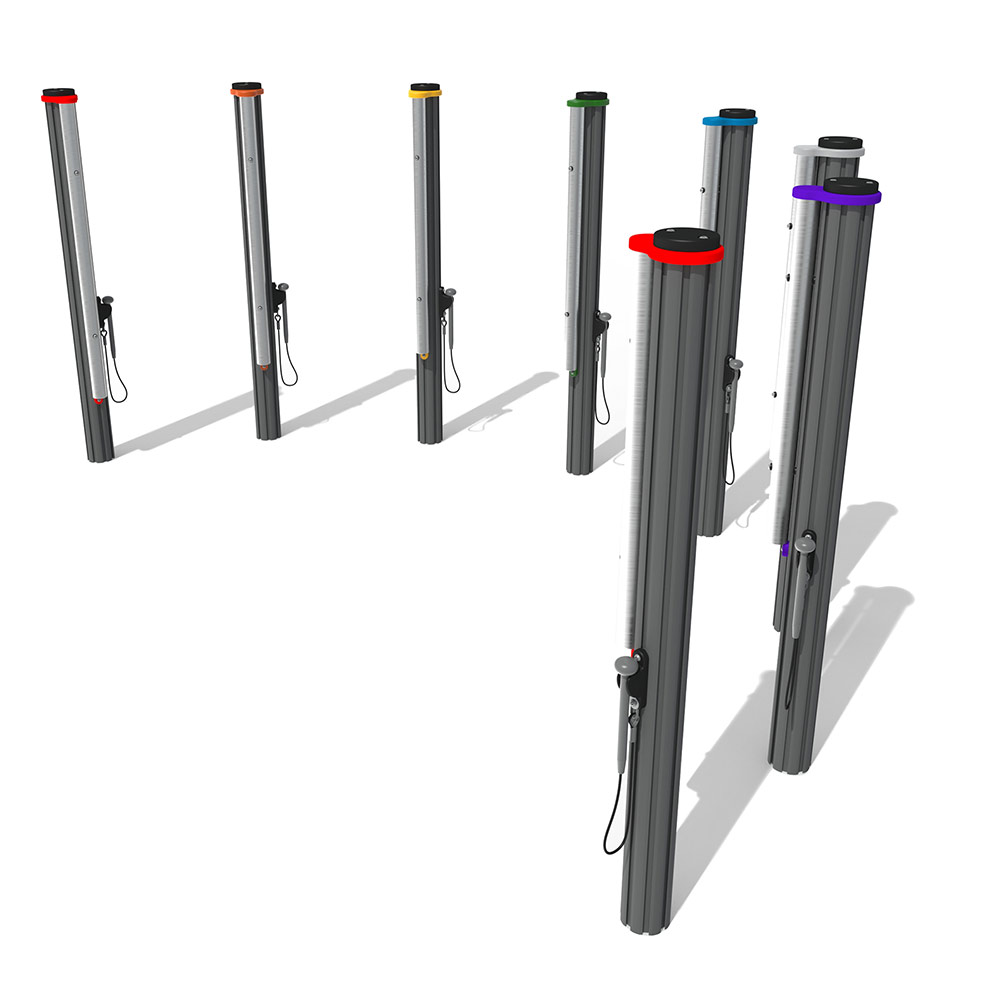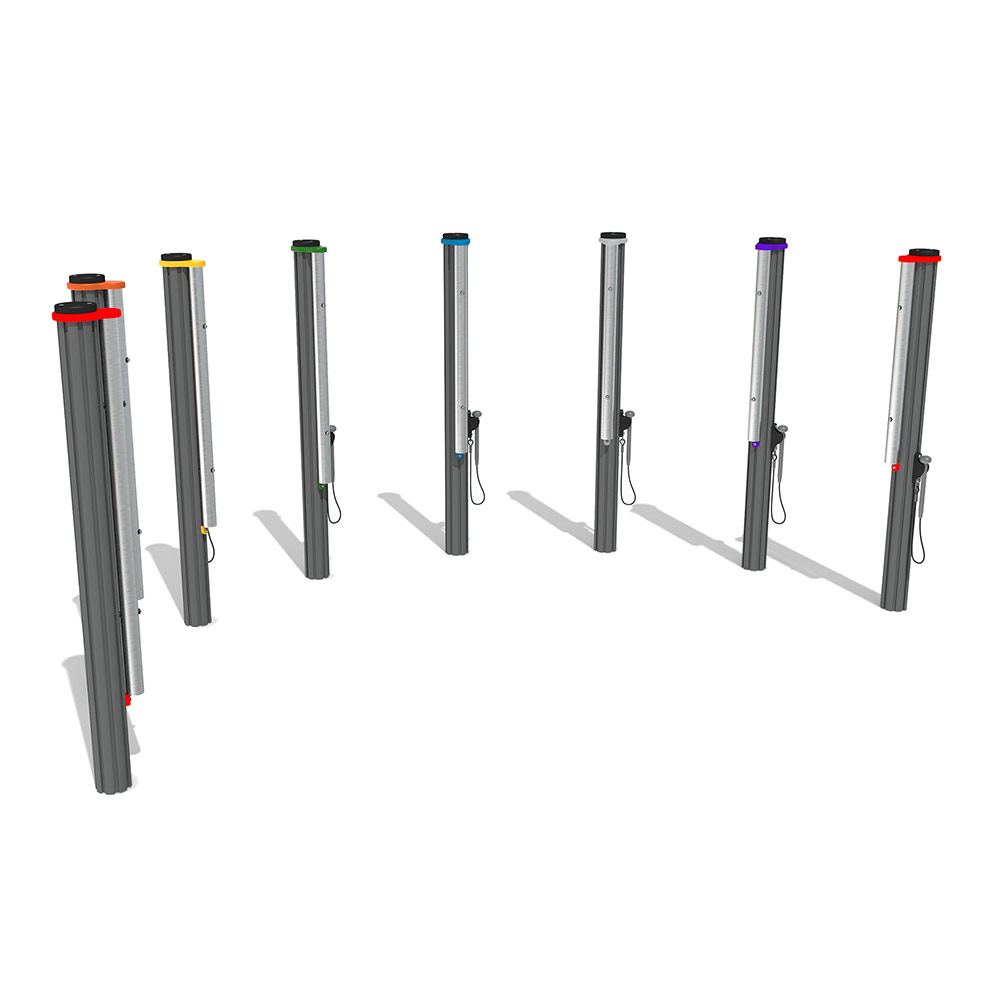 Description
The Virtuoso Multi Chimes 8 piece set features notes C4 to C5 all with their own rubber mallet and superb sound quality. The Virtuoso Multi Chimes (8 Piece Set) includes 8 tuned notes C-C mounted individually on posts. The chime assembly is ASTM compliant with no protrusion failures and include our new softer feel rubber mallet/beater tethered with a high strength stainless steel cable.
NEW T-Slot Aluminium Posts Virtuoso Music Instruments can be supplied with or without our new T-Slot aluminium posts. Finished in Slate Grey, the posts are ASTM and EN compliant and are finished with a post cap at the top. These new posts allow for multiple configurations due to the t-slots being positioned at 45 degree intervals.
Product Features
- 50mm diameter aluminium tube chimes
- Colour coded for "play by colour"
- ASTM and EN compliant
- Soft feel rubber mallet/beater
- Includes aluminium T-Slot post
---
Great job. Workmen were efficient and considerate. The children and parents really love the equipment.
K Coghlen (Assistant Headteacher)
Richmond Primary School
From start to finish, a first class team and product. We are delighted, the yard looks beautiful and our children are happier and fitter than ever before!
Alan Baker (Deputy Headteacher)
St Margaret's Primary School
The play equipment has provided the children with a valuable outside resource for free play at lunch & break times and has also improved behaviour.
We would be happy to recommend your company to others.
Eileen Denton (Headteacher)
Bligh Infants School
A very professional job, completed to time, to quality and to budget.
Simon Walmsley (Finance Manager)
Testbourne Community School
I should like to commend the quality of the equipment and the ease with which it was installed. The team who were responsible for the installation worked hard and were aware of how to behave on school premises and the health & safety requirements.
Margaret McCulloch (Headteacher)
St Paul's C of E Junior School
I would just like to take this opportunity to thank you and your team for all your help and assistance over the last 12 months.
I cannot recommend your company highly enough.
Sam Batten (Community Facilities Manager)
Caterham High School
---