Enhancing The Clifton Centre PRU with AMV Playgrounds' Innovative Solutions
Posted on August 21, 2023

THE CLIFTON CENTRE PRU, GREATER MANCHESTER
AMV Playgrounds supply sheltered cycle storage and colourful rotationally moulded plastic seating to the Clifton Centre PRU in Clifton, Greater Manchester.
The Setting
The Clifton Centre Pupil Referral Unit (PRU) is a specialised educational facility catering to students who require additional support and intervention due to challenging behaviour, learning difficulties, or other factors. The institution recognises the importance of creating a safe, welcoming, and conducive learning environment for its students. To address this objective, The Clifton Centre PRU partnered with AMV Playgrounds to supply and install sheltered cycle parking and vibrant rotationally moulded plastic seating solutions for the benefit of staff and students.
The Solution
AMV Playgrounds put forward colourful and inviting seating options that could be strategically placed throughout the outdoor space of the PRU to create spots for relaxation, group discussions, and creative activities. The Lava seat and HopOp 500 stools are formed with rotationally moulded Polyurethane to create a seamless, soft and flexible surface with no sharp edges and also feature hidden ground fixings which were key factors in why these products were chosen for the facility. The range is also incredibly durable and requires minimal maintenance.
The playful, appealing shape of LAVA attracts interaction and creates a casual atmosphere. This organic seating unit seats 5-7 people and fits into urban spaces, parks, schools and company headquarters alike. 
To meet the needs and incentivise students and staff to travel to the setting on bike, an upgraded cycling parking area was proposed.
The Dahl Shelter is one of AMVs most popular cycle storage products thanks to its adaptive and reliable design. The Clifton Centre opted for a 4100mm version to accommodate up to 10 bikes with the addition of a Sheffield Toastrack. The Dahl Shelter can be easily scaled up to meet any number of cycle parking spaces required.
Items chosen...
Outcome
The partnership between The Clifton Centre PRU and AMV Playgrounds successfully addressed the objectives of enhancing the student experience, promoting sustainable transportation, and creating a safe, colourful environment. The addition of sheltered cycle parking and rotationally moulded plastic seating not only improved the physical aspects of the campus but also contributed to the overall well-being and engagement of the students.
For more details please contact sales@amvplaygrounds.co.uk or call 01704 898919
Click on the images below to enlarge:
Part of the Bailey Street Furniture Group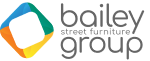 AMV Playground Solutions Ltd | Abbey Lane Enterprise Park | Abbey Lane, Burscough | Lancashire | L40 7SR
Tel: 01704 89 89 19 | sales@amvplaygrounds.co.uk
© AMV Playground Solutions Ltd 2023 - All images on the website are not to be copied or used without appropriate permissions.