Enhancing Learning Environments at Greenvale School with AMV Playgrounds
Posted on October 17, 2023

GREENVALE SCHOOL, LONDON
AMV Playgrounds supply specially designed sensory shelters and playground obstacles to Greenvale School in Lewisham, London.
The Setting
Greenvale School, serves as a special school for secondary-aged students with severe learning difficulties. The school's mission is to provide a safe, inclusive, and stimulating learning environment to support the unique needs of its students. 
In an effort to further enhance their campus, Greenvale School identified a need to provide comfortable spaces for relaxation, sensory breaks, and reflection on the playground. As well as encourage physical activity and social interaction through the addition of engaging play structures.
The Solution
AMV Playgrounds collaborated closely with Greenvale School to address their specific needs with a series of bespoke shelters that were strategically placed throughout the school's playground. Equipped with integral bench seating, these shelters offer students quiet, comfortable spaces where they can take sensory breaks or simply relax.
In terms of materials chosen, each steel frame shelter was clad with High Density Polyethylene (HDPE) sheets which are used in panels and components for playground equipment. The versatile properties of this material, including UV stability, make it resistant to fading, moisture, weather, staining and graffiti. It is also high-impact resistant, making it the safe and perfect choice for even the most challenging of outdoor environments and settings.
An additional safeguarding feature that was requested by the school was to provide some form of viewing window on the larger shelter so that staff could observe when pupils were inside. We used this as an opportunity to incorporate a sensory element to the shelter, by cutting out two windows in the shape of the school's leaf logo and glazing them with shatterproof, translucent green polycarbonate sheeting.
With each leaf window casting a green light into the shelter, it offers students access to natural light and creates a calming environment conducive to relaxation and nervous system regulation.
To promote physical activity and social interaction, AMV Playgrounds installed transparent traverse walls in the playground area. These walls serve as climbing structures that not only encourage physical development but also provide an opportunity for students to interact and collaborate. The transparent design allows for supervision and ensures safety while providing a visually stimulating element to the space.
Items chosen...
Bespoke individual sensory shelters with seating
Group sensory shelter featuring seating & branded cut outs
Transparent traverse walls
Outcome
By providing quiet time-out spaces and opportunities for physical activity and social interaction, the new additions have transformed the school's playground into a multifaceted learning space that aligns with the school's commitment to creating an inclusive and supportive educational environment for students with severe learning difficulties.
For more details please contact sales@amvplaygrounds.co.uk or call 01704 898919
Click on the images below to enlarge:
Part of the Bailey Street Furniture Group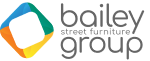 AMV Playground Solutions Ltd | Abbey Lane Enterprise Park | Abbey Lane, Burscough | Lancashire | L40 7SR
Tel: 01704 89 89 19 | sales@amvplaygrounds.co.uk
© AMV Playground Solutions Ltd 2023 - All images on the website are not to be copied or used without appropriate permissions.