AMV News

Posted on September 7, 2020
The Education Secretary Gavin Williamson promised a comprehensive track and trace would be in place by the start of the new school year. The draft documents, shared as part of the consultation, show that the main approach to safety will be that of the "protective bubble" raising questions about the practicalities of our traditional classrooms.
Part of the Bailey Street Furniture Group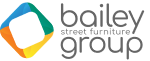 AMV Playground Solutions Ltd | Abbey Lane Enterprise Park | Abbey Lane, Burscough | Lancashire | L40 7SR
Tel: 01704 89 89 19 | sales@amvplaygrounds.co.uk
© AMV Playground Solutions Ltd 2020 - All images on the website are not to be copied or used without appropriate permissions.