AMV News

September 18, 2023| 78
Using canopies to provide shelter from the elements can transform outside spaces and enable a whole host of educational, play and social activities to take place all year round. Moving activities outside the confines of the classroom or indoor halls gives children an opportunity to learn and play in a healthy, stimulating environment.
Part of the Bailey Street Furniture Group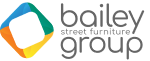 AMV Playground Solutions Ltd | Abbey Lane Enterprise Park | Abbey Lane, Burscough | Lancashire | L40 7SR
Tel: 01704 89 89 19 | sales@amvplaygrounds.co.uk
© AMV Playground Solutions Ltd 2023 - All images on the website are not to be copied or used without appropriate permissions.