AMV News

Posted on December 2, 2020
Within our modern environment many factors can affect our mental health, including of course our environment. Certain aspects of urbanisation and the loss of opportunity for experiencing nature on a regular basis for some people can affect levels of mental illness and health.
Part of the Bailey Street Furniture Group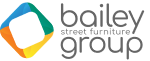 AMV Playground Solutions Ltd | Abbey Lane Enterprise Park | Abbey Lane, Burscough | Lancashire | L40 7SR
Tel: 01704 89 89 19 | sales@amvplaygrounds.co.uk
© AMV Playground Solutions Ltd 2021 - All images on the website are not to be copied or used without appropriate permissions.