AMV News

Posted on May 30, 2022
The cost of living crisis is at the forefront of everyone's minds. For those who may not be choosing between 'heating and eating' but do need to budget, giving up their expensive gym membership may be a necessity. So what's the solution to maintaining a healthy life and purse?
Part of the Bailey Street Furniture Group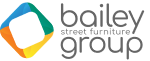 AMV Playground Solutions Ltd | Abbey Lane Enterprise Park | Abbey Lane, Burscough | Lancashire | L40 7SR
Tel: 01704 89 89 19 | sales@amvplaygrounds.co.uk
© AMV Playground Solutions Ltd 2022 - All images on the website are not to be copied or used without appropriate permissions.