AMV News

Posted on July 20, 2020
Getting ready for Back to School in September can be challenging for schools at the best of times. With Coronavirus on everyone's minds, we all know how important it is to follow government guidelines and make sure everywhere is as safe as possible. Schools have stayed open during lockdown, providing essential childcare for key workers. These children have formed isolated 'bubbles' to keep them safe whilst they learn and play.
Part of the Bailey Street Furniture Group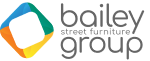 AMV Playground Solutions Ltd | Abbey Lane Enterprise Park | Abbey Lane, Burscough | Lancashire | L40 7SR
Tel: 01704 89 89 19 | sales@amvplaygrounds.co.uk
© AMV Playground Solutions Ltd 2022 - All images on the website are not to be copied or used without appropriate permissions.