AMV News

Posted on June 17, 2020
When the inevitable happened and Covid-19 lockdown was not only announced but enforced on 23rd March 2020, our country changed. No longer was it considered safe to go to work, to travel, to use public transport. We saw the entire population begin to walk, the roads were clear and for the first time in decades towns, villages and cities saw the return of the bike!
Part of the Bailey Street Furniture Group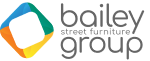 AMV Playground Solutions Ltd | Abbey Lane Enterprise Park | Abbey Lane, Burscough | Lancashire | L40 7SR
Tel: 01704 89 89 19 | sales@amvplaygrounds.co.uk
© AMV Playground Solutions Ltd 2020 - All images on the website are not to be copied or used without appropriate permissions.