AMV News

Posted on August 10, 2020
Covid has without doubt altered the way we work and where, we will no longer use the 'office' in the same way. Working remotely has taught us that we can. However we are unlikely to ever give up our working office environment completely. Isolation and connectivity issues make working from home less than ideal as a permanent solution.
Part of the Bailey Street Furniture Group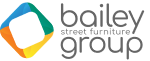 AMV Playground Solutions Ltd | Abbey Lane Enterprise Park | Abbey Lane, Burscough | Lancashire | L40 7SR
Tel: 01704 89 89 19 | sales@amvplaygrounds.co.uk
© AMV Playground Solutions Ltd 2021 - All images on the website are not to be copied or used without appropriate permissions.