INNOVATIVE MUGA DESIGN, SCOTLAND HALL ROAD PARK, NEWTON HEATH
Posted on June 22, 2023

SCOTLAND HALL ROAD PARK, NEWTON HEATH
AMV Playgrounds partnered with City in the Community, the charitable arm of Manchester City Football Club, to create a next generation multi-use games area (MUGA) at Scotland Hall Road Park in Newton Heath, Manchester.
The Setting
City in the Community had a vision to revitalise a neglected and seldom-used public sports court in one of Manchester's most economically deprived areas and create a new type of inclusive play zone. With a move away from the traditional and outdated "enclosed cage" approach, which potentially intimidates and excludes some users, this new concept would be based upon an open and inviting design that offered more than just competitive end-to-end football with large goals for just one age group. City in the Community also planned to hold children's football coaching sessions during school holidays, so the design needed to incorporate break away zones that focused on ball control skills and other training drills.
The Solution
AMV Playgrounds were approached for their bespoke design knowledge and engineering experience in this field, to help turn this initial concept into a physical reality. Stakeholders involved in the consultation process included Manchester City Council, Sports England and The Football Foundation. Working closely with an appointed groundworks and surfacing contractor, AMV helped to develop a detailed layout for the scheme, along with practical advice on how the various play and training elements could be manufactured and installed, in accordance with health & safety regulations that apply to public ball sports facilities. The new design had a mix of both large full-size goals and smaller 5-a-side style units for playing across the pitch, enabling multiple games to be played at once as well as catering for various age ranges. Whilst high sports rebound fence panels were used above and either side of all goals for ball containment, there are various open breaks in the perimeter fence line, allowing multiple points of access on and off the court, creating a more informal and free flowing space and an accessibility features that ensure individuals with disabilities can also participate fully.
For the goals themselves, the client was quite specific about wanting the realism and feeling of a ball hitting a net when scoring a goal, as opposed to rebounding off a steel grill. AMV had to weigh this design request against the high probability of vandalism and damage to conventional sports netting in a public urban setting. In response, a heavy-duty steel core cargo net (the type used for climbing equipment in playgrounds) was re-purposed and designed with just the right amount of tension to mimic a typical goal at a football stadium. For ball control skills and some one on one play, a low level circular panna arena was engineered in heavy duty steel grill, alongside an accompanying passing square. The last piece of innovative apparatus was a higher than normal "football tennis net" to develop heading, volleying and keepy-up skills, which can be used by 2 players or more for fun informal play. All steel elements were galvanised to protect against rust and corrosion and the polyester powder coated in specific pantones that matched the official Manchester City Football Club brand colours.
All elements of this MUGA project were constructed using high-quality components and durable materials chosen specifically to ensure longevity and minimal maintenance requirements. The area is equipped with sports court safety surfacing, with multi-sport colour zones and line markings, allowing easy adaptation for various games. Additionally, the design incorporated
Items chosen...
Multi Use Games Area

Panna Circle

Passing Square

Football Tennis
Outcome
The completion of the MUGA at Scotland Hall Road Park was warmly received by the local community. It also marks a new chapter in MUGA design, illustrating what community sports courts in public parks can be when a user-centred, creative approach is applied.
In a neighbourhood identified as having significant health inequalities, this transformed space has once again become a vibrant hub for all ages of the Newton Heath community, fostering physical activity, social interaction, and community engagement. Acting as a focal point for community events, tournaments, and friendly matches and restoring a sense of pride among residents for their park, AMV hope this will be the first of many such schemes within the Greater Manchester region and further throughout the UK.
For more details please contact sales@amvplaygrounds.co.uk or call 01704 898919
Click on the images below to enlarge:
Part of the Bailey Street Furniture Group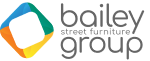 AMV Playground Solutions Ltd | Abbey Lane Enterprise Park | Abbey Lane, Burscough | Lancashire | L40 7SR
Tel: 01704 89 89 19 | sales@amvplaygrounds.co.uk
© AMV Playground Solutions Ltd 2023 - All images on the website are not to be copied or used without appropriate permissions.