SURFACING
Playground markings are applied to the surface via the use of heat, they are highly visible and very hard wearing. AMV provide a large range of playground markings from small traditional games, and handy educational markings, to large sports pitches that fill the playground. The markings come in a range of colours and are suitable for all ages, whether is primary school, high school or a public park.
Part of the Bailey Street Furniture Group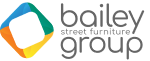 AMV Playground Solutions Ltd | Abbey Lane Enterprise Park | Abbey Lane, Burscough | Lancashire | L40 7SR
Tel: 01704 89 89 19 | sales@amvplaygrounds.co.uk
© AMV Playground Solutions Ltd 2022 - All images on the website are not to be copied or used without appropriate permissions.