IMAGINATIVE PLAY
Imaginative Play is an essential part of the child development process. Being creative and inventive is the basis of stimulating the brain to recognise social constructs. Role playing is a big part of child development and there are many things that can inspire this type of play. AMV has a large range of products that will help children to expand their imaginations. 
Part of the Bailey Street Furniture Group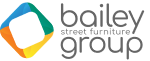 AMV Playground Solutions Ltd | Abbey Lane Enterprise Park | Abbey Lane, Burscough | Lancashire | L40 7SR
Tel: 01704 89 89 19 | sales@amvplaygrounds.co.uk
© AMV Playground Solutions Ltd 2022 - All images on the website are not to be copied or used without appropriate permissions.