ISO standards are developed by the International Organisation for Standardisation and the thousands of technical experts who work on ISO committees. The purpose of ISO standards is to establish international best practice for business processes.
Certification to ISO standards or British standards proves that your organisation works to international or national best practice, demonstrating your credibility and competence to stakeholders and customers. Certifications are legally obligated in some industries, while in other industries they are often included in tender requirements.
---

Constructionline is the UK's most connected and progressive provider of procurement and supply chain management services, making contracting simpler and helping our customers achieve more.
ConstructionLine is a Government-run scheme, which collects, assesses and monitors your standard company information. It is the largest pre-qualification database in the UK and the UK's leading procurement and supply chain management service.
Constructionline provides procurement and supply chain management services, helping buyers source suppliers.
---

The Disclosure and Barring Service (DBS) is a non-departmental public body of the Home Office of the United Kingdom. The DBS enables organisations in the public, private and voluntary sectors to make safer recruitment decisions by identifying candidates who may be unsuitable for certain work, especially that involving children or vulnerable adults, and provides wider access to criminal record information through its disclosure service for England and Wales.
The DBS was formed in 2012 by merging the functions of the Criminal Records Bureau (CRB) and the Independent Safeguarding Authority (ISA) under the Protection of Freedoms Act 2012. DBS started operating on 1 December 2012. It operates from Liverpool and Darlington. Its equivalent agencies are Disclosure Scotland in Scotland and Access Northern Ireland in Northern Ireland.
---
Part of the Bailey Street Furniture Group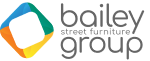 AMV Playground Solutions Ltd | Abbey Lane Enterprise Park | Abbey Lane, Burscough | Lancashire | L40 7SR
Tel: 01704 89 89 19 | sales@amvplaygrounds.co.uk
© AMV Playground Solutions Ltd 2023 - All images on the website are not to be copied or used without appropriate permissions.