---
What our customers say...
Great job. Workmen were efficient and considerate. The children and parents really love the equipment.
K Coghlen (Assistant Headteacher)
Richmond Primary School
From start to finish, a first class team and product. We are delighted, the yard looks beautiful and our children are happier and fitter than ever before!
Alan Baker (Deputy Headteacher)
St Margaret's Primary School
The play equipment has provided the children with a valuable outside resource for free play at lunch & break times and has also improved behaviour.
We would be happy to recommend your company to others.
Eileen Denton (Headteacher)
Bligh Infants School
A very professional job, completed to time, to quality and to budget.
Simon Walmsley (Finance Manager)
Testbourne Community School
I should like to commend the quality of the equipment and the ease with which it was installed. The team who were responsible for the installation worked hard and were aware of how to behave on school premises and the health & safety requirements.
Margaret McCulloch (Headteacher)
St Paul's C of E Junior School
I would just like to take this opportunity to thank you and your team for all your help and assistance over the last 12 months.
I cannot recommend your company highly enough.
Sam Batten (Community Facilities Manager)
Caterham High School
You have continually provided us with the most amazing support, from the very first enquiry, to the site visits, to the installation and even changing the Monkey Bars after the installation had taken place. I truly cannot recommend your company highly enough, and please believe when I say on behalf of all the parents, children and staff at Kirkby C of E Primary School, THANK – YOU !!
Elaine Parr (Extended Services Manager)
Kirkby C of E Primary School
I just wanted to say how impressed and pleased I was with how friendly and professional Martin and his colleagues were when they fitted our shelter and cycle hoop. I couldn't fault anything about the day they spent here and the work that they did.
Tiffany O'Dell
Pinvin Parish Council
Playground Equipment From AMV Playground Solutions LTD
Here at AMV Playgrounds, we have been designing, manufacturing, and installing playground equipment, permanent outdoor sports solutions, and bespoke canopies & shelters for 35 years.
During that time, we have built an unrivalled reputation with UK schools & educational facilities, worked within the construction industry, and become a trusted and approved supplier on many local authority frameworks.
All AMV exclusive steel products are manufactured in our own factory, by skilled tradesmen and come with an extensive 25-year warranty against rust and corrosion which is unsurpassed within the playground industry. We are steadfast in our belief that our UK workmanship represents the optimal balance of quality, durability, and competitive pricing.
Steel structures are our specialty with shelters and canopies that can stand alone or be fitted to the side of buildings. Some can be transformed into additional classrooms for schools with external shutters. We have multi-sport goal units that can be expanded to become enclosed and gated multi-use games areas, all manufactured from steel.
We have a comprehensive range of versatile and vandal resistant outdoor activity, play & sports products that can cater for any age-group, ability, and budget. Steel and timber trim trails are great fun for school playgrounds and parks. Traverse climbing walls improve upper body strength and coordination. Outdoor furniture including benches, litter bins, cycle stands, and planters are a necessary finishing touch on any project. Playground line markings come in a wide variety and are a low maintenance option.
At AMV Playgrounds we understand the importance of a coordinated outdoor space that provides the most to children and adults alike. Outdoor play and sports equipment are essential elements to encourage everyone to play and exercise outside.
Whether you are a school looking to enhance your outdoor learning or curriculum PE facilities; a local council tendering for multi-use games area or street furniture for a public park; a private estate looking for an adventure play unit; or a community group needing advice and guidance to raise funding for a sports court or an outdoor gym to improve community fitness, you can find what you're looking for right here at AMV Playgrounds.
If you can't find anything that matches your requirements get in touch for something designed to fit your space. Our experienced in-house design specialists are on hand to craft the perfect bespoke solution for your needs. We can provide a full package from design to installation.
Read More
Part of the Bailey Street Furniture Group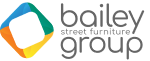 AMV Playground Solutions Ltd | Abbey Lane Enterprise Park | Abbey Lane, Burscough | Lancashire | L40 7SR
Tel: 01704 89 89 19 | sales@amvplaygrounds.co.uk
© AMV Playground Solutions Ltd 2023 - All images on the website are not to be copied or used without appropriate permissions.