AMV Playground Solutions is recognised as one of the longest established manufactures within the UK playground equipment and outdoor sports industry.
The one aspect that sets us aside from others is our passion and uncompromising commitment to the very highest standards of quality in all aspects of our work. All AMV exclusive steel products are manufactured in our own factory, by skilled tradesmen and come with an extensive 25-year warranty against rust and corrosion.
Our in house designed shelters and canopies are BS EN 1090 certificated which is a legal requirement, but sadly not one that all UK canopy and shelters suppliers have acquired. In the interests of safety this certification guarantees traceability, compliance and verification throughout the manufacturing process ensuring that the appropriate controls are in place at every stage of production.
We are steadfast in our belief that our UK workmanship represents the optimal balance of quality, durability and competitive pricing.
So why choose AMV?
Trust - As experts in our field for the last 35 years, AMV have earned an unrivalled reputation for quality, trust and reliability. Our business and our good name during that period has been built on a foundation of repeat customers and personal recommendations.
Peace of Mind - An extensive product warranty, including 25 years against corrosion & structural failure on AMV steel products, which is unrivalled within our industry (see page 110 for further details).
Quality - AMV are an ISO 9001 certified company which ensures strict quality procedures are adhered to in all aspects of our business. Our in-house team manage every stage of your project ensuring the on-time delivery of safe, durable, attractive products, all expertly installed by our dedicated site team. AMV are also CHAS accredited (The Contractors' Health and Safety Assessment Scheme) which is the industry wide standard to ensure clients can be certain they are dealing with approved contractors who have the appropriate qualifications and procedures in place to ensure all work on site is carried out safely and professionally.
Service - A friendly, knowledgeable, in-house team committed to helping you.
Best Value - The optimal balance of high-quality products and competitive prices.
Innovation - Over the years we have developed many innovative products that are exclusive to AMV, in partnership with schools, local authorities and sports organisations. Through our commitment to quality and a keen understanding of our clients' needs, these products have become the benchmark of quality and excellence within the play industry.
AMV Playground Solutions has a policy of continuous product development and improvements and therefore reserve the right to change and improve the specification of any product without notice.
Part of the Bailey Street Furniture Group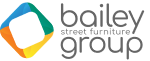 AMV Playground Solutions Ltd | Abbey Lane Enterprise Park | Abbey Lane, Burscough | Lancashire | L40 7SR
Tel: 01704 89 89 19 | sales@amvplaygrounds.co.uk
© AMV Playground Solutions Ltd 2023 - All images on the website are not to be copied or used without appropriate permissions.