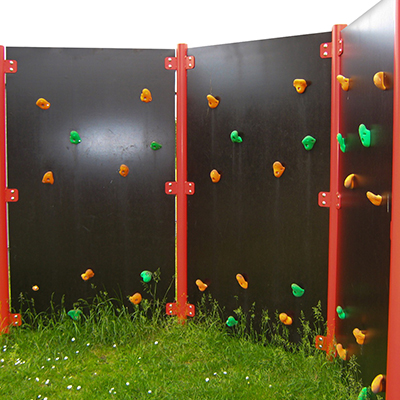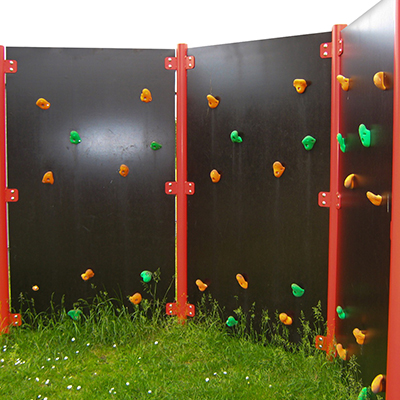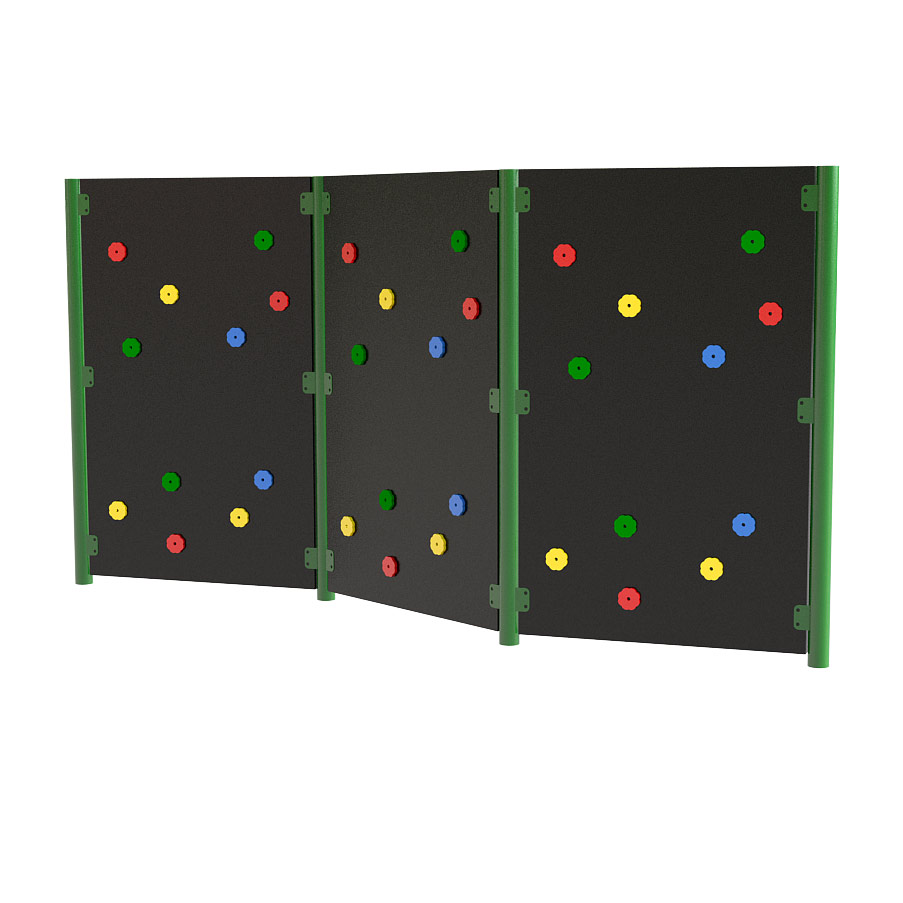 Description
"Traversing" means to climb across rather than to climb up. This activity requires skill, strength and agility. The traverse walls have handholds and footholds which allow children to move along the wall. It provides a great way for children to exercise and is popular in the school playground. Traversing aids co-ordination and helps to develop upper body strength. Differing routes offer easy or difficult ways to travel stimulating the child to work out which route to take.
Double traverse walls are a great way to get children active by being simple yet fun.
SAFETY SURFACING
No safety surface is required if used correctly as the critical fall height is less than 600mm. However we suggest installing surfacing if the equipment will be used without supervision.
---
Great job. Workmen were efficient and considerate. The children and parents really love the equipment.
K Coghlen (Assistant Headteacher)
Richmond Primary School
From start to finish, a first class team and product. We are delighted, the yard looks beautiful and our children are happier and fitter than ever before!
Alan Baker (Deputy Headteacher)
St Margaret's Primary School
The play equipment has provided the children with a valuable outside resource for free play at lunch & break times and has also improved behaviour.
We would be happy to recommend your company to others.
Eileen Denton (Headteacher)
Bligh Infants School
A very professional job, completed to time, to quality and to budget.
Simon Walmsley (Finance Manager)
Testbourne Community School
I should like to commend the quality of the equipment and the ease with which it was installed. The team who were responsible for the installation worked hard and were aware of how to behave on school premises and the health & safety requirements.
Margaret McCulloch (Headteacher)
St Paul's C of E Junior School
I would just like to take this opportunity to thank you and your team for all your help and assistance over the last 12 months.
I cannot recommend your company highly enough.
Sam Batten (Community Facilities Manager)
Caterham High School
---