Why Multi-Use Games Areas (MUGAs) from AMV Playgrounds offer more
Posted on April 3, 2023

Providing high-quality facilities for sports and other outdoor activities has never been more important. The health and well-being benefits of participation in numerous different sports are well documented, but for the owners and managers of many sites, it can seem a challenge to create facilities that are of a high quality and versatile, without compromising safety and security.
This is where AMV Playgrounds can help through its multi-use games area (MUGA) solutions. These enclosed outdoor spaces can serve many different purposes, which is why a MUGA is often referred to as a sports court, ball cage or kick pitch.
Whatever it is called, its benefits can be far-reaching for schools, colleges, universities and local authorities seeking to facilitate increased sporting activity. And choosing a MUGA from AMV, who have more than 35 years experience in providing facilities of this kind, means unlocking a host of additional benefits versus alternative suppliers that ensures return on investment is maximised.
One space for up to six sports
Versatility is extremely important when it comes to specifying and designing a MUGA. The great thing about a MUGA from AMV is that it is always tailored to meet the needs of the site, so it can be designed to accommodate the types of sports intended to be played on it.

With an AMV MUGA, the space can be designed for up to six sports. That is enough to make it a highly versatile facility that can be used day in, day out to suit the school curriculum or needs of the local public, where the MUGA is available for hire.
Safe, secure enclosure
It is really important that the MUGA is manufactured using high-quality materials to a design that will withstand the rigours of harsh weather and constant sports activities, as well as vandalism.
AMV has created heavy-duty posts and steel grill fence panels which are resistant to rust and corrosion and optimise aesthetics. Two types of mesh fence panels are available, both with continuous flat vertical bars, which serve the dual purpose of creating an anti-climb surface and minimising unsightly areas where dust and other deposits can settle. These can be specified as low or full height as well as split level.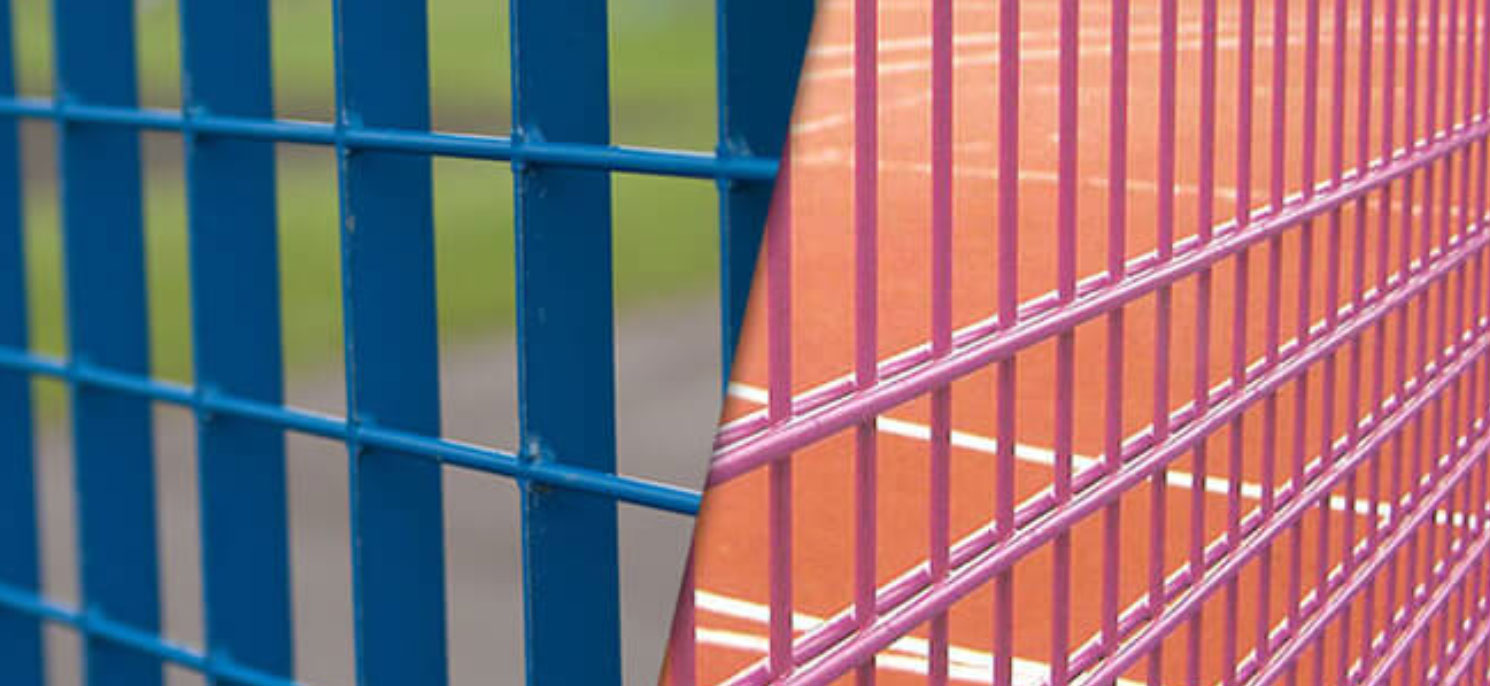 The first is AMV's heavy-duty sports fencing, which offers a 25-year guarantee against rust and corrosion and is designed to provide a high degree of resistance to vandalism. Each fence panel is manufactured to follow the contours of the ground, so it will deliver the best aesthetic result with no need to adopt a stepped design.
A second option for an AMV MUGA is duo wire and duo wire rebound fencing. Guaranteed for 10 years, this is a popular choice and suitable for most settings because it combines good strength, durability and ball rebound performance.
Both fence options also minimise noise pollution to prevent nuisance to neighbouring properties. This is achieved by AMV's proprietary clamping design which reduces vibration without the need for perishable rubber buffers.
Seating and surface specification to suit
In addition to the fencing, AMV also ensures the MUGA is equipped with the seating and surface needed to meet its intended usage. A range of seating options is available including integral seating, which neatly utilises the heavy-duty fencing posts.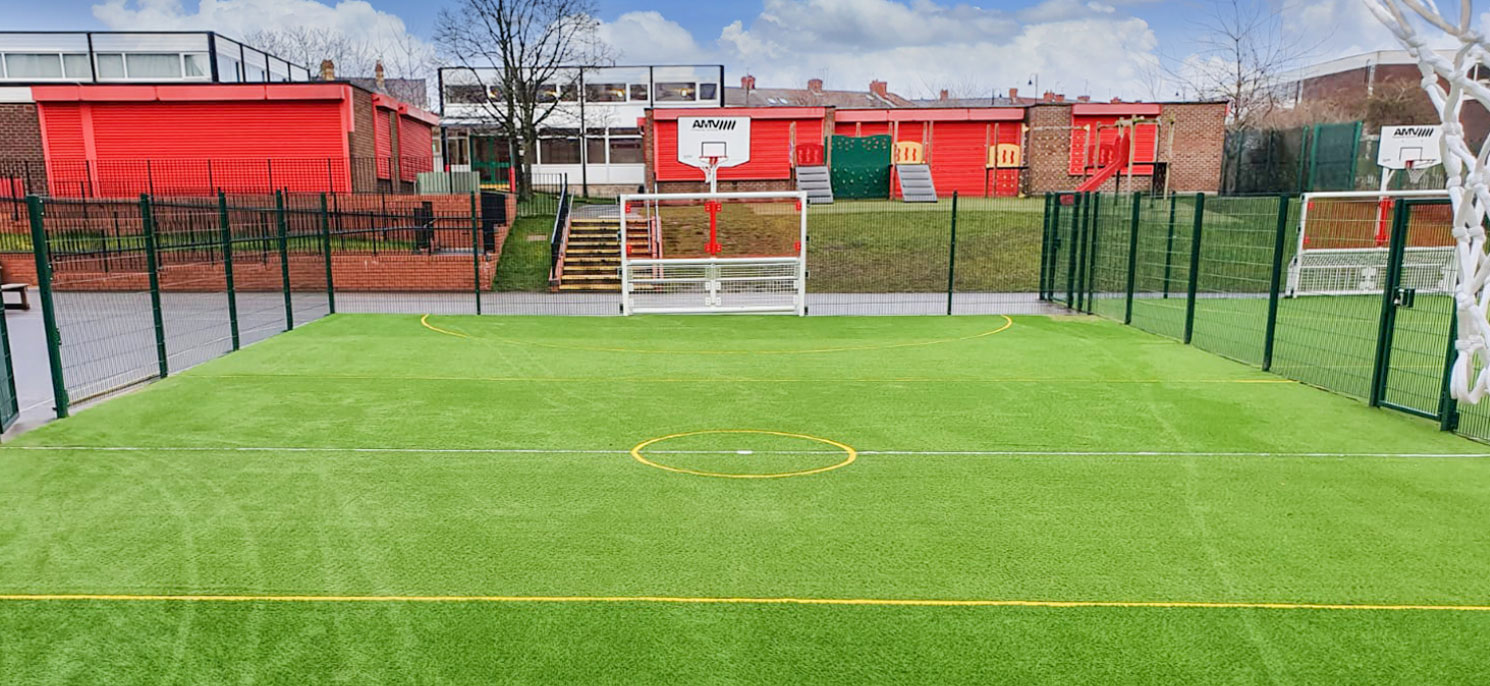 The surface design and specification is extremely important too which is why AMV provides a range of sports surfacing options, including macadam, 2G / 3G sports surfacing and polymeric. Whichever surface material is specified, they come complete with high-quality pitch and court markings to cater for sports including netball, football, basketball, hockey and tennis.
How an AMV MUGA benefitted Merton Bank Primary School
The benefits of choosing a MUGA from AMV are illustrated by an installation at a primary school in St Helens. The headteacher of Merton Bank Primary School approached AMV to explore the potential for creating a new MUGA in the school playground, initially to respond to changes in teaching and general playground organisation during the pandemic.
The school sought a solution that would enable an area of the playground to be sectioned off specifically for ball games, ensuring safety for children playing and socialising in the rest of the expansive outdoor space.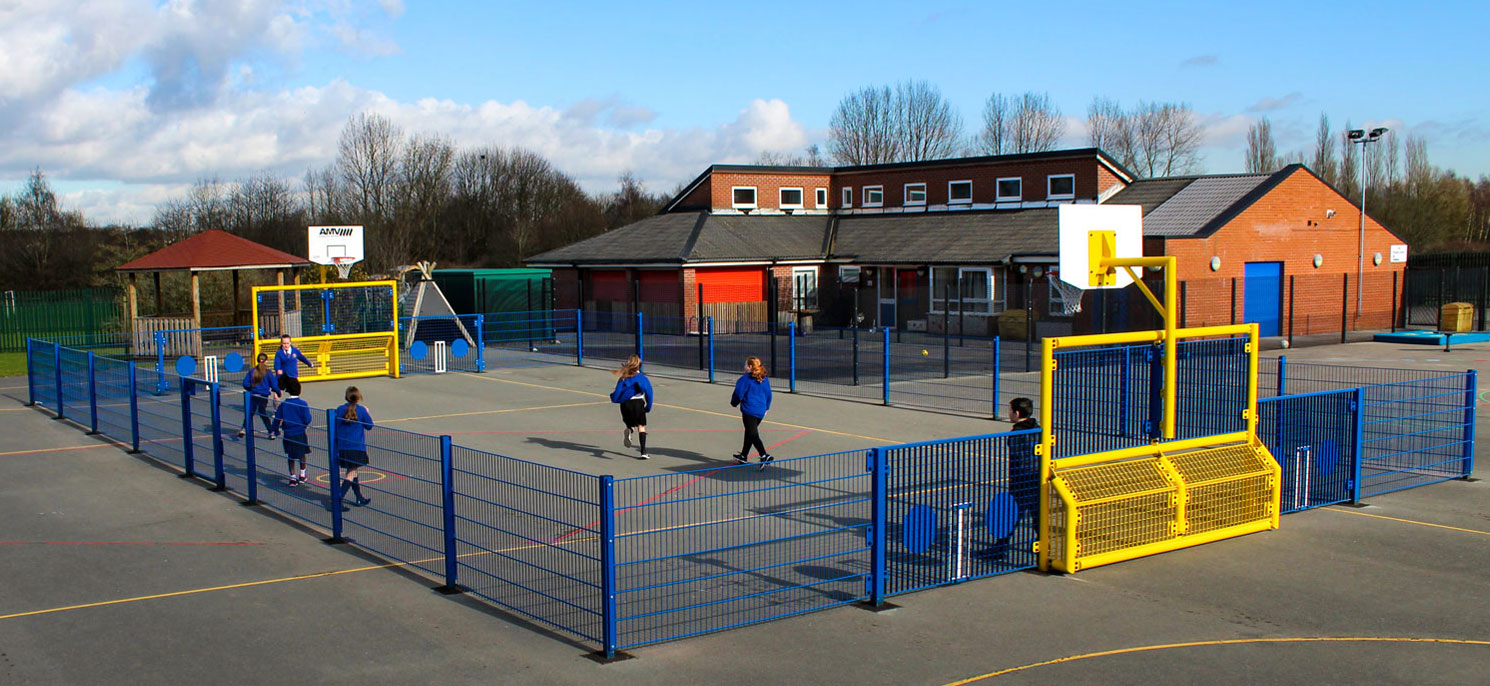 A site survey was conducted and, following detailed conversations with the school staff, a scaled plan drawing was created along with a 3D render of the proposed solution. Following positive feedback from the school staff and the children, AMV was commissioned to manufacture and install the solution.
Choosing a MUGA for this self-contained sports space was ideal because it allows for multiple classrooms to be out playing at once, whilst giving staff the ability to monitor with ease.
Sue Miller, school manager, commented: "It's more organised. We can straight away take a group of children to the MUGA which leaves the playground for running around without fear of the ball hitting them."
Find out more about MUGA solutions from AMV:
 https://www.amvplaygrounds.co.uk/products/mugas/mugas-multi-use-games-areas
Part of the Bailey Street Furniture Group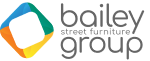 AMV Playground Solutions Ltd | Abbey Lane Enterprise Park | Abbey Lane, Burscough | Lancashire | L40 7SR
Tel: 01704 89 89 19 | sales@amvplaygrounds.co.uk
© AMV Playground Solutions Ltd 2023 - All images on the website are not to be copied or used without appropriate permissions.