MULTI USE GAMES AREA FOR MERTON BANK PRIMARY SCHOOL, ST HELENS
Posted on May 13, 2022

MERTON BANK PRIMARY SCHOOL
Headteacher Mrs Melanie Clark contacted AMV Playground Solutions to provide a new Multi-Use Games Area for the school playground to assist with changes to teaching and general playground organisation during the pandemic. AMV has worked with Merton Bank in the past and maintained a good relationship with the school being their first choice for all Playground needs.
---
We have worked with AMV before - but more so it was the whole business approach, the friendliness of the business, ease of communication, the price was right, they listened to exactly what we needed rather than selling a product that was produced and built elsewhere.
Mrs Sue Miller – School Business Manager
---
The Setting
Having varied age groups sharing an expansive playground space it was decided to section off an area specifically for ball games to ensure safety and help with organisation among the classes.
The Solution
A MUGA! Multi Use Games Areas are enclosed steel structures that can cater to a multitude of sports in one space, from football to basketball to Cricket and Hockey. The contained sports space allows for multiple classrooms to be out playing at once and can be monitored by staff easier.
After a site survey and detailed conversation with the school staff, a scaled plan view layout drawing was created along with a 3D render of the proposed solution which received positive feedback from the school staff and the children.
Items chosen...
Multi-Use Games Area
Goal units including basketball net, football and hockey net, plus cricket
Outcome
The MUGA has made a huge difference to the playground dynamic and created a safer and organised space, along with AMVs 25 year warranty against rust and corrosion, Merton Bank have peace of mind that their investment will last a very long time.
---
It's more organised - We can straight away take a group of children to the MUGA which leaves the playground for running around without fear of the ball hitting them. And also from a class point of view, it means, especially during lockdown, where we've had to do things slightly differently, the children have been able to come out with a member of staff and have a kick about and a bit of competition between classes - and getting ready to do inter-school tournaments.
Mrs Sue Miller – School Business Manager
---
Click on the images below to enlarge:
Part of the Bailey Street Furniture Group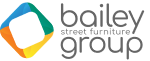 AMV Playground Solutions Ltd | Abbey Lane Enterprise Park | Abbey Lane, Burscough | Lancashire | L40 7SR
Tel: 01704 89 89 19 | sales@amvplaygrounds.co.uk
© AMV Playground Solutions Ltd 2023 - All images on the website are not to be copied or used without appropriate permissions.