Actively control Coronavirus with our all in one sanitisation stations.
Posted on July 27, 2020

Tackling Coronavirus is down to everyone following the guidelines, keeping their distance, washing their hands regularly, using their elbow to cough or sneeze into, using face masks etc. Every step has been established to protect ourselves and will help to protect our neighbours, colleagues, friends, and family members. 
Following the Government's recent announcement that face coverings in England will be mandatory for people visiting shops from the 24th of July most companies and institutions have already embarked on significant upgrading work to assist with these measures with social distancing for their facilities, providing customers, staff and students with confidence. 
At AMV Playground Solutions LTD we have an extensive selection of sanitising stations that have been cleverly designed to include a 3 in 1 Hand Sanitiser, face mask & glove dispenser and waste disposal system. These extremely durable sanitisation stations will last not just for a few months, but for years. A forward thinking product range that will prevent the spread of the common cold, seasonal flu and other infectious diseases.
Introducing the new CABRAL

Sanitisation Point Cabral is a simple hand sanitiser dispenser that can be installed inside or outside. This single post is for quick dispensing to anyone who enters the building. Providing adequate hand sanitiser for busy public and private places such as hotels, amusements, healthcare centres, parks, gyms, can be difficult due to overcrowding and environmental conditions.
The Cabral is the latest design in the Sanitisation Point Range. The aluminium frame is powder coated with a selection of colours available. It has a 10 litre hand gel capacity and it can be secured with fixing holes in the base plate.

The Sanitisation Point range features prices to suit all budgets, starting from £145 for the Vespucci litter bin. Some systems have a 3 in 1 design that provides PPE shelving or dispensers as well as hand sanitiser and waste disposal. The Colombo can be fitted with wheels making it a portable system that simplifies personal cleanliness and hygienic waste disposal. The Sanitisation Point is perfect for communal areas such as offices, supermarkets, schools and foyer areas.
They can be fitted with contact free hand sanitising automatic dispensers with an IR sensor.  The basic units are available in 7 colours and can be fitted with personalised company branding. 
There is a 72hr lead time available for small quantities, larger quantities have a 2-3 week lead time.
Browse the range to find out more
Or get in touch with our team on 0800 542 8118
or email sales@amvplaygrounds.co.uk
AMV Playground Solutions LTD is part of the Bailey Street Furniture Group a privately owned collection of individual companies serving the construction sector, providing a wide range of street furniture, playground elements and associated services to the public realm, commercial and educational schemes throughout the UK.
Find out more here www.bsfg.co.uk
Part of the Bailey Street Furniture Group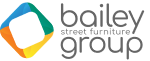 AMV Playground Solutions Ltd | Abbey Lane Enterprise Park | Abbey Lane, Burscough | Lancashire | L40 7SR
Tel: 01704 89 89 19 | sales@amvplaygrounds.co.uk
© AMV Playground Solutions Ltd 2023 - All images on the website are not to be copied or used without appropriate permissions.