The Importance of Educational Play and the Outdoor Space
Posted on April 16, 2020

Our children are immersed and exposed to varying stressful environments, both at school and at home. It is of no surprise that we are reading negative headlines referring to the decline in our children's mental health.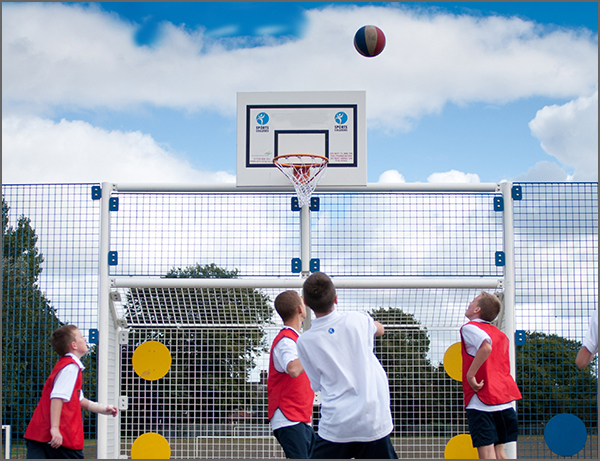 A study by the Open University's 'OPENspace Research Centre' discovered that outdoor play has many exceptional benefits for children of all ages. It increases life expectancy, improves a child's well-being and significantly reduces the symptoms, associated with mental health issues. The study also indicated that outdoor play leads to higher concentration levels and a marked improvement in a child's ability to function during normal school hours.
The outdoor environment breeds a happier and healthier mind, but it is evident that children are spending less and less time outdoors than ever before. The draw of the latest gadget, the computer game and the 24-hour television channels has far more appeal than the big outdoors!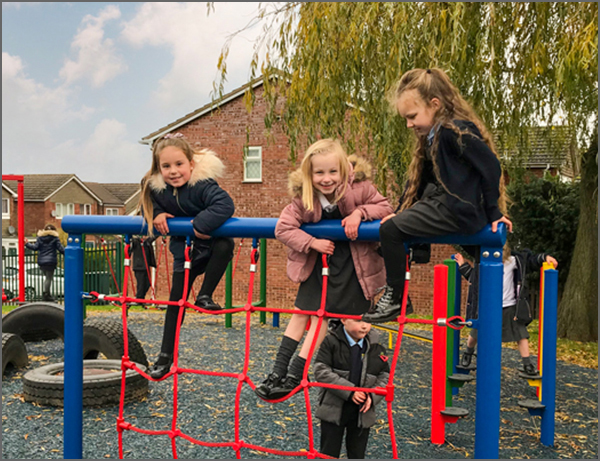 Without regular exposure to the outdoors children find it harder to engage during school lessons. Children should be active and interactive within their landscapes, whether that be a city environment or a rural upbringing, this is when they learn and develop. When children have time and space to absorb, they challenge their expectation and routine. They experiment and expand. Rasmussen and Smidt (2003) report that there are two key factors to outdoor play "the excitement factor which brings potential for challenge and risk, and the imaginative factor where the outdoor environment can provide limitless opportunities to create games of fantasy and engage children's imagination"
A, B, C, Vitamin D!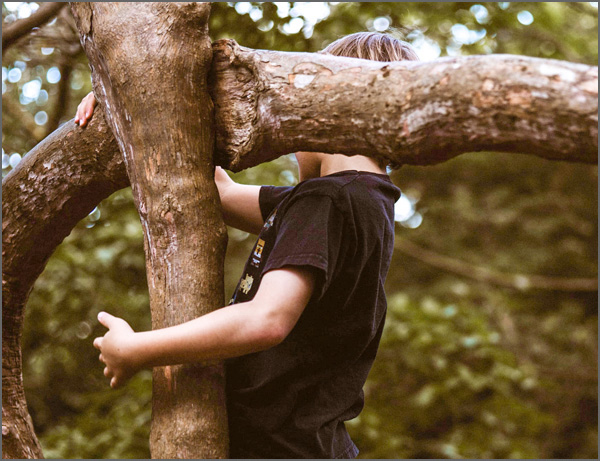 Obviously outdoor play provides natural sunlight which allows Children to produce Vitamin D, which in turn releases serotonin in the body. Serotonin is also known as the happy chemical which importantly contributes to wellbeing and happiness. In our modern-day diets Vitamin D is often lacking, children need sunlight exposure to help with negative emotions, stress and school pressures. Outdoor spaces within the school environment are just as valuable as the classroom. The freedom of outdoors not only improves physical health but nurtures and encourages social skills. The ability to not be constrained develops creativity and imagination - all the while improving learning.
Creative Play made natural
Creative playground equipment is designed to encourage natural child-led play which is essential to a child's development. A correctly designed environment offers numerous advantages that help child expansion in many ways.
All physical play allows children to burn their excess energy, activity equipment helps children develop their motor skills and challenges their ways of moving around a space. Gross motor skills require the whole body to move, improve muscle strength, balance, resilience, endurance and coordination. All essential to a growing child.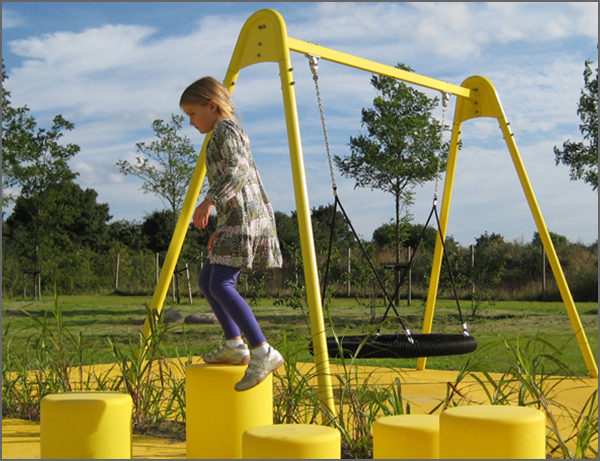 Fine motor skills can also be honed with the clever use of playground equipment, hand and eye coordination can be promoted by the use of puzzles and problems. Memory function has also been shown in studies to benefit from creative outdoor play which in turn eases anxiety and frustration.
A healthy lifestyle is important for every member of the family and outdoor play within the school environment offers an extension of this. Physical activity helps a child to stay fit and healthy which in turn promotes a similar lifestyle as the progress into adulthood.
A modern school play environment can also offer a sensory experience. Research shows that sensory play builds nerve connections in the brain's pathways, which lead to the child's ability to complete complex learning tasks. Sensory play supports language development, cognitive growth, fine and gross motor skills, problem solving and social interaction. Textures, creative play and problem solving can all add an alternate dimension. Children learn to discover, interact and adapt. (Source: Educational Playcare)
Bailey Street Furniture Group – Inspiring urban spaces of the future
Bailey Street Furniture Group has a clear vision – to transform and inspire urban spaces of the future with stylish and functional street and playground furniture. The street furniture group encompasses four key brands - Bailey Street Scene, Artform Urban Furniture, Street Furniture Direct and AMV Playgrounds.
The group's unrivalled product range includes street furniture, shelters, canopies & walkways, bollards, and playground equipment. Products can be supplied as stock options or alternatively as bespoke solutions, where it is manufactured in the UK by skilled engineers and installed by an in-house team.
The street furniture group collaborates with contractors, architects, landscape architects, external works clients and educational institutions, to continually enhance the role street furniture has within urban environments.
For more information on the Bailey Street Furniture Group please contact their team on 01625 322888 or email enquiries@bsfg.co.uk. To view the company's range of high-quality street furniture visit their website www.bsfg.co.uk
Part of the Bailey Street Furniture Group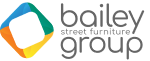 AMV Playground Solutions Ltd | Abbey Lane Enterprise Park | Abbey Lane, Burscough | Lancashire | L40 7SR
Tel: 01704 89 89 19 | sales@amvplaygrounds.co.uk
© AMV Playground Solutions Ltd 2023 - All images on the website are not to be copied or used without appropriate permissions.