Community Multi-Use Sports Pitch | Rugby, Warwickshire
Posted on February 19, 2020

The Bradby Club
AMV were asked to develop plans and pricing to support a community sports charity in a funding application to revamp their outdoor playing areas in time for their clubs' centenary celebrations at the end of 2019.
---
We chose AMV because they were the most knowledgeable and offered the best advice. I felt confident in their ability to deliver what we needed. Their salesperson stayed in touch with us every step of the way of the grant application process and patiently assisted us with a number of design revisions in order to successfully secure the funding.
John Robertson – Club Manager
---
The Setting
The Bradby Club opened in 1928 and is a community club which is run as a charity with facilities that are open to people between the age 8 to 25 years. The club serves as a youth club, a supplementary PRU school, boxing club and is also utilised by other community activities providers.
The clubs existing MUGA was in very poor condition and in dire need of refurbishment. Trustees invited 3 MUGA contractors to tender for the project and would base their purchasing decision on affordability, durability and over all best value. The brief itself presented some technical challenges being as the location for the new MUGA was a relatively constrained space, requiring installation within the confines of an existing block work surrounding wall.
The Solution
After conducting a detailed site survey and taking extensive photos of the site, AMV designed and costed a fully enclosed MUGA pitch for football, tennis & basketball, and presented their proposal with a full set of 3D visuals. We allowed for multiple access points both in terms of pedestrian gates but also open entry at the rear of each goal.
The specified fence height of 5m for the entire perimeter of this MUGA was approximately double the stature of many typical sports cages installed for schools and amateur sports settings. AMV allowed for the hiring of plant & machinery, including a powered scissor lift, to ensure the safe, legal and accurate positioning into place of all large fence panel and post components for this imposing structure. The project was carried out entirely by AMV employed site operatives who have all the required health & safety certification and machinery licenses to carry out this skilled work.
Project details...
Removal and disposal of existing chain link fencing and netting
Creation of new MUGA measuring 32m (L) x 16m (W) x 5m (H) using powder coated duo-wire fencing and including reinforced rebound panels all the way round
2 x AMV full height adult goals with chicane entrance incorporated into steel rebound at rear, for access to and from the playing area at either end of the pitch
2 x AMV basketball rings and backboards mounted onto AMV heavy duty rebound grill above each goal
2 x single steel gates for additional entry points into the MUGA
New artificial grass playing surface installed onto shock pad
Pitch markings for 1 x combined football/basketball court and 1 x full size tennis net court.
Outcome
The newly installed MUGA has been a great success, encouraging children who previously didn't get involved in sports and physical activity to take part and serves as an invitation to all members of the wider local community to get active and use "their" facility. The club had an opening ceremony by the local mayor attended and AMV were also invited along to be recognised and thanks for their contribution.
---
I've started to notice dads in the afternoon having a kick about with their kids on the school walk home. We now see children bringing their full kit and boots to the youth club of a night which has never happened before. There are competitive adult football matches, charity events, friends having games of tennis. It's a real mix of uses by young and old.
John Robertson – Club Manager
---
Click on the images below to enlarge:
Part of the Bailey Street Furniture Group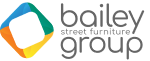 AMV Playground Solutions Ltd | Abbey Lane Enterprise Park | Abbey Lane, Burscough | Lancashire | L40 7SR
Tel: 01704 89 89 19 | sales@amvplaygrounds.co.uk
© AMV Playground Solutions Ltd 2023 - All images on the website are not to be copied or used without appropriate permissions.