Bespoke Cube Trim Trail Course for St Vincent's Primary School in Warrington
Posted on April 24, 2023

ST VINCENT'S CATHOLIC PRIMARY SCHOOL
AMV Playground Solutions provide an all-new cube obstacle course at St Vincent's Catholic Primary School in Warrington.
The Setting
St. Vincent's main goal is to provide a welcoming, happy and stimulating environment for their pupils, and the head teacher saw a need to upgrade the playground equipment to accommodate a diverse range of exercises and activities.
The Solution
AMV worked with the school to design a unique cube layout that would offer a variety of exercises and routes, and accommodate a number of children at once safely. The school also opted for a vibrant blue and yellow powder-coating to coordinate with the school's colours.
Items chosen...
Swinging Traverse

Rope Traverse

Playground Markings

Trapese Monkey Bars

Rope Crossing

Balance Pole

Pull Up Pole

Rocky Split Traverse Walls

Eco Mulch Safety Surfacing
Outcome
The pupils of St Vincent's have a new fun obstacle course in a previously under-utilised area of the playground - giving the children the opportunity to play and challenge themselves and thanks to AMVs 25-year guarantee on all trim trail equipment St Vincent's can rest assured that their new addition to the playground will last for years to come. 
Click on the images below to enlarge:
Part of the Bailey Street Furniture Group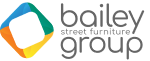 AMV Playground Solutions Ltd | Abbey Lane Enterprise Park | Abbey Lane, Burscough | Lancashire | L40 7SR
Tel: 01704 89 89 19 | sales@amvplaygrounds.co.uk
© AMV Playground Solutions Ltd 2023 - All images on the website are not to be copied or used without appropriate permissions.