Pull Up….. Outside!?!
Posted on May 9, 2022

The recent pandemic has forced us to reinvent many aspects of our lives and despite the lack of recent guidelines from the government the reality of the situation has left us more cautious, still working from home and addressing previously ignored health issues.  During this time of re-evaluation many new fitness trends have emerged.
More than half of us in the UK feel that our health hasn't been affected by lockdown, 15.4% feel healthier but more than a quarter of us feel less healthy than before the pandemic. Staying fit and healthy in preparation for inevitable future pandemics is more important than ever.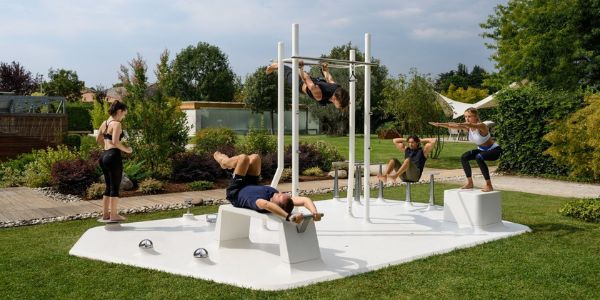 The most popular fitness trend of 2021 was outdoor exercise with almost 60% of adults choosing the outdoors as their primary way to stay fit. 40% of gym members swapped the mirrors for the park and the home fitness market grew by almost 50%. Movement is intrinsically linked to our humanity and the power of nature has been recognised for centuries, the importance of fresh air and the great outdoors has never been more apparent.
Exercising outdoors has many health benefits, some being a reduction in insomnia, and sunshine provides us with vital Vitamin D which is needed for healthy teeth, bones and muscles. A green environment is free of charge, a natural antidepressant and provides mental relief to an over stressed society.
The cost of living crisis is at the forefront of our minds. For those who may not be choosing between 'heating and eating' but do need to budget, giving up the expensive gym may be a necessity. Over recent years local councils have been investing in our outdoor spaces. Many outdoor gyms are positioned near children's playgrounds which can encourage parents to use the equipment whilst their children play. Accessibility is key and price is usually our main barrier to regular exercise.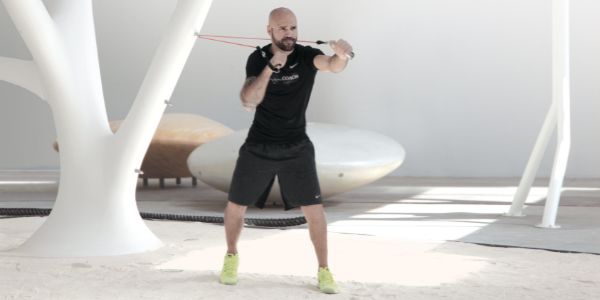 Outdoor gym spaces have been designed to provide low-impact exercise in an intuitive way. These spaces appeal to people who would normally struggle to find both time and money to join a gym, the ageing population for example is certain to benefit from the outdoor gym. The gym areas are perfect for a warm up with gentle cardio, you can mix the exercises with some upper and lower body strength exercises to keep your heart rate elevated. If you aim to go 3 or 4 times a week the health benefits will be measurable.
Working out outside burns 10% more calories than indoor exercise, and scores higher in psychological tests that measure vitality and energy. In the UK alone 11.7 million working days are lost annually due to stress, depression or anxiety. Outdoor exercise is proven to lower both of these.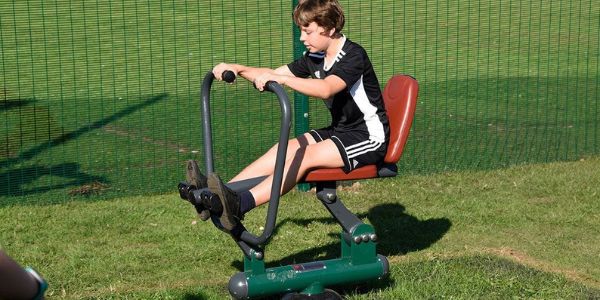 Outdoor gyms can be used by everyone, from schools and local sports associations to children and their families. The outdoors is inclusive to all, outdoor exercise not only strengthens communities, but it also strengthens our health.
Bailey Street Furniture Group recognises the health benefits from outdoor exercise. They cleverly combine innovative design with modern solutions for outdoor gym infrastructure and equipment. Bailey Street Furniture Group continues to invest in our urban spaces. They believe that well designed sustainable street furniture is vital for our surroundings and environment for all our future needs.
For more information on the Bailey Street Furniture Group please contact their team on 01625 322888 or email enquiries@bsfg.co.uk. To view the company's range of high quality street furniture visit their website www.bsfg.co.uk
Part of the Bailey Street Furniture Group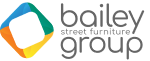 AMV Playground Solutions Ltd | Abbey Lane Enterprise Park | Abbey Lane, Burscough | Lancashire | L40 7SR
Tel: 01704 89 89 19 | sales@amvplaygrounds.co.uk
© AMV Playground Solutions Ltd 2023 - All images on the website are not to be copied or used without appropriate permissions.