PM's 10 Year School rebuilding programme
Posted on August 17, 2020

With the school system in disarray and September looming, the Prime Minister Boris Johnson sets out a transformative ten-year rebuilding programme for schools across England.
The programme will start in 2021 and will be supported by over a billion in funding.
Prime Minister Boris Johnson said:
"All children deserve the best possible start in life – regardless of their background or where they live."
"As we bounce back from the pandemic, it's important we lay the foundations for a country where everyone has the opportunity to succeed, with our younger generations front and centre of this mission."
"This major new investment will make sure our schools and colleges are fit for the future, with better facilities and brand new buildings so that every child gets a world-class education."
Rebuilding projects will be greener, helping meet the government's net zero target, and will focus on modern construction methods to create highly skilled jobs and boost the construction sector.
Get in touch with our team on 01704 89 89 19
or email sales@amvplaygrounds.co.uk 
AMV Playgrounds is part of the Bailey Street Furniture Group a privately owned collection of individual companies serving the construction sector, providing a wide range of street furniture, playground elements and associated services to the public realm, commercial and educational schemes throughout the UK.
Find out more here www.bsfg.co.uk
Part of the Bailey Street Furniture Group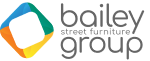 AMV Playground Solutions Ltd | Abbey Lane Enterprise Park | Abbey Lane, Burscough | Lancashire | L40 7SR
Tel: 01704 89 89 19 | sales@amvplaygrounds.co.uk
© AMV Playground Solutions Ltd 2023 - All images on the website are not to be copied or used without appropriate permissions.