Playground Sports Equipment and a Sheltered Space for The Halifax Academy
Posted on February 16, 2023

THE HALIFAX ACADEMY
AMV Playground Solutions provide a full suite of playground sports equipment and a new sheltered space to The Halifax Academy, an all-through 4-16 school located in Halifax, West Yorkshire, England.
The Setting
Having diverse age groups sharing the playground space it was decided to section off an area specifically for early years. As well as dividing the large space for ball games to help with organisation among the classes.
The Solution
AMV worked with the school to divide the external spaces into separate areas with a covered space for early years, a new football/basketball court and a tennis net.
Items chosen...
Early Years Enclosed Canopy

Multi-Sport Goal units supporting football, basketball, hockey and cricket

Steel Tennis Nets

Playground Markings
Outcome
The steel goal structures help to create seemingly enclosed court space for ball games to be played safely. While behind sit the steel tennis nets that further divide the space and allow for the option of tennis or segregated break time play space.
The canopy and fence surrounding the early years' play area along with the vibrant and fun playground markings have created a new space for the younger pupils to enjoy and also act as an area to extend the classroom outside.
The result is an easily managed playground space that is adaptable to all ages and allows for multiple age groups to have break times at the same time.
Click on the images below to enlarge:
Part of the Bailey Street Furniture Group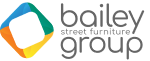 AMV Playground Solutions Ltd | Abbey Lane Enterprise Park | Abbey Lane, Burscough | Lancashire | L40 7SR
Tel: 01704 89 89 19 | sales@amvplaygrounds.co.uk
© AMV Playground Solutions Ltd 2023 - All images on the website are not to be copied or used without appropriate permissions.