Playground Markings | Mold, North Wales
Posted on October 1, 2019

Bryn Coch County Primary School
AMV Playgrounds were invited to Bryn Coch Primary School by the school Deputy Head, Andrew Williams, to discuss new playground markings.
---
I chose AMV because of the wide range of products they had available and the competitive prices. I was impressed by their understanding of our needs and their willingness to help us achieve our goals.
Andrew Williams - Deputy Headteacher
---
The Setting
There are over 600 pupils currently sharing one larger and one smaller playground at the primary school. The school had a variety of old, existing playground markings which, in parts, had become either partially faded or in some cases missing altogether, through wear and tear over time.
The school wanted to renew and refresh the old existing markings with similar designs. The playground also needed to retain two existing netball courts.
The Solution
After evaluating quotes from a couple of suppliers, AMV were selected to carry out the works. We installed a variety of markings which helped take classroom learning outside in a fun and active way.
The decision to use AMV was based upon the wide choice of designs on offer along with our competitive pricing.
Items chosen…
School logo
Road Awareness Cycle Track
Phonemes (Set of 16)
Numbers Snake
A-Z Snake
Snakes and ladders grid
Bullseye Target
8 Point Compass
Cat and Mouse Maze
Hopscotch
Mirror Me
The road awareness cycle track markings were particularly important. These were chosen to teach road safety awareness for children via play, and included a Roundabout, Zebra Crossing, Stop-Look-Listen Crossing and Traffic Lights.
In addition to the playground markings AMV also installed one of our exclusive Ball Challenge Zone units. This was positioned at the perimeter edge of one of the netball courts that were being retained. Consisting of one netball hoop and four basketball hoops, set at different heights along a heavy duty steel rebound fence, this unique product is designed to encourage children of all age groups and abilities to improve their hand to eye co-ordination and throwing skills, in a fun accessible way.
---
The playground now looks so much more colourful, engaging and welcoming. Lots of parents have commented on how good it looks and the children are using all the markings and equipment at every opportunity. I even caught some parents playing standing long jump before school one morning and another two enjoying a game of mirror me!
Andrew Williams - Deputy Headteacher
---
Click on the images below to enlarge:
Part of the Bailey Street Furniture Group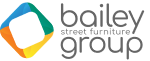 AMV Playground Solutions Ltd | Abbey Lane Enterprise Park | Abbey Lane, Burscough | Lancashire | L40 7SR
Tel: 01704 89 89 19 | sales@amvplaygrounds.co.uk
© AMV Playground Solutions Ltd 2023 - All images on the website are not to be copied or used without appropriate permissions.