NERVES OF STEEL!!
Posted on July 4, 2022
The devastating conflict in Ukraine and the sanctions placed on Russia by the rest of the world has inevitably led to supply uncertainty and escalating material costs. Following Covid and once the news of the invasion broke, steel prices jumped and have remained high. Both Russia and Ukraine are two of the world's largest steel exporters.
As we move through 2022 many UK businesses will find themselves short of vital materials especially steel after a European-wide shortage of magnesium could impact the production of steel in addition to the above conditions. Magnesium is a key component of steel production.
RIBA's (The Royal Institute of British Architects) most recent 'Future Trends Report' reveals that cost inflation coupled with extreme shortages of materials is leading to delays across the board. It is possible that wooden construction could offer an alternative if there was the political will to make a change. A shift in thinking could also benefit much of Europe and ease their reliance on Russian energy and resources.
Interestingly the Finnish government, in a bid to be less reliant on Russia, has recently set a goal of 45% of public construction using wood rather than steel by 2025.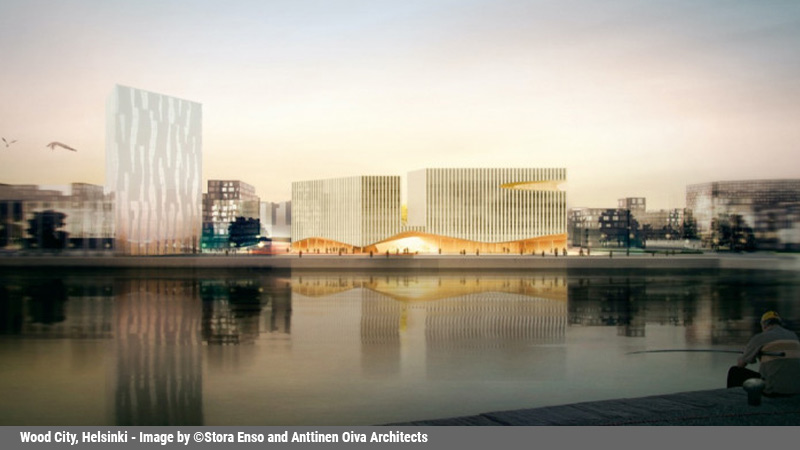 According to the Department for Business, Energy and Industrial Strategy, the cost of fabricated steel has jumped by a huge 75% in just a short time.
Even before the war in Ukraine British Steel had made the unprecedented move to stop taking orders on structural steel sections due to extreme demand, so prices remained high.
Currently, the steel industry in the UK supports only 33, 000 jobs, which accounts for a tiny 0.1% of employment. However, the steel industry is a significant contributor to greenhouse gas emissions and is considered to be responsible for almost 14% of damaging emissions. Despite the difficulties, steel is a vital component of a low carbon future and of course is currently needed to produce wind turbines, electric vehicles, and other fuel sources.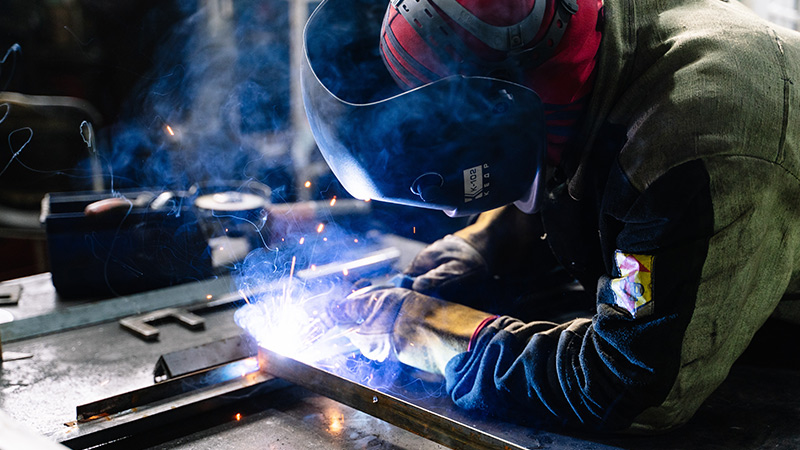 So, if steel may not be an easy and affordable production material of the future what could take its place? Some varieties of wood such as oak and maple are renowned for their strength. But scientists are developing an inexpensive new process that can transform any wood into a material stronger than steel. Wood is abundant and relatively cheap. Wood is rarely used in construction in an untreated form however using a combination of wood pulp, gentle heat and compression scientists globally have found impressive results. The densified wood created is harder, scratch-resistant, and more impact resistant than before. It can be moulded into almost any shape and importantly is moisture resistant too. Densified wood provides extensive design possibilities for future uses.
Driven by the uncertainty in the world and by rising prices steel may not be the first material to be specified in the future. Densified wood offers all the advantages discussed, this new super material performed well in testing, it reduces carbon emissions, and it allows buildings to be constructed faster, with lower labour costs and less waste. It is versatile and aesthetically pleasing, and most importantly renewable!
Bailey Street Furniture Group continually strives for transformation in street furniture. They cleverly combine innovative design with modern solutions for urban infrastructure and furniture in order to meet all our urban living needs. Bailey Street Furniture Group continues to invest in our urban spaces, they believe that well-designed sustainable street furniture is vital for our surroundings and environment for all our future needs.
For more information on the Bailey Street Furniture Group please contact their team on 01625 322888 or email enquiries@bsfg.co.uk. To view the company's range of high-quality street furniture visit their website www.bsfg.co.uk
Part of the Bailey Street Furniture Group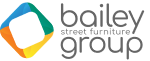 AMV Playground Solutions Ltd | Abbey Lane Enterprise Park | Abbey Lane, Burscough | Lancashire | L40 7SR
Tel: 01704 89 89 19 | sales@amvplaygrounds.co.uk
© AMV Playground Solutions Ltd 2023 - All images on the website are not to be copied or used without appropriate permissions.