Is the traditional school classroom really necessary?
Posted on July 15, 2020

With numerous weeks sheltering under the 'Stay At Home' umbrella and uncountable home classes, I find myself wondering whether my children will discover what many of us secretly question, is the traditional way of schooling really necessary for learning? With the new normal beginning to take shape and a life that is expected to be different even after the virus's impact lessens maybe so will the need for our classroom lessons!
The basis and technology of learning has scarcely changed in two centuries. Students still congregate in an indoor space conducted by a teacher. There have been many innovations in classroom design, including important ones like the larger windows that became fashionable in the years after World War II. But generally we have remained true to the traditional vision of how schools should work. It's this traditional path that may be challenged after a few successful months of at-home school.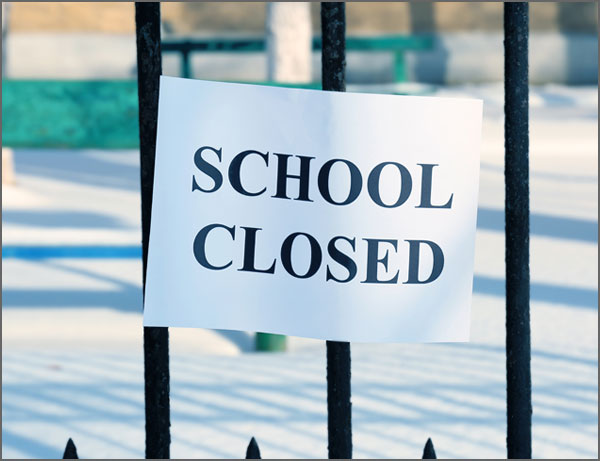 So much uncertainty remains as schools, colleges and universities slowly begin to reopen. To ensure the safety of students, educators and staff, everything will need to be different, from classrooms and lunch halls to music halls and social spaces. The coronavirus has forever changed our education model. Can we now rethink how and where we learn? The enforced standstill has left us emerging with an ability to rethink, redesign and remodel. 
Educators have the opportunity to resist going back to the standard classroom and instead now embrace the blank page that lays in front of us.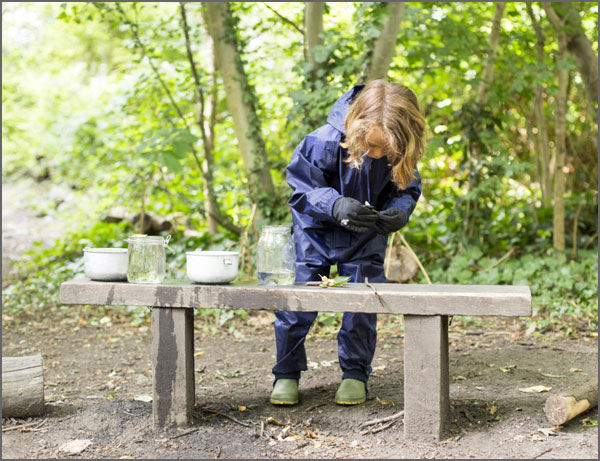 Physical classroom spaces have to be redesigned to create a safe and virus free learning environment that will now of course spill outdoors. 
"I think outdoors is so much better than indoors in almost all cases," said Linsey Marr, an engineering professor and aerosol scientist at Virginia Tech. "There's so much dilution that happens outdoors. As long as you're staying at least six feet apart, I think the risk is very low."
Pandemic life including education and schooling is safer outdoors, because even the smallest amount of wind can quickly dilute the virus. If a person nearby is infected, the wind will scatter the virus, potentially exposing nearby people but in far smaller quantities, which are much less likely to be harmful. Headteachers will need to consider this in order to keep pupils and staff safe. Some of the answers lie in design both inside and out, others in how school timetables and teaching programmes are scheduled and rotated.
A school in the Netherlands has had the formula for holistic development for many years. Setting new standards of truly innovative learning, the school allows the child to choose. A school that has no classes, no classrooms and the student can choose what he wishes to learn.
Assuming here in the Uk that we won't be willing to embrace anything as radical as this, strategies may include designing for disinfecting by selecting easy to clean surfaces and introducing physical barriers to deflect transmission. Following these recommendations will force schools to be creative in how they set up classrooms and as space becomes an issue  maintaining proper distancing will be paramount. We will need to rethink the design of all our spaces to solve this particular challenge.
Educational space planning will need to shift its approach from simply density and cost to finding flexible, fluid and airy spaces. Both the contrasting feeling of connectivity and isolation need to be catered for and somehow the school needs to create a sense of community whilst maintaining a healthy social distance.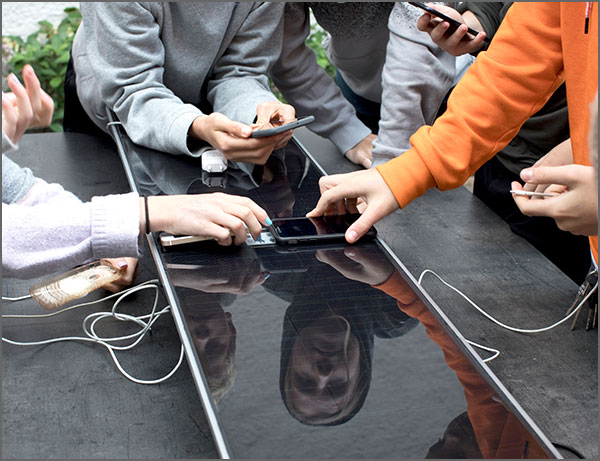 Incorporating Tech into outdoor furniture - like smart benches and tables which have integrated power sources, bluetooth speakers and wifi - brings a new dimension to the communal table that enables pupils to stay connected outdoors, in the places where they learn, work, and play. 
By changing the configuration and placement of desks in outside areas we can observe the guidelines and utilise the now precious outside space. Classrooms will need to be agile with furniture to accommodate proper social distancing.
Part of the Bailey Street Furniture Group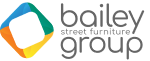 AMV Playground Solutions Ltd | Abbey Lane Enterprise Park | Abbey Lane, Burscough | Lancashire | L40 7SR
Tel: 01704 89 89 19 | sales@amvplaygrounds.co.uk
© AMV Playground Solutions Ltd 2023 - All images on the website are not to be copied or used without appropriate permissions.