Introducing a Range of Colourful Fitness and Play Products
Posted on December 9, 2021

As part of the Bailey Street Furniture Group we have expanded suppliers to now include the Danish group Out-sider who take a truly unique and playful approach to external furniture, perfectly suited for the educational sector.

Utilising a clear Scandinavian design philosophy their products feature cohesive forms from sustainable materials with distinctive colours.

To complement the Loop and Plateau products, a number of interactive and engaging play and fitness products have been added to our product range.

FitStation is a workstation that enables up to 16 basic exercises to be carried out on the same unit. Caters to all ages from KS1 to Adults. An award winning design that makes fitness fun.
Satellite is a new and challenging urban element that adapts to the way children and young people are behaving in urban spaces. Relaxation and movement are combined into a single piece of furniture.

Starfish invites for dialogue, creative expression and relaxation. It is a piece of art or a landmark, whether it is in urban spaces, parks or educational facilites.
StarFish Mini facilitates interaction, play and reflection for people of all ages,  a hallmark or a piece or art wherever it stands: in urban spaces, parks, company headquarters or institutions.
Part of the Bailey Street Furniture Group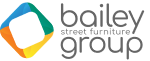 AMV Playground Solutions Ltd | Abbey Lane Enterprise Park | Abbey Lane, Burscough | Lancashire | L40 7SR
Tel: 01704 89 89 19 | sales@amvplaygrounds.co.uk
© AMV Playground Solutions Ltd 2023 - All images on the website are not to be copied or used without appropriate permissions.