Healthy minds in healthy young bodies
Posted on October 12, 2022

A couple of years ago, people talked about a return to the Roaring 20s of a century ago. A decade of financial prosperity, carefree spirits and mental well-being awaited.
But, as we discovered, the world was reading a different script altogether. The pandemic, with its imposed self-isolation, the Russian invasion of Ukraine, and all manner of domestic economic upheaval have squeezed our pips.
So where does all this leave our children? We want them to be happy and healthy and it's common knowledge that outdoor play and vitamin D, which comes from sunshine, can achieve this. A healthy mind in a healthy body, and all that.
Emotional attachments
Countless studies over the years have reached this conclusion. In 2017, a paper in medical journal The Lancet talked about the importance of play in forming secure emotional attachments early in a child's life, healthy brain development, the regulation of emotions, empathy, friendships and emotional resilience.
Children's playfulness, it concludes, has a central role in forming and maintaining friendships, which are crucial for healthy social and emotional development.
Just this year, another report by the University of Exeter concluded that children's mental health can be significantly improved by spending more time on adventurous outdoor play, which can slash their risk of anxiety and depression.

The study, which surveyed around 2,500 parents in the UK and Ireland, reported that, during the first lockdown, the mental health of children who played adventurously outside was better than that of those who stayed indoors.
But how much physical play and exercise is enough? The NHS is clear on this: pre-schoolers (age 3-4) should spend at least three hours a day on a variety of physical activities, including active and outdoor play. At least an hour of this should be pretty vigorous.
Example activities could be dancing, skipping, hide-and-seek, scooting or riding. For children and young people aged 5-18, the NHS recommends at least an hour of moderate or vigorous physical activity each day. This could include walking the dog, sports, skipping, dancing or cycling.
Social skills
The situation is personally worrying for parents and professionally worrying for teachers. A recent report by the environmental community website Project Dirt revealed that almost all teachers (98%) agreed that time spent playing outdoors improves children's social skills and 84% said it made children happier.
UK schools are increasingly under pressure to ensure their pupils are reaching a minimum level of activity throughout the day to tackle childhood obesity and promote mental and physical well-being. That's made all the harder by the problem of mobile phones and sundry other devices.
So what can be done? Here at the Bailey Street Furniture Group, we're not qualified to poke our noses into government policy on physical education. But we do know that active travel is one simple way of encouraging children to improve their levels of physical activity.
What does that mean? At a time when many head teachers and local authorities are struggling with traffic around schools because of pollution and road safety, cycling or scooting to school makes sense. And, with the government's £2bn investment in cycling starting to kick in, the gears are changing in the world of active travel.
Cycle parking
We're the largest supplier of cycle parking in Europe, selling to over 15 countries and across four continents. Our Minipods and Scooterpods have brightened up cycle racking, with a variety of bright colours and interesting designs. The racks help schools promote cycling and scooting to school instead of using the car.
Cyclepods are our flagship cycle-storage product. For safety, they come with two separate locking points per cycle and secure eight bikes in a two-metre diameter. Cyclepods are perfect for semi-secure locations where space is at a premium. You even get a canopy to protect bikes from the rain.

Minipods do a similar job for primary schools. Fun, colourful and compact, they can secure eight bikes and eight scooters. Minipods come with free delivery and installation and resemble a friendly octopus. Maybe that's why primary-school pupils love them and we've now installed over 4000 across the UK.
Outdoor play equipment
But we don't stop there. At AMV our playgrounds and outdoor-play equipment provide play and learning opportunities that encourage mental stimulation and physical activity. In particular, our multi-sport goal units encourage a variety of exercises and bring a range of muscle groups into play.

We've been at this for 35 years, so we're one of the UK's longest-established manufacturers and we bring an uncompromising commitment to quality in all our work. We manufacture all the equipment in our own factory and it comes with a 25-year warranty against rust and corrosion.
For further long-term value, we also ensure our products are BS EN 1090-certified, which sets standards in the structural quality of steelwork, and we're an ISO 9001-certified company. That's the international standard for quality management.
Cube activity trail
One delighted customer, Culcheth Community Primary School, had a wooden trim trail that had become unsafe. Head Teacher Amanda Dodd decided that replacing rather than repairing was the better long-term option and looked for something offering diverse design with good guarantees.
We installed a bespoke cube activity trail that includes traverse climbing walls, a balance beam, twirling bars, chin-up bars, a hanging-trapeze monkey crossing, a swinging traverse and various rope-crossing challenges.

Mrs Dodd said, "The children absolutely love it. They have really been inspired to try a variety of different activities; they are quite creative in the way that they use the equipment. Because it is spread out, we have been able to have more children to play safely under the current circumstances. It's absolutely brilliant equipment!"
Thanks to our equipment and many far-sighted head teachers such as Mrs Dodd, thousands more children have been able to enjoy the uplifting feeling of getting stuck into physical exercise. Let's hope we've kickstarted the habit of a lifetime.
You can read more about Cyclepods cycle parking here and about AMV's groundbreaking playground equipment here.
Part of the Bailey Street Furniture Group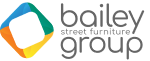 AMV Playground Solutions Ltd | Abbey Lane Enterprise Park | Abbey Lane, Burscough | Lancashire | L40 7SR
Tel: 01704 89 89 19 | sales@amvplaygrounds.co.uk
© AMV Playground Solutions Ltd 2023 - All images on the website are not to be copied or used without appropriate permissions.