Grey to Green, the impact of nature on our mental health
Posted on December 2, 2020

Within our modern environment many factors can affect our mental health, including of course our environment. Certain aspects of urbanisation and the loss of opportunity for experiencing nature on a regular basis for some people can affect levels of mental illness and health.
Our contemporary lifestyles can be responsible for our reduced contact with nature. Urban living, increased time spent indoors and on screens, and reduced outdoor recreation due to covid and social distancing all are detrimental to our interaction with nature.
Research is clear in illustrating that various types of nature and environment are associated with mental health benefits. Studies have demonstrated the beneficial psychological and stress impacts of nature and sounds, benefits of participants who walked amongst nature versus urban environments, and the psychological well-being of a population can be associated with its proximity to green or blue space.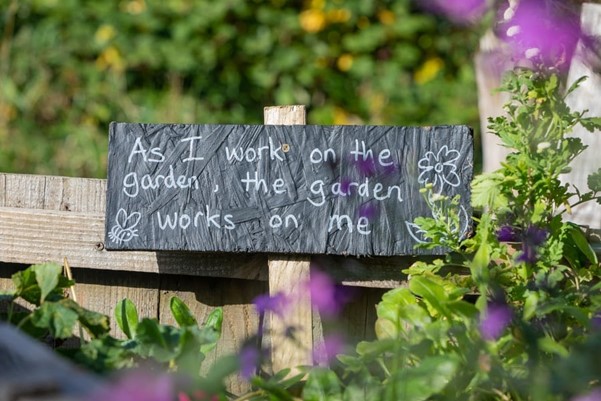 Exposure to nature clearly has positive effects in the short term and also may play a part in longer term mental health improvements.
There is a clear evidence that links our natural experiences with an increased positive affect, happiness and subjective well being, positive social interactions, cohesion, a sense of meaning and purpose in life, improved manageability of life tasks, and a decrease in mental distress. Natural experiences have been shown to positively affect various aspects of cognitive function, memory and attention, impulse inhibition, children's school performance, as well as imagination and creativity. More is merrier when it comes to green!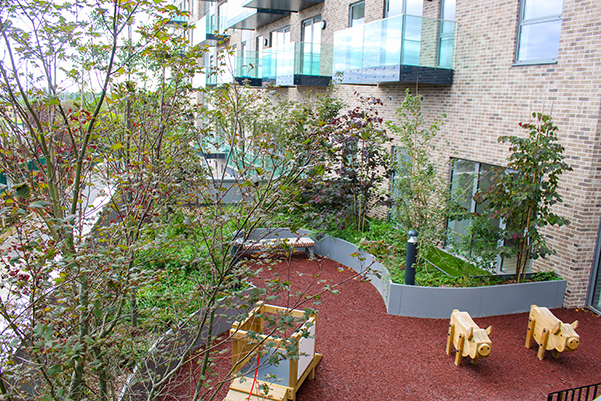 Bailey Street Furniture Group have designed and developed a planting range called Inspira with this research in mind. It is a flexible, modular retaining wall system, perfect for creating raised planting schemes in our urban environments and increasing our contact points with nature.
The ease of installation makes Inspira a quick and cost-effective addition to street, courtyard and roof terrace developments. It is available in a wide variety of materials, finishes and sizes which makes it perfect for our urban spaces where space is always at a premium.
View the Inspira Range on the Bailey Street Furniture Group Website. 
Get in touch with our team on 01704 89 89 19
or email sales@amvplaygrounds.co.uk 
AMV Playgrounds is part of the Bailey Street Furniture Group a privately owned collection of individual companies serving the construction sector, providing a wide range of street furniture, playground elements and associated services to the public realm, commercial and educational schemes throughout the UK.
Find out more here www.bsfg.co.uk
Part of the Bailey Street Furniture Group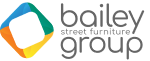 AMV Playground Solutions Ltd | Abbey Lane Enterprise Park | Abbey Lane, Burscough | Lancashire | L40 7SR
Tel: 01704 89 89 19 | sales@amvplaygrounds.co.uk
© AMV Playground Solutions Ltd 2023 - All images on the website are not to be copied or used without appropriate permissions.