Steel Trim Trail for Key Stage 1 | Nuneaton, Warwickshire
Posted on March 19, 2020

Glendale Infant School
AMV Playground Solutions were approached by a teacher at an infant school and invited to design an age appropriate activity trail for Key Stage 1 children, along with suitable safety surfacing.
---
We chose AMV because we wanted to purchase an activity trail made from steel as opposed to timber. Our Headteacher had purchased a timber one at their old school and experienced a number of issues, including costly ongoing maintenance and eventually the equipment rotting and becoming unsafe for children to use.
Lisa Greer – Teacher
---
The Setting
The location in question at the school already had an existing rubber tyre play park installed, around which the new trim trail would need to be fitted. Because this was an infant school with children ranging in age from 4 to 7 years, consideration had to also be given to which equipment would be most suitable.
The Solution
A thorough site survey and detailed conversation with the early years teacher regarding the outcomes they would like to achieve for this project was carried out by AMVs' experienced technical field sales adviser. Soon after, a scaled plan view layout drawing was created along with a 3D render of the proposed solution for the school and the children to give feedback on.
Both parties were very happy with the idea AMV presented and the proposal also fitted within the schools' available budget.
Subtle redesign work and bespoke manufacturing was included in the project price in order to customise standard AMV trim trail items with reduced heights. This was in order to better suit Key Stage 1 aged children in terms of ergonomics and safe use, whilst still providing a satisfactory level of physical challenge and enjoyment.
Items chosen...
Eco-rubber safety surfacing installed throughout the entire play area
Stepping Stones
Swinging Traverse
Stilt Weaving Posts
Balance Beam
Vertical Scramble Net
Clear Traverse Wall
Outcome
The newly installed activity trim trail has proved an instant success with the young children at Glendale Infant School as they explore their reinvented outdoor play space. The variety of carefully selected age appropriate and "to scale" equipment on offer has encouraged the children to individually explore the challenges and opportunities that it presents to play and socialise.
---
The children are a lot more keen to play outside now and are engaging in lots of enthusiastic physical play. From a development point of view the equipment is allowing us to identify which children are more challenged by certain apparatus and activities. Another nice benefit is that the pupils are learning how to cooperate and be patient, by taking turns.
Lisa Greer – Teacher
---
Click on the images below to enlarge:
Part of the Bailey Street Furniture Group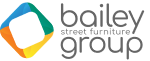 AMV Playground Solutions Ltd | Abbey Lane Enterprise Park | Abbey Lane, Burscough | Lancashire | L40 7SR
Tel: 01704 89 89 19 | sales@amvplaygrounds.co.uk
© AMV Playground Solutions Ltd 2023 - All images on the website are not to be copied or used without appropriate permissions.