Get on your bike! Covid, cycling and the Government.
Posted on June 17, 2020

When the inevitable happened and Covid-19 lockdown was not only announced but enforced on 23rd March 2020, our country changed. No longer was it considered safe to go to work, to travel, to use public transport. We saw the entire population begin to walk, the roads were clear and for the first time in decades towns, villages and cities saw the return of the bike!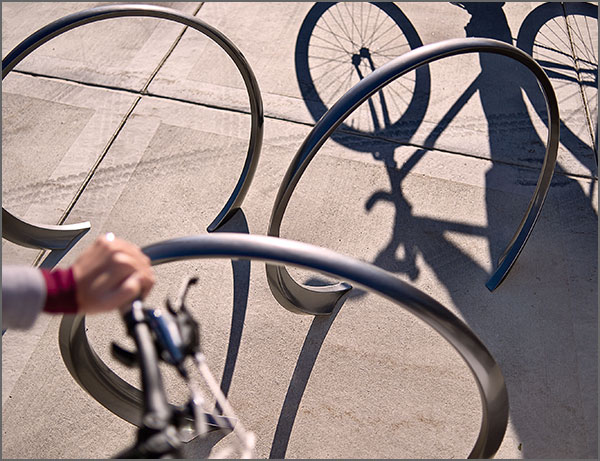 As with all essential services like food shops, pharmacies and garages, bike shops were exempt from the Government's instruction to lock down. As a form of transport for daily exercise, travelling to work or getting shopping, cycling became increasingly accessible and highly desirable. Cycling is both Covid safe and affordable. During this pandemic it is resilient, it promotes a safe and healthy distance and pretty much, we as adults can all do it!
Riding a bike both minimises exposure to respiratory infections but also frees up public transport for those key workers who need it. Cycling quickly and easily became a permitted and popular form of daily exercise. A valuable opportunity to escape the confines of your home, to get fresh air, reduce stress, gain space and stay healthy. Cycling is well known to boost the immune system and is an activity that can suit both old and young. I along with millions of others dusted off the bike and got cycling!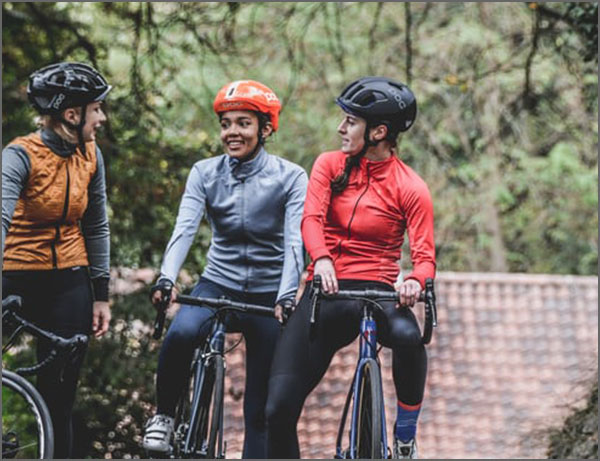 The Cycle to Work scheme is a UK Government tax exemption initiative introduced in the Finance Act 1999 to promote healthier journeys to work and to reduce environmental pollution. It allows employers to loan cycles and cyclists' safety equipment to employees as a tax-free benefit. In addition to this the Government launched the largest ever boost for both cyclists and pedestrians. This huge investment is to include emergency bike lanes and street trials of e-scooters to increase green transport options. Pop up bike lanes with protected space for cycling, wider pavements and cycle only corridors will be created in England as a part of £250 million emergency active travel fund.
The message from the Transport Secretary Grant Shapps is as follows;
During this crisis, millions of people have discovered cycling - whether for exercise or as a means of safe, socially-distanced transport. While there is no change to the 'stay at home' message when the country does get back to work we need those people to stay on their bikes and be joined by many more.
Otherwise, with public transport's capacity severely restricted at this time, our trains and buses could become overcrowded and our roads gridlocked – holding up emergency services, critical workers and vital supplies.
We know cars will continue to remain vital for many, but as we look to the future we must build a better country with greener travel habits, cleaner air and healthier communities.
An updated Cycling and Walking Investment Strategy will be launched by the Prime Minister in the summer, with further measures to transform cycling and walking to deliver the government's aims to double cycling and increase walking by 2025 – including:
The creation of a national cycling and walking commissioner and inspectorate

Higher standards for permanent infrastructure across England

Getting GPs to prescribe cycling and exercise

Creating a long-term budget for cycling and walking similar to what happens for roads
The government will also be launching a campaign to encourage more people to look at alternative ways to travel, to walk or get on a bike for their commute instead of public   transport. Today, riders from Team Ineos, including Chris Froome and Geraint Thomas, will be telling people to #GetPedalling .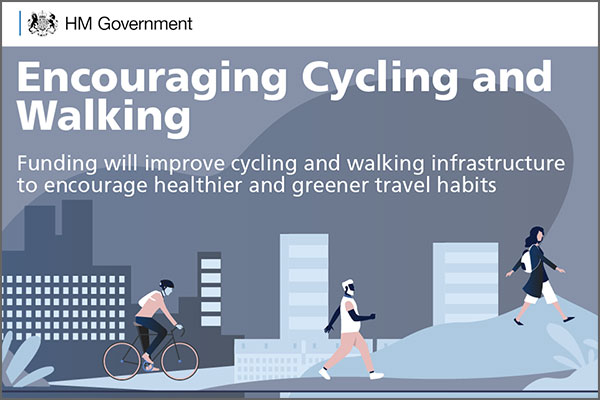 In response, local authorities all over the country are investing both time and money into building new infrastructure for bike riders to allow these new commuters, families and workers to safely and easily access amenities by bike. They will have to consider that good design of bicycle infrastructure in a city or town is crucial and will both encourage and enable more people to cycle.
A factor that can either encourage or discourage cycle use is the rider's perceptions of the safety and ease of cycling in their neighbourhood. By adding cycling infrastructure and alleviating these fears with the installation of secure public bicycle parking, bike shelters, and other bike parking solutions, the Government intend to experience a resurgence, reaping benefits from less pollution, cleaner air and less traffic congestion for safer travel and Covid healthier lifestyles. Meeting demands for secure public bike storage at the end of each trip is key to this successful plan. 
For more information on the Bailey Street Furniture Group please contact their team on 01625 322888 or email enquiries@bsfg.co.uk. To view the company's range of high quality street furniture visit their website www.bsfg.co.uk
Part of the Bailey Street Furniture Group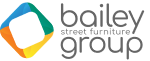 AMV Playground Solutions Ltd | Abbey Lane Enterprise Park | Abbey Lane, Burscough | Lancashire | L40 7SR
Tel: 01704 89 89 19 | sales@amvplaygrounds.co.uk
© AMV Playground Solutions Ltd 2023 - All images on the website are not to be copied or used without appropriate permissions.