Cycling as our future transport
Posted on April 4, 2022

With several national lockdowns firmly under our belts and despite offices being shut for most of 2020, the Department of Transport has noted a 38% increase in cycling since before the pandemic. Although this increase has been predominantly recreational the government is hoping that this can be the stimulus to continue this trend into long-term travel habits for us all.
With our drive towards Net Zero, transport is without doubt one of the most challenging sectors to tackle. Our car-dependent lifestyles along with roads, vehicles, and heavy use of fossil fuels are truly embedded in all walks of life. One obvious way to reduce our transport emissions will be to firmly embrace the bike!
Across the country, many of our major cities are getting on their bikes! For example, The Greater Manchester Transport Strategy 2040 outlines all their efforts to make cycling a viable, sustainable and safe transport choice for the future. Greater Manchester intends to have 'World-class connections that support long-term sustainable economic growth and access to opportunity for all' and cycling will be key!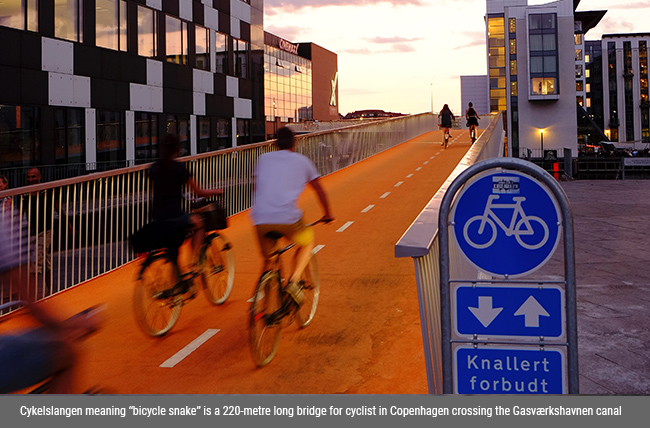 The most bike-friendly city in the world is Copenhagen, London does not currently feature in the top 50. Copenhagen has been at the top of the rankings since 2015 and a huge 62% of daily work and school journeys are made by bike. The Danish capital features numerous cycling bridges, 167 km of cycling paths that link seamlessly to the surrounding countryside, and even repair stations. 
However here in the UK, it appears we may need further incentive. Cycling has many health benefits. It is a low-impact exercise that doubles up as an environmentally sound way to travel. The UK has the highest levels of obesity in Western Europe and cycling can have a direct positive impact on this alarming statistic. Cycling helps you lose weight. Studies have shown that even sedentary people can reap the benefits of healthy cycling. 
Cycling can improve your cholesterol levels which in turn can boost your cardiovascular health and directly lower your chances of having a stroke or heart attack. But not only physical benefits have been observed. Cycling is well known to boost mental health and brainpower. Stress levels, depression, and anxiety can all be mitigated too. It has also been considered that cycling can help prevent and manage type 2 diabetes, a recent study shows that regular cycling can lower mortality rates for people living with diabetes by 24%.
Obviously, we all know that cycling is environmentally friendly but commuting by bike instead of your car once a day can reduce your carbon footprint by 67% over the year. Cycling creates less noise, less air pollution, and can also help promote biodiversity, which of course is crucial for our future planet.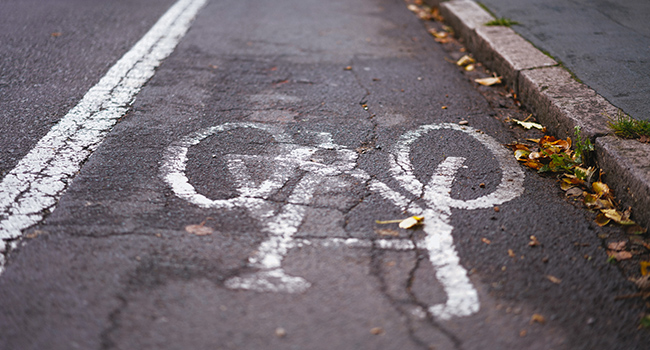 In order to truly become a cycling nation, we need to build and redesign our cities to work well for cyclists and pedestrians. By doing this we will reduce carbon emissions and encourage our most adaptable forms of transport. Protected lanes to allow cyclists to move around safely is important but so will be the narrative of who uses their bike, the government needs to encourage people from all walks of life to embrace their bikes. Pedestrianised streets and wider paths, raised and well-marked cycling lanes, bike hire infrastructure, and secure bike shelters will all help.
We need to view our bikes not only for recreation but as a means to commute and even for local commercial deliveries. Fed-Ex and DHL are piloting the use of e-cargo bikes for deliveries. 
Bailey Street Furniture Group draws on a rich history of street furniture. They cleverly combine innovative design with modern solutions for bike infrastructure and shelters in order to meet all our urban cycling needs. Bailey Street Furniture Group continues to invest in our urban spaces, they believe that well-designed sustainable street furniture is vital for our surroundings and environment for all our future needs. 
For more information on the Bailey Street Furniture Group please contact their team on 01625 322888 or email enquiries@bsfg.co.uk. To view the company's range of high-quality street furniture, visit their website www.bsfg.co.uk
Part of the Bailey Street Furniture Group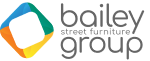 AMV Playground Solutions Ltd | Abbey Lane Enterprise Park | Abbey Lane, Burscough | Lancashire | L40 7SR
Tel: 01704 89 89 19 | sales@amvplaygrounds.co.uk
© AMV Playground Solutions Ltd 2023 - All images on the website are not to be copied or used without appropriate permissions.