Creative Play
Posted on November 15, 2021

Creative playground equipment is designed to encourage natural child-led play which is essential to development. A correctly designed environment offers numerous advantages that help child expansion in many ways.
All physical play allows children to burn their excess energy, activity equipment helps children develop their motor skills and challenges their ways of moving around a space. Gross motor skills require the whole body to move, improve muscle strength, balance, resilience, endurance and coordination. All essential to a growing child.
School play equipment is the perfect way to engage children whilst allowing them to utilise a huge range of vital skills. Balance, strength, climbing, stretching to name a few. Children should be active and interactive within each landscape. Outdoor play needs to encompass two vital things, the excitement factor which brings challenge and risk and the imaginative factor where the outdoors can provide endless opportunities to engage children's minds in healthy ways. 
Trim-Trails don't have to be in a straight line, they can be positioned to suit the natural landscape and space available, they can also be installed side by side to create competition in the form of an obstacle type course. The AMV range of Trim-Trail runs bring together an assortment of items to provide optimum fun and a variety of challenges including balance, strength, climbing, stretching, hanging and hand-eye coordination. Choose from our selection of options or come up with one of your own using a combination of individual and combo Trim-Trail items.
At AMV Playgrounds we understand the importance of a coordinated outdoor space that provides the most to children and adults alike. Outdoor play and sports equipment are essential elements to encourage everyone to play and exercise outside.
Whether you are a school looking to enhance your outdoor learning or curriculum PE facilities; a local council tendering for multi-use games area or street furniture for a public park; a private estate looking for an adventure play unit; or a community group needing advice and guidance to raise funding for a sports court or an outdoor gym to improve community fitness, you can find what you're looking for right here at AMV Playgrounds.
If you can't find anything that matches your requirements, get in touch for something designed to fit your space. Our experienced in-house design specialists are on hand to craft the perfect bespoke solution for your needs. We can provide a full package from design to installation
AMV Playgrounds is part of the Bailey Street Furniture Group a privately owned collection of individual companies serving the construction sector, providing a wide range of street furniture, playground elements and associated services to the public realm, commercial and educational schemes throughout the UK.
For more information on the Bailey Street Furniture Group please contact their team on 01625 322888 or email enquiries@bsfg.co.uk. To view the company's range of high quality street furniture visit their website www.bsfg.co.uk
Part of the Bailey Street Furniture Group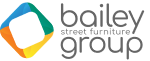 AMV Playground Solutions Ltd | Abbey Lane Enterprise Park | Abbey Lane, Burscough | Lancashire | L40 7SR
Tel: 01704 89 89 19 | sales@amvplaygrounds.co.uk
© AMV Playground Solutions Ltd 2023 - All images on the website are not to be copied or used without appropriate permissions.