COP OUT!
Posted on November 30, 2021

As both the world's leaders and media flocked to Glasgow for the historic and momentous COP 26, here at Bailey Street furniture Group, we were asking - what about the bikes? Did anyone even cycle to the summit? Where were the bicycle racks and stands?
Any delegates wishing to cycle to the summit in a sustainable way were unable to secure their bikes as bizarrely no provision had been made for cyclists!
Cycling obviously offers significant emissions reductions and health benefits for both the climate and the population, but yet it was notably missing from the agenda last week.
Last year Grant Shapps launched the 'Transport Decarbonisation Plan' with a document entitled 'Decarbonising Transport: setting the challenge.'
The document set out a vision for a net-zero transport future where short trips could be walked, cycling and public transport for medium length distances and a combination of the above for longer distances.
"Public transport and active travel will be the natural first choice for our daily activities. We will use our cars less."
The UK is of course one of many countries to have pledged to reach net-zero emissions by 2050 so why is it that emissions from transport continue to rise? Without a dramatic change to our lifestyles that pledge seems a little fanciful. Cycling without doubt needs to be part of the change and part of the solution.
The Paris agreement strives to keep global warming to below 2 degrees. In order to reach these imperative commitments we need to not only reduce our transport emissions but in conjunction develop carbon-negative technologies such as direct air carbon capture, afforestation, and enhanced weathering.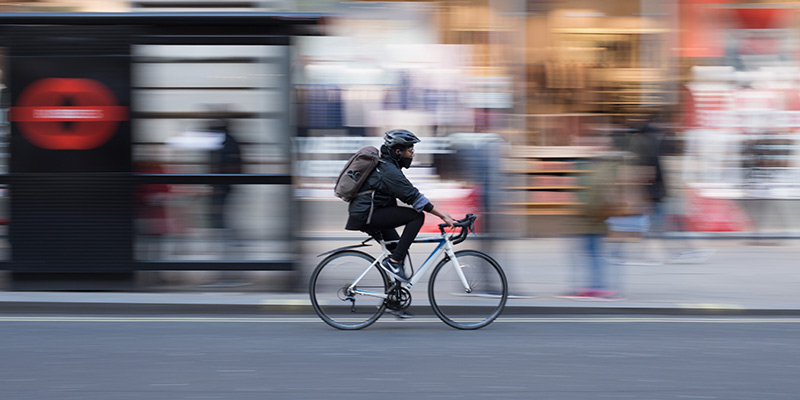 Cycling has the lowest carbon footprint of any mode of personal transport, and choosing to cycle can make a positive impact on your own personal footprint.
The rise of Ebikes will also help boost the uptake of cycling. Interestingly, the countries with the highest cycling rates are flat! For example, Denmark and the Netherlands. A little electric boost may be the key to getting our country on eco-friendly wheels.
Currently cars account for the majority of our transport emissions here in the UK and car reliance continues to rise, electric cars will of course have a huge impact on these figures but waiting for the change will take decades. Cycling is a change that can happen now.
Cycling has many other benefits too. Cutting congestion is important. Health is a factor. As our sedentary lives seduce us further and further away from a healthy lifestyle, cycling can improve not only our health but increase life expectancy and in turn benefit the environment and the economy.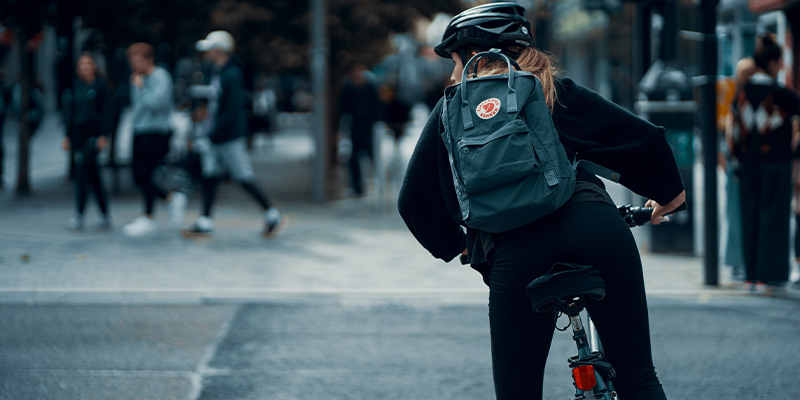 Cycling is a cheap, confident way to transport ourselves. It's green and enjoyable!
Air pollution is estimated to cause approximately 110 premature deaths a day. NO2 levels in the UK have been at illegal levels in urban areas for over a decade now. The volume of car usage has a direct impact on the levels of NO2, so why aren't city dwellers leaving their cars at home? Traffic accounts for about 80% of nitrogen oxide emissions so the benefits of using your bike are clear.
Air quality during the Covid 19 lockdown improved, our desire to socially distance and our need to travel less to work saw a startling drop in NO2 levels. However, as levels rise, we should consider that the long-standing damage of air pollution on our bodies is likely to increase the death rate from not only pollution but also coronavirus as those with weakened lungs and heart are more likely to suffer the dangerous consequences of Covid.
The personal health benefits of cycling have long been recognised. By providing cycle stands in schools, offices, town centres and other public spaces we can encourage people to use their bikes. By offering necessary facilities people can freely make use of this improved method of transport. Perhaps the organisers of COP 26 should have contacted Bailey Street Furniture Group!
As part of the Bailey Street Furniture Group we offer a combination of innovative design, clever solutions and smart technologies for all our cycling needs. BSFG believes that investing in well-designed sustainable urban spaces is vitally important, our immediate surroundings and environment benefit our quality of life and promote a healthier future that we all so depend upon 
Using world class design teams and utilising environmentally sustainable materials in conjunction with leading edge technology, Bailey Street Furniture Group creates inspiring integrated urban furniture with our future needs in mind.
For more information contact the team on 01625 322888 or email enquiries@bsfg.co.uk or visit www.bsfg.co.uk
Part of the Bailey Street Furniture Group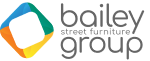 AMV Playground Solutions Ltd | Abbey Lane Enterprise Park | Abbey Lane, Burscough | Lancashire | L40 7SR
Tel: 01704 89 89 19 | sales@amvplaygrounds.co.uk
© AMV Playground Solutions Ltd 2023 - All images on the website are not to be copied or used without appropriate permissions.