Trim Trail | Newark, Nottingham
Posted on February 5, 2018

Chuter Ede Primary School
AMV Playgrounds were invited to Chuter Ede Primary School by the Julie Ford, a member of the school admin team, to discuss the schools need to replace an existing Trim Trail.
---
The Trim Trail has created a whole new play experience for our pupils with more children playing and exercising outside on the equipment before, during and after school.
We chose AMV because we prefer their metal equipment for our school. It is much brighter and longer lasting!
Julie Ford (Headteacher)
---
The Setting
The school currently had a wooden trim trail for KS2 which had been condemned on safety grounds and needed replacing with longer lasting metal equipment.
AMV were asked to design a 'challenging' trim trail / fitness trail that would prove stimulating and challenging to KS2 children during playtime and lunch.
The equipment was clearly needed as soon as possible as KS2 children were currently having to make do with using a Trim Trail elsewhere in the school which was meant for KS1. (This was actually an installation of AMV products from years before and was still going strong)
As there was already a Trim Trail on site for younger children, it was essential that the new solution provided by AMV have a series of completely different and more advanced challenges.
The Solution
A detailed proposal was presented which included a full "to scale" layout of the area, following industry health & safety guidelines for play equipment.
The AMV design team created a trim trail run that made best use of the available space within the school. Particular attention was paid to ensuring that the items installed were sufficiently challenging to satisfy the play needs of the KS2 children.
Items chosen…
Zig-Zag Balancing Beam
Trapeze Monkey Bars
Rocky Traverse Wall
Swinging Traverse Unit
6 x Balancing Posts
Up and Over Scramble Net
Climbing Wall
Whilst completing a customer feedback form once the works were complete, the school scored both the standard of work carried out by the AMV install team and the professional conduct of the install team as "excellent".
Click on the images below to enlarge:
Part of the Bailey Street Furniture Group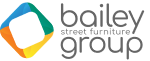 AMV Playground Solutions Ltd | Abbey Lane Enterprise Park | Abbey Lane, Burscough | Lancashire | L40 7SR
Tel: 01704 89 89 19 | sales@amvplaygrounds.co.uk
© AMV Playground Solutions Ltd 2023 - All images on the website are not to be copied or used without appropriate permissions.