Business Continuity Update
Posted on March 17, 2020

Amid the developing COVID-19 situation, we want to take the time to reassure you of the actions we are taking to keep our customers, employees and their families safe and healthy.
We continue to review government guidance and have implemented changes to limit any potential contact to an absolute minimum. Any of our team members who show even mild signs of flu-like symptoms have been advised to follow the government advice surrounding medical care and to self-isolate, and we are ensuring that team members are supported as much as possible during this time.
For the moment, we are trying to adopt a business as usual approach and our current production schedules have not been affected. We are working with our delivery partners and supply chains to try and stay ahead of any potential delays, although the situation is changing frequently. Please be assured that timescales for any live projects have not currently changed.
In the event that we do experience any delays that may significantly impact your project, your internal contact will inform you as soon as possible and keep you up to date with any  further developments. Please be assured that we are closely monitoring the situation on a daily basis.
We have a working group reviewing all of the possible consequences of the COVID -19 outbreak for the Group, including purchasing, logistics, customer services, human resources, etc. A large number of our team already have the capability to adopt agile working from home, thus ensuring our business continuity remains in place and we are further preparing a shift pattern of working for our staff that cannot work from home, should the need arise in the near future.
In the meantime, we are limiting non essential external meetings for all of our staff wherever possible and will instead communicate via email, phone, or video call. Further we are similarly limiting visits to both our facilities, to only essential visits.
Please be assured that our priority is towards the health and wellbeing of our employees, customers and suppliers, to ensure our business stays healthy and operational going forward.
We will keep all our customers and suppliers updated accordingly.
Part of the Bailey Street Furniture Group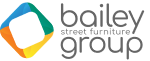 AMV Playground Solutions Ltd | Abbey Lane Enterprise Park | Abbey Lane, Burscough | Lancashire | L40 7SR
Tel: 01704 89 89 19 | sales@amvplaygrounds.co.uk
© AMV Playground Solutions Ltd 2023 - All images on the website are not to be copied or used without appropriate permissions.