BSFG Brand Focus: Creative playground equipment from AMV Playgrounds
Posted on October 17, 2022

It's autumn already! And as we all return to school for the beginning of the new academic year it is important to continue to encourage our children outdoors.
A correctly designed outdoor environment offers many advantages for your children whilst in the school environment.
All physical play encourages children to burn their excess energy and activity equipment helps children develop their motor skills, upper body strength and challenges their way of moving. Balance, resilience, endurance and coordination are all essential skills for a growing child.
Creative playground equipment is designed to develop natural child-led play which is essential for all the above. Seating and shelters provide areas that cater for a variety of needs. These areas can be used for outdoor learning, dining, and importantly social interaction. Seating in a school environment can create a focal point and a structure to free time which is essential within the school day.

AMV has developed a range that suits the needs of children from early years up. Made from steel the seating is durable. It is a low maintenance and long-lasting alternative to timber or plastic. Seating can be a clever way of encouraging the use of areas that are otherwise neglected.
Steel canopies and shelters are also a great solution for the playground, they offer protection from the weather and provide shade on the occasional sunny day.
School play equipment is the perfect way to engage children whilst allowing them to utilise a huge range of vital skills. Balance, strength, climbing, and stretching to name a few. Children should be active and interactive within each landscape.

Outdoor play needs to encompass two vital things, the excitement factor which brings challenge and risk and the imaginative factor where the outdoors can provide endless opportunities to engage children's minds in healthy ways.
Educational and activity play panels can be installed for a range of primary-level topics. Children can explore science, geography, and numeracy, to name a few, in a fun and interactive way without even noticing!
There are lots of designs to choose from and are made in Densetec HDPE which is maintenance-free.
Without regular exposure to the outdoors, children find it harder to engage during school lessons. Children should be active and interactive during the school day. It is important that children learn to challenge and risk, and the imaginative factor where the outdoor environment can provide limitless opportunities to create games of fantasy and engage children's imagination and sense of competition.

AMV Playgrounds offer many bespoke multi-sensory play options that can be installed and designed to suit your school.
The Trim Trail Range is manufactured in AMV's workshop here in the UK. The rounded posts are galvanised and powder coated to offer a low-maintenance hygienic surface that can be sanitised and wiped down after play.
Each well-designed item can be installed together and combined into countless configurations. Each course can create an imaginative agility environment to suit the ages of each user.
There is a range of basketball and netball post options that are suitable for both school and public spaces. All options are functional, vandal resistant and creatively put together by the design team. For example, a triple headed post is ideal for target practice, but also encourages competition and fun during school break times. Try an innovative challenge zone with rings at varying heights and additional side panels.

AMV Playground Solutions are recognised as a significant leader in the play industry. They work closely with councils, government education departments and sporting bodies to introduce versatile and imaginative playground equipment into schools.
Each piece of equipment is crafted, selected and tailor-made to each specific requirement for our customers.
AMV designs outdoor spaces that work and enhance the layout and contours of each individual playground, large or small. The playground equipment allows children to challenge and explore. The cleverly crafted environments enable children to experiment and experience different aspects of learning.
All the equipment is vandal-resistant, and an extensive guarantee is provided with all products. Quality is ensured throughout.
AMV has a self-contained team of experts who not only design and manufacture all AMV equipment but through years of experience understand the importance of school playground furniture for our growing younger generations.
For more information contact their team on 01704 89 89 19 or email sales@amvplaygrounds.co.uk .
Part of the Bailey Street Furniture Group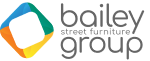 AMV Playground Solutions Ltd | Abbey Lane Enterprise Park | Abbey Lane, Burscough | Lancashire | L40 7SR
Tel: 01704 89 89 19 | sales@amvplaygrounds.co.uk
© AMV Playground Solutions Ltd 2023 - All images on the website are not to be copied or used without appropriate permissions.