Bailey Street Furniture Group walking for Charity
Posted on May 10, 2023

On Friday 19th May the Bailey Street Furniture Group will be walking for Charity. Our chosen charity is Trees for Cities which aims to improve air quality and the lives of people living in cities across the country. Trees for Cities have already planted over 1.5 million trees. Our aim is to raise £1,500 for Trees for Cities which could plant 250 trees! 
The walk is a 12.8km walk through the stunning Peak District, a local spot for our head office. Kinder Scout Mass Trespass Walk is an area protected by the National Trust with a rich history, the area was trespassed en masse by people mostly from Manchester in 1932 in order to protect the Right to Roam. 
Half of our staff are joining in the experience, with the other half remaining behind to keep the ship running. 
If you would like to support our team, and our chosen charity, please donate on our Just Giving Page
Part of the Bailey Street Furniture Group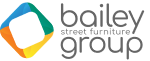 AMV Playground Solutions Ltd | Abbey Lane Enterprise Park | Abbey Lane, Burscough | Lancashire | L40 7SR
Tel: 01704 89 89 19 | sales@amvplaygrounds.co.uk
© AMV Playground Solutions Ltd 2023 - All images on the website are not to be copied or used without appropriate permissions.