Bailey Specialist Business Group announces the next phase in its growth plans
Posted on June 26, 2018
As part of the Bailey Specialist Business Group, AMV Playgrounds is involved with a group restructuring that will deliver greater efficiencies & improved lead times.
The relocation of our Stoke on Trent based manufacturing plant to our larger Burscough facility will simplify the Group into three customer-focused business units; Playgrounds, Street Furniture & Structural Canopies. This restructuring will create more cost-effective business units, both at the company's HQ in Adlington, Cheshire and a modern manufacturing facility under one roof at Burscough, to cope with the increased demands and projected growth of the business in the next five years.
It follows a comprehensive review of our structure, processes and people, with a view to creating a much simpler, efficient and dynamic organisation with clearer accountabilities and greater productivity.
Group Chief Executive Ian Bailey said: "We have made significant progress in improving our day-to-day operations and strengthening our leadership team. The new streamlined and cohesive manufacturing organisation will enable us to deliver to an increasingly demanding and buoyant construction sector, where quality, service, lead times and competitiveness are pivotal to our future growth, allowing for further investment in the coming years".
Part of the Bailey Street Furniture Group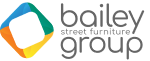 AMV Playground Solutions Ltd | Abbey Lane Enterprise Park | Abbey Lane, Burscough | Lancashire | L40 7SR
Tel: 01704 89 89 19 | sales@amvplaygrounds.co.uk
© AMV Playground Solutions Ltd 2023 - All images on the website are not to be copied or used without appropriate permissions.