BSFG Product Focus: Highly versatile multi use games areas unlock sporting and activity potential
Posted on August 22, 2022

Quality engineered multi use games areas (MUGAs) by AMV are ideal for creating contained outdoor sports and activity spaces that combine versatility with durability and longevity.
MUGAs are enclosed steel structures – which are also referred to as a sports court, ball cage or kick pitch – designed to give schools, local authorities and other site owners the scope to provide a facility suitable for a multitude of sports in one space.

From football, basketball and cricket to hockey, netball and tennis, the contained space will accommodate multiple groups or classrooms at once, making monitoring by staff easier and more efficient. As a result, schools, colleges, universities and other sites will benefit from having a safer and more organised outdoor facility  
Key to the appeal of the MUGA from AMV is the quality of the finished product. The heavy duty posts and steel grill fence panels used to construct the enclosure have a 25 year gous with flat vertical bars – this creates an anti-climb surface and minimises unsightly areas where dust and other deposits can settle.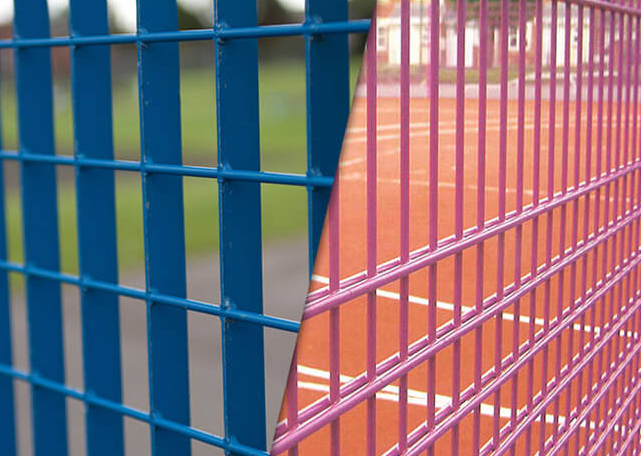 Within the enclosure, the space is designed to accommodate the needs of end-users, including features such as integrated seating and goal units. Duo-wire sport and sport rebound fencing can be incorporated which is a popular choice and suitable for most settings, offering strength, durability and good ball rebound performance.
A wide range of surfacing and marking options are available with an AMV MUGA too, giving site owners the potential to install a macadam, 2G / 3G or polymeric surface complete with high quality pitch and court markings.

Aesthetically, the design can be tailored to meet the exact requirements of the site, including finishing in a range of RAL colours. And as each panel is manufactured to follow the contours of the ground, the enclosure maximises visual appeal and prevents the need to adopt a stepped design.
Another important benefit to the design of an AMV MUGA comes with managing noise pollution. AMVs proprietary clamping design ensures noise from vibration is reduced, without the need for perishable rubber buffers, ensuring that sports and other activities can take place throughout the day and evenings with impacting on the quality of life in the surrounding community.

Creating an AMV MUGA starts with a site survey and detailed conversation about the proposed usage and purpose, after which a scaled plan view layout drawing is created along with a 3D render of the proposed solution. Once agreed and approved, the design, manufacture and installation is then fully managed by AMV.
Part of the Bailey Street Furniture Group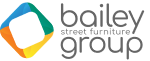 AMV Playground Solutions Ltd | Abbey Lane Enterprise Park | Abbey Lane, Burscough | Lancashire | L40 7SR
Tel: 01704 89 89 19 | sales@amvplaygrounds.co.uk
© AMV Playground Solutions Ltd 2023 - All images on the website are not to be copied or used without appropriate permissions.