EDUCATIONAL PLAY
Educational Play is a way that children learn about the world around them in an environment that is conducive to learning and playing. Through Play children can develop skills that they will need later in life, including social and cognitive skills that are gained through new experiences and engaging with the world.
Part of the Bailey Street Furniture Group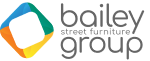 AMV Playground Solutions Ltd | Abbey Lane Enterprise Park | Abbey Lane, Burscough | Lancashire | L40 7SR
Tel: 01704 89 89 19 | sales@amvplaygrounds.co.uk
© AMV Playground Solutions Ltd 2022 - All images on the website are not to be copied or used without appropriate permissions.