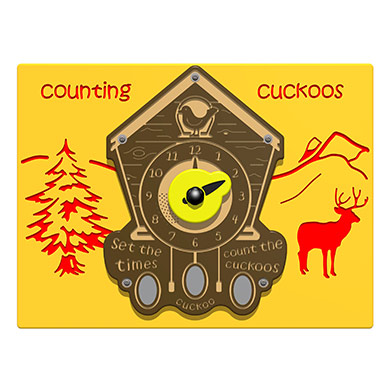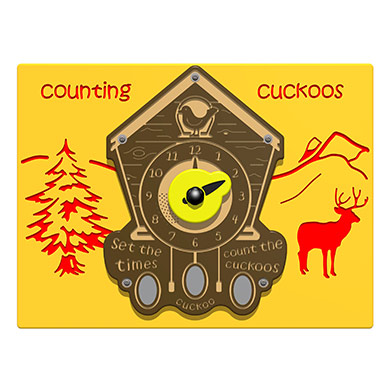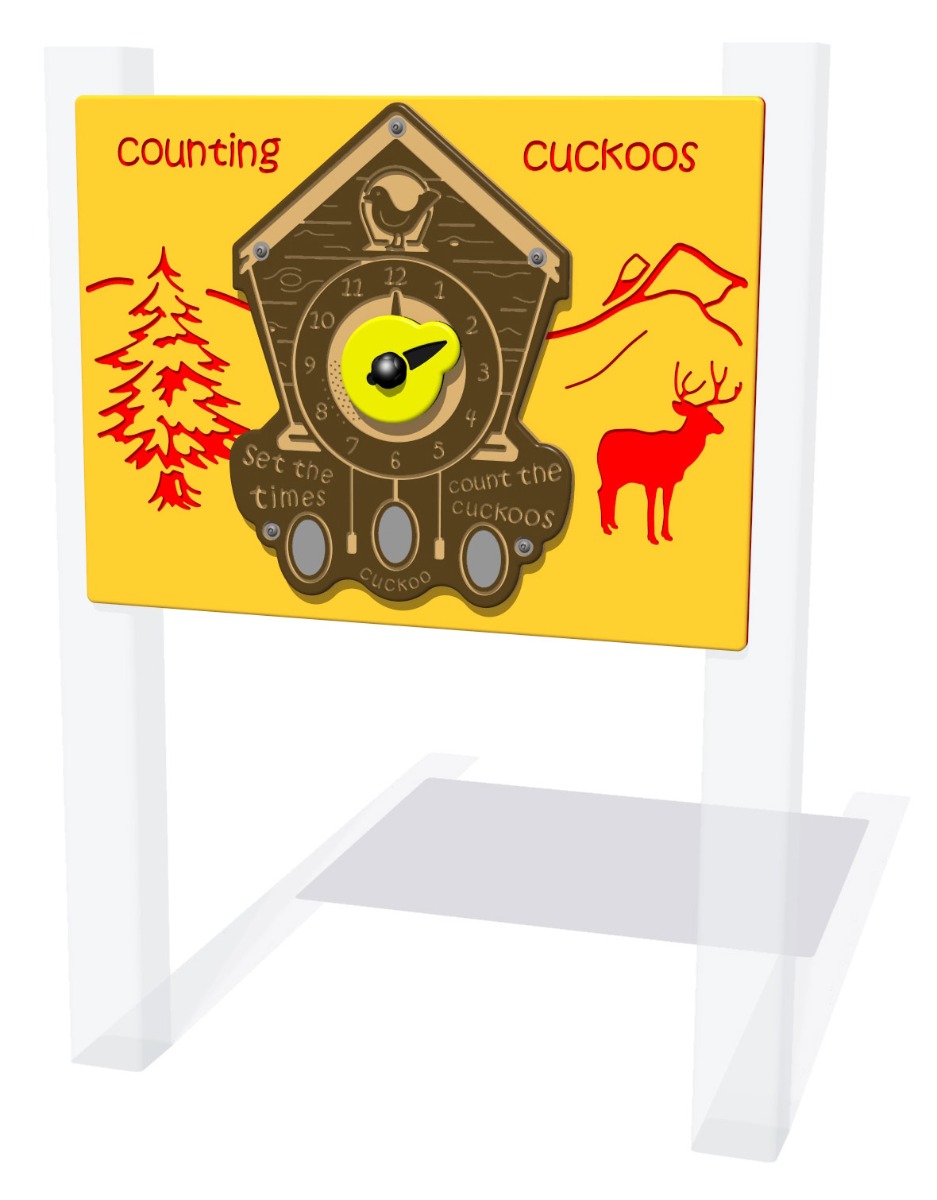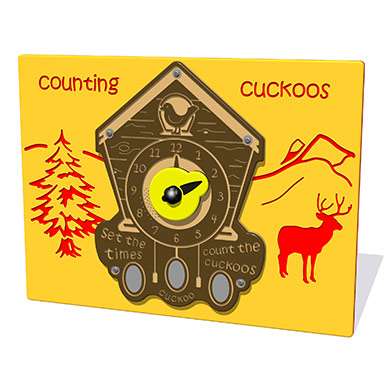 Description
The PlayTronic Counting Cuckoos Panel is a fun activity combining a rotating hour hand of the clock with some simple electronic interactive sounds that will give the children many hours of fun to play with. There are 3 electronic sensor pads to activate; The 'set the times' sensor - when this is touched the panel will announce a random generated o'clock time which the children can set the clock hand to and play the corresponding number of 'cuckoos' to match the time. The 'cuckoo' sensor - plays one 'cuckoo' each time it is touched, this is so the children can generate their own number of 'cuckoos' to match the time they have set on the clock themselves or the random generated time from the first sensor. The 'counting cuckoos' sensor - when touched it will generate a random number of 'cuckoos' which the children can count and then set the clock to that time and/or announce the time themselves. This game is supplied to run off battery power as standard, however you can specify this unit with a mains power adaptor for hard wiring and also solar power is available.
---
Great job. Workmen were efficient and considerate. The children and parents really love the equipment.
K Coghlen (Assistant Headteacher)
Richmond Primary School
From start to finish, a first class team and product. We are delighted, the yard looks beautiful and our children are happier and fitter than ever before!
Alan Baker (Deputy Headteacher)
St Margaret's Primary School
The play equipment has provided the children with a valuable outside resource for free play at lunch & break times and has also improved behaviour.
We would be happy to recommend your company to others.
Eileen Denton (Headteacher)
Bligh Infants School
A very professional job, completed to time, to quality and to budget.
Simon Walmsley (Finance Manager)
Testbourne Community School
I should like to commend the quality of the equipment and the ease with which it was installed. The team who were responsible for the installation worked hard and were aware of how to behave on school premises and the health & safety requirements.
Margaret McCulloch (Headteacher)
St Paul's C of E Junior School
I would just like to take this opportunity to thank you and your team for all your help and assistance over the last 12 months.
I cannot recommend your company highly enough.
Sam Batten (Community Facilities Manager)
Caterham High School
---