COVID 19 BUSINESS UPDATE - We are still open for business as usual, our team are working remotely and would welcome your call or enquiry, so please get in touch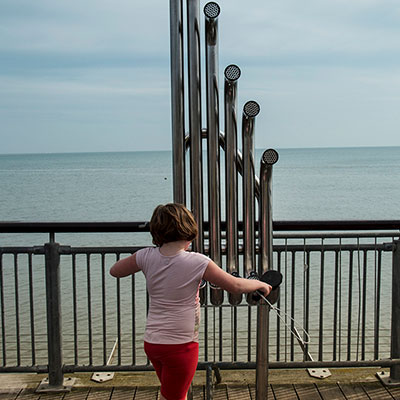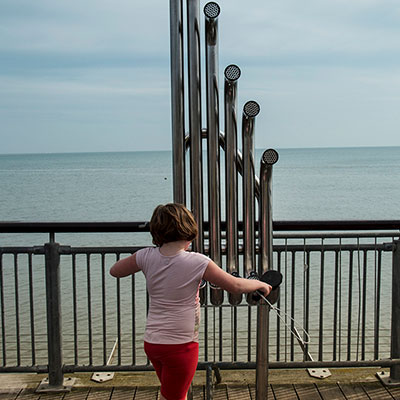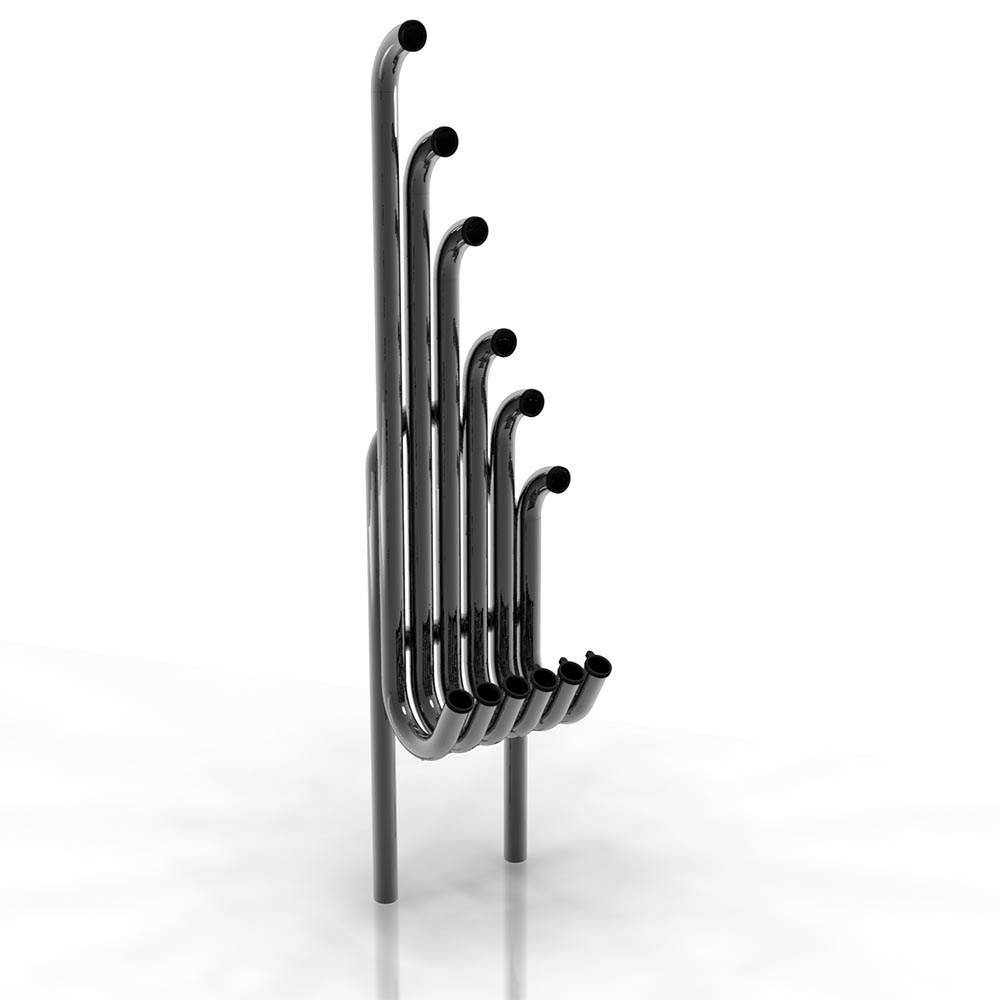 The design of our Tembos is based on a group of instruments called 'plosive aerophones'. To play a plosive aerophone, you simply strike the end of a long tube (traditionally bamboo) to give the air inside a bit of a jolt, this jolt then creates a vibration which makes a distinctive 'boing' sound as the air resonates within the tube.
The length of the tube determines the pitch (how high or low the note is) and by making a set and varying the length of the tubes, you've created an instrument with a musical scale.
We've ditched the bamboo and made the Tembos from stainless steel which we tune to the C-major pentatonic scale.
A stylish support structure holds the six stainless steel pipes in a vertical orientation with the tallest standing over 3m in height, creating a truly visual and audibly stunning experience.
Both intriguing and addictive, our interactive Tembos allow you to make surprisingly funky music simply by striking them with the durable neoprene paddles provided.
Alternatively you could go traditional and use your flip-flops!
Why Tembo? Well, the shape of the instruments reminded us of Elephant Trunks and thus became the inspiration for the name Tembo which means 'elephant' in Swahili.
Features
Played with paddles. Inclusive. 1-2 people. Surface fixed. Ground fixed.
Material
Stainless Steel. Neoprene paddles.

Safety Surfacing Required
No
---
Great job. Workmen were efficient and considerate. The children and parents really love the equipment.
K Coghlen (Assistant Headteacher)
Richmond Primary School
From start to finish, a first class team and product. We are delighted, the yard looks beautiful and our children are happier and fitter than ever before!
Alan Baker (Deputy Headteacher)
St Margaret's Primary School
The play equipment has provided the children with a valuable outside resource for free play at lunch & break times and has also improved behaviour.
We would be happy to recommend your company to others.
Eileen Denton (Headteacher)
Bligh Infants School
A very professional job, completed to time, to quality and to budget.
Simon Walmsley (Finance Manager)
Testbourne Community School
I should like to commend the quality of the equipment and the ease with which it was installed. The team who were responsible for the installation worked hard and were aware of how to behave on school premises and the health & safety requirements.
Margaret McCulloch (Headteacher)
St Paul's C of E Junior School
I would just like to take this opportunity to thank you and your team for all your help and assistance over the last 12 months.
I cannot recommend your company highly enough.
Sam Batten (Community Facilities Manager)
Caterham High School
Featured Products
---