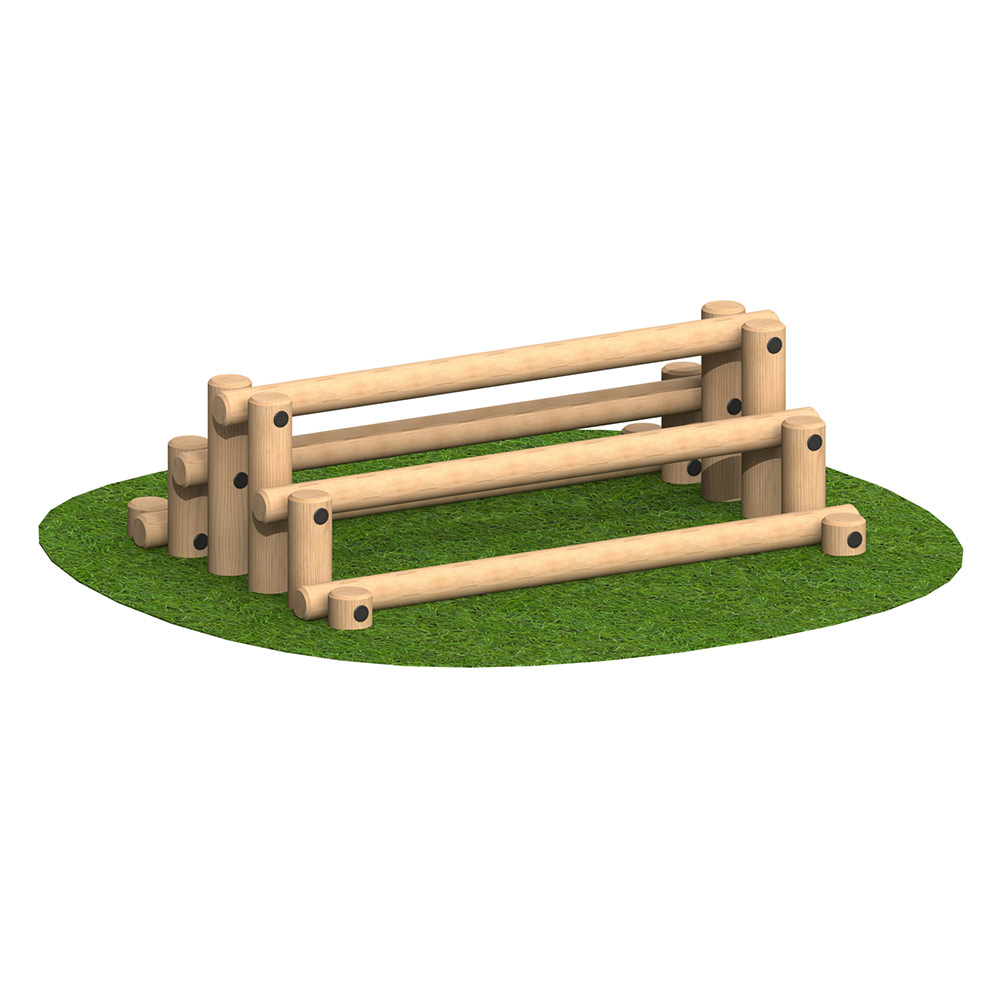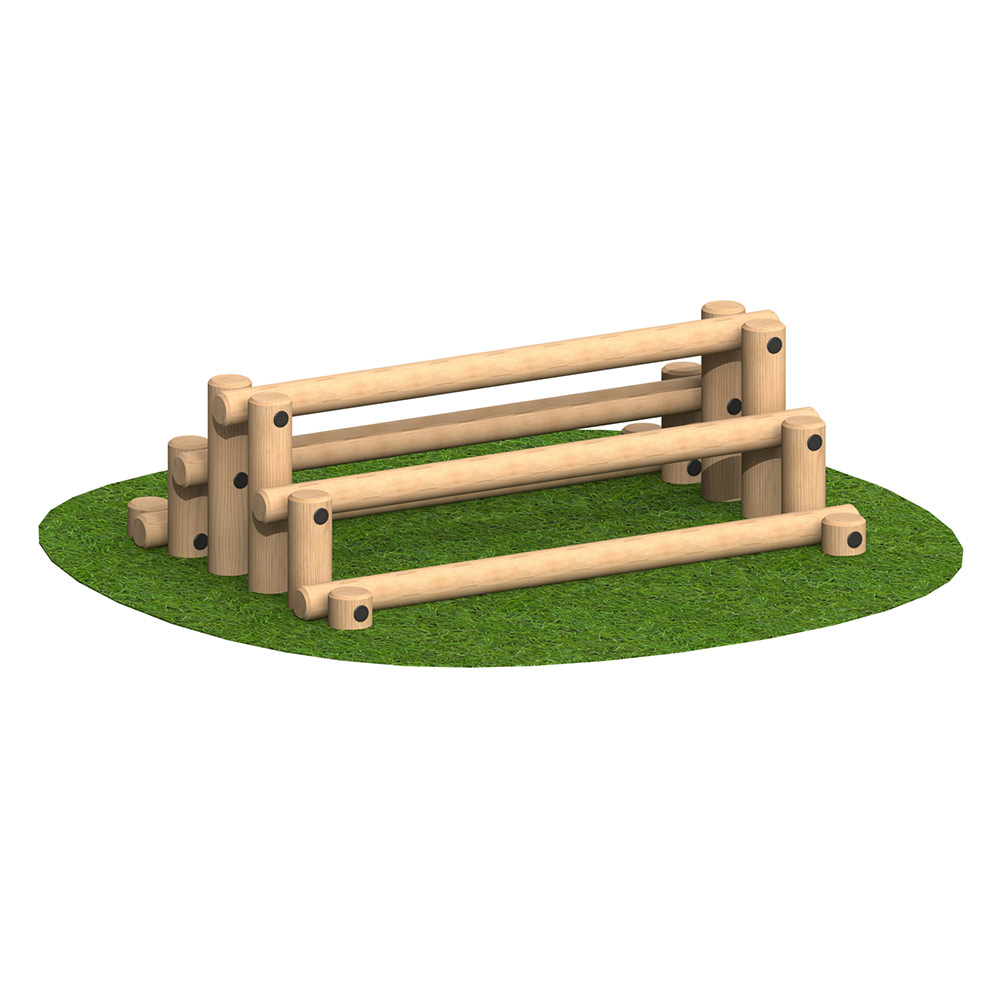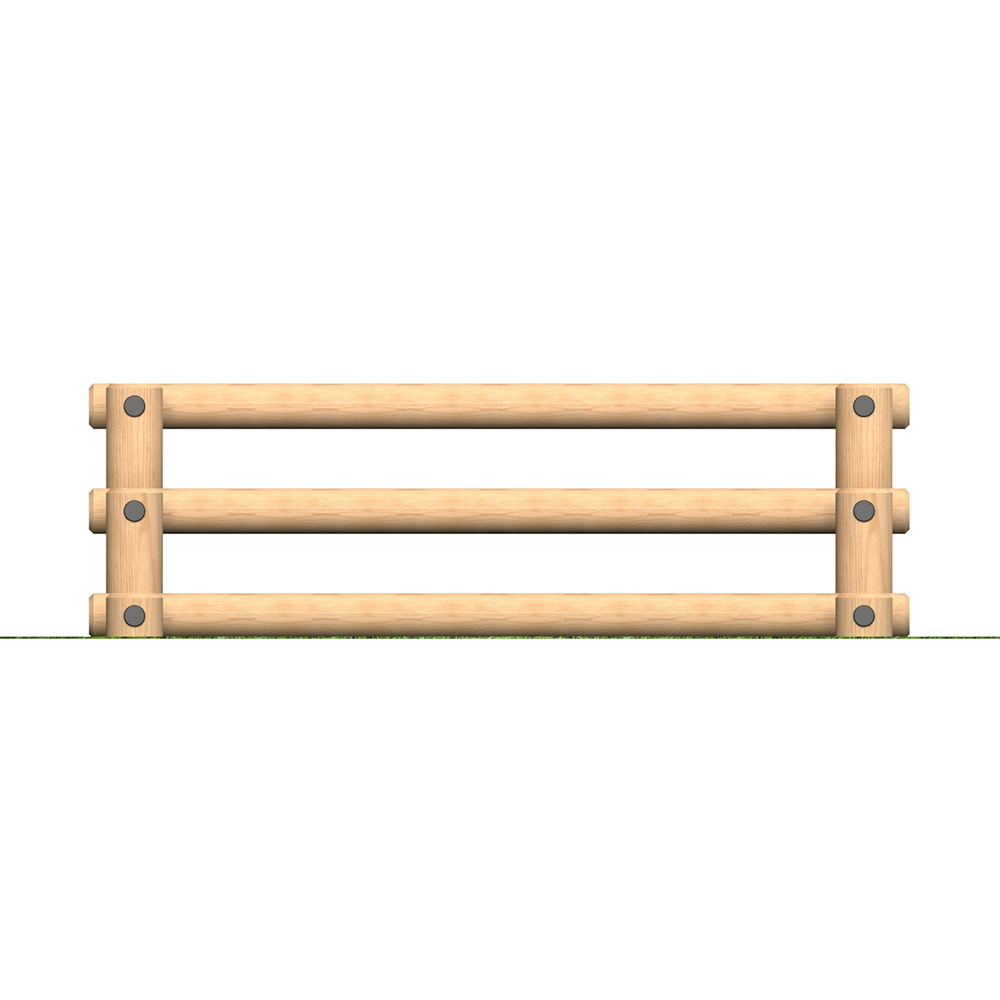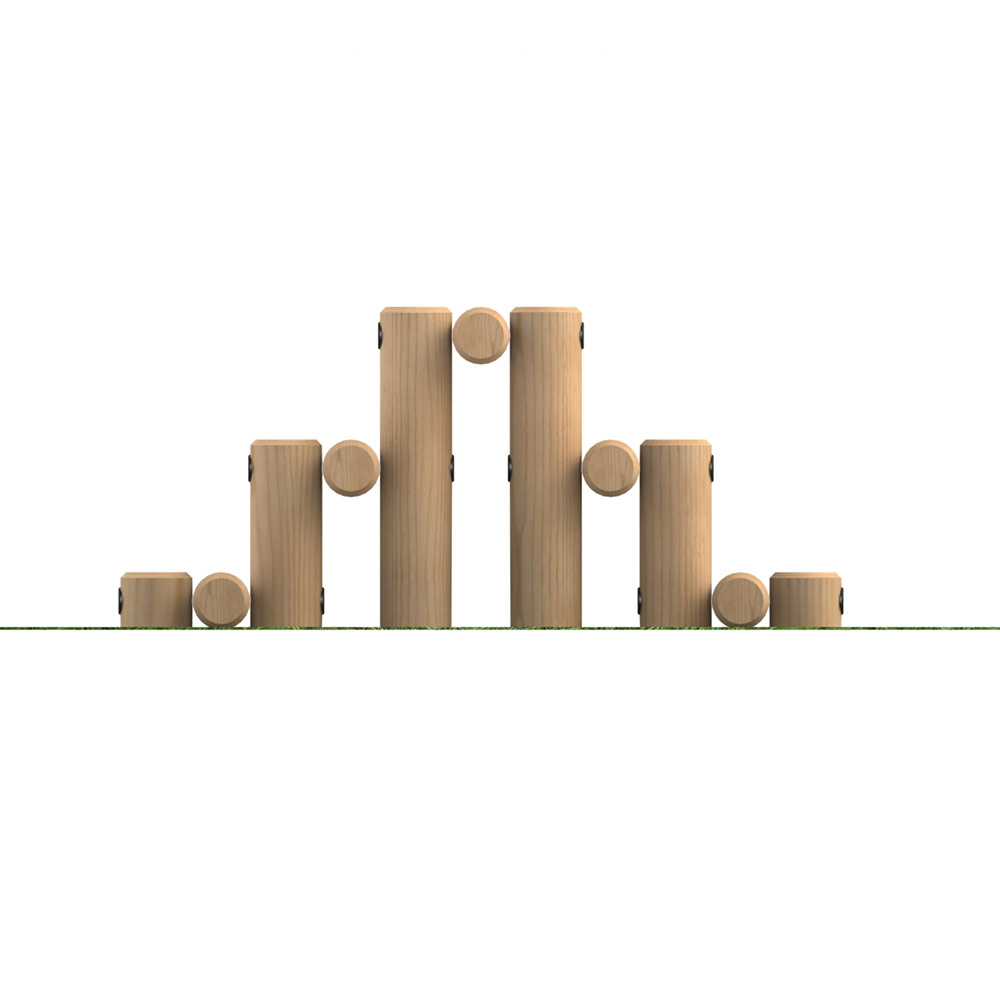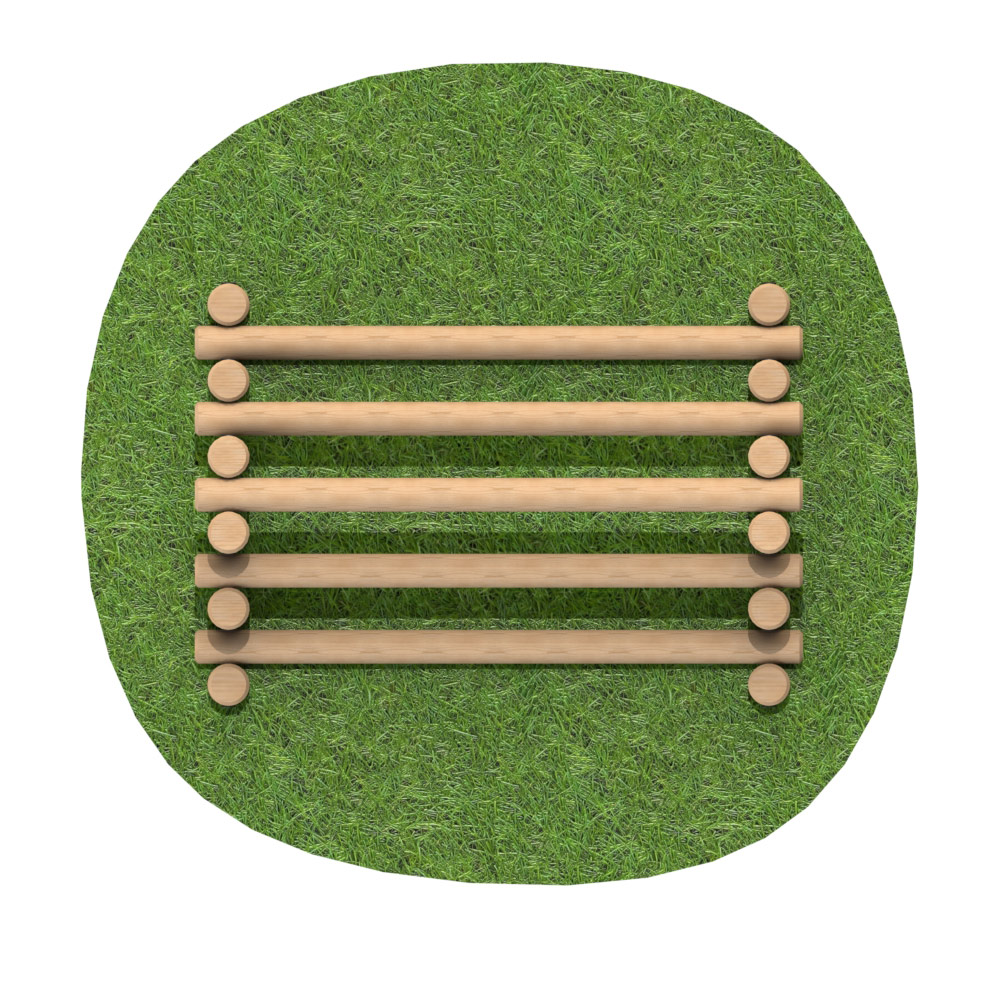 Description
When children engage in physical activity, their senses are engaged, growing awareness, and understanding. The trim-trails create an agility course that can be tailored to suit the age group, flooding the senses with a range of skills including balance, strength, climbing, stretching and co-ordination. They encourage inclusion and problem solving and are a good way to encourage exercise for those children who struggle to engage in team sports.
The sustainably sourced timber has been dried to reduce surface cracks and pressure treated with the leading wood preservative to give advanced protection against the threat of wood decay and insect attack. The chamfered, high quality, sanded timber equipment will provide use for many years to come.
All AMV Timber Activity & Fitness Trail equipment is made from sustainably sourced timber and available in two grades of high-quality timber with respective warranties of 10 or 15 years.
Steel feet available as optional extra
MATERIAL FINISH
Sanded and Splinter Free Pressure Treated with TANALISED E 8000 wood preservative
SAFETY SURFACING
Not required
FREE FALL HEIGHT
560mm
WARRANTY
10 year timber warranty
- Standard pine option (10 year in-ground guarantee)
- Sustainably sourced FSC certified softwood
15 year radiata warranty
- Radiata pine option (15 year in-ground guarantee)
- Produced from sustainably sourced Radiata Pine
SPECIFICATION
Conforms to BS/EN 1176 and BS/EN 16630
---
Great job. Workmen were efficient and considerate. The children and parents really love the equipment.
K Coghlen (Assistant Headteacher)
Richmond Primary School
From start to finish, a first class team and product. We are delighted, the yard looks beautiful and our children are happier and fitter than ever before!
Alan Baker (Deputy Headteacher)
St Margaret's Primary School
The play equipment has provided the children with a valuable outside resource for free play at lunch & break times and has also improved behaviour.
We would be happy to recommend your company to others.
Eileen Denton (Headteacher)
Bligh Infants School
A very professional job, completed to time, to quality and to budget.
Simon Walmsley (Finance Manager)
Testbourne Community School
I should like to commend the quality of the equipment and the ease with which it was installed. The team who were responsible for the installation worked hard and were aware of how to behave on school premises and the health & safety requirements.
Margaret McCulloch (Headteacher)
St Paul's C of E Junior School
I would just like to take this opportunity to thank you and your team for all your help and assistance over the last 12 months.
I cannot recommend your company highly enough.
Sam Batten (Community Facilities Manager)
Caterham High School
---