COVID 19 BUSINESS UPDATE - We are still open for business as usual, our team are working remotely and would welcome your call or enquiry, so please get in touch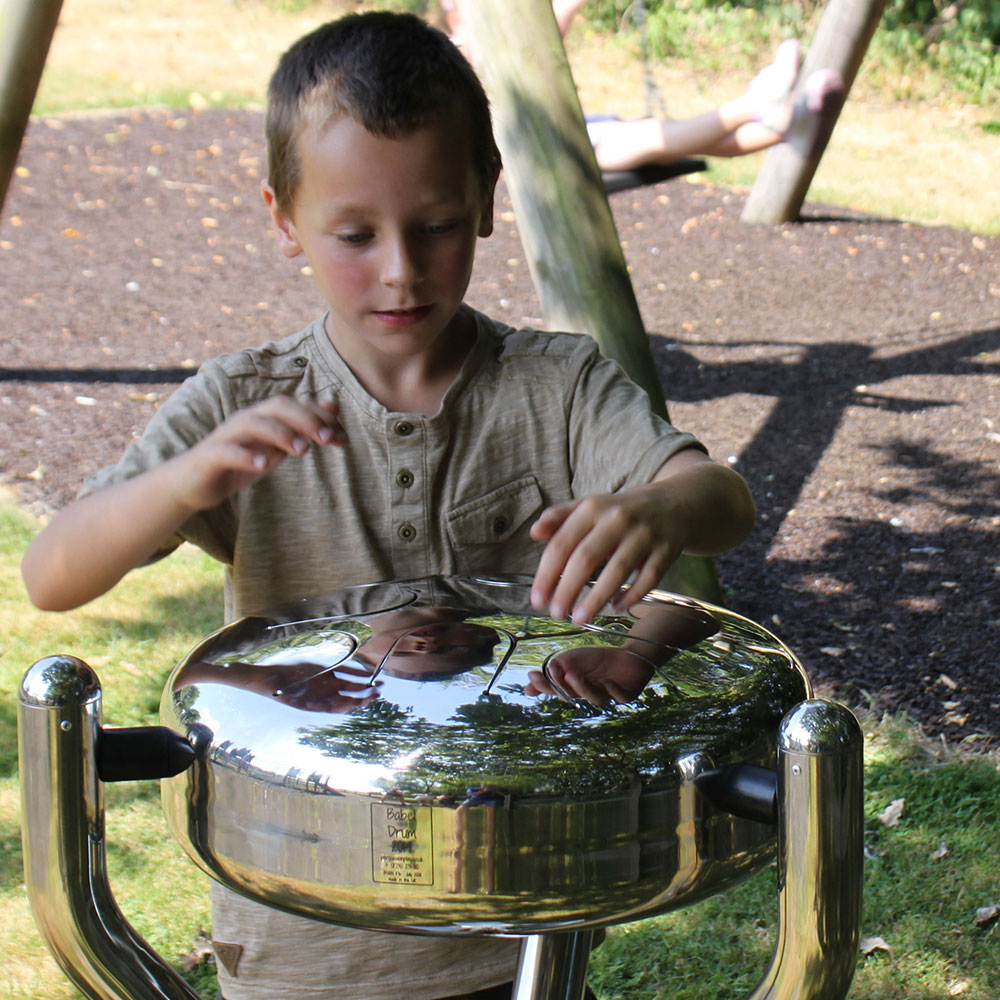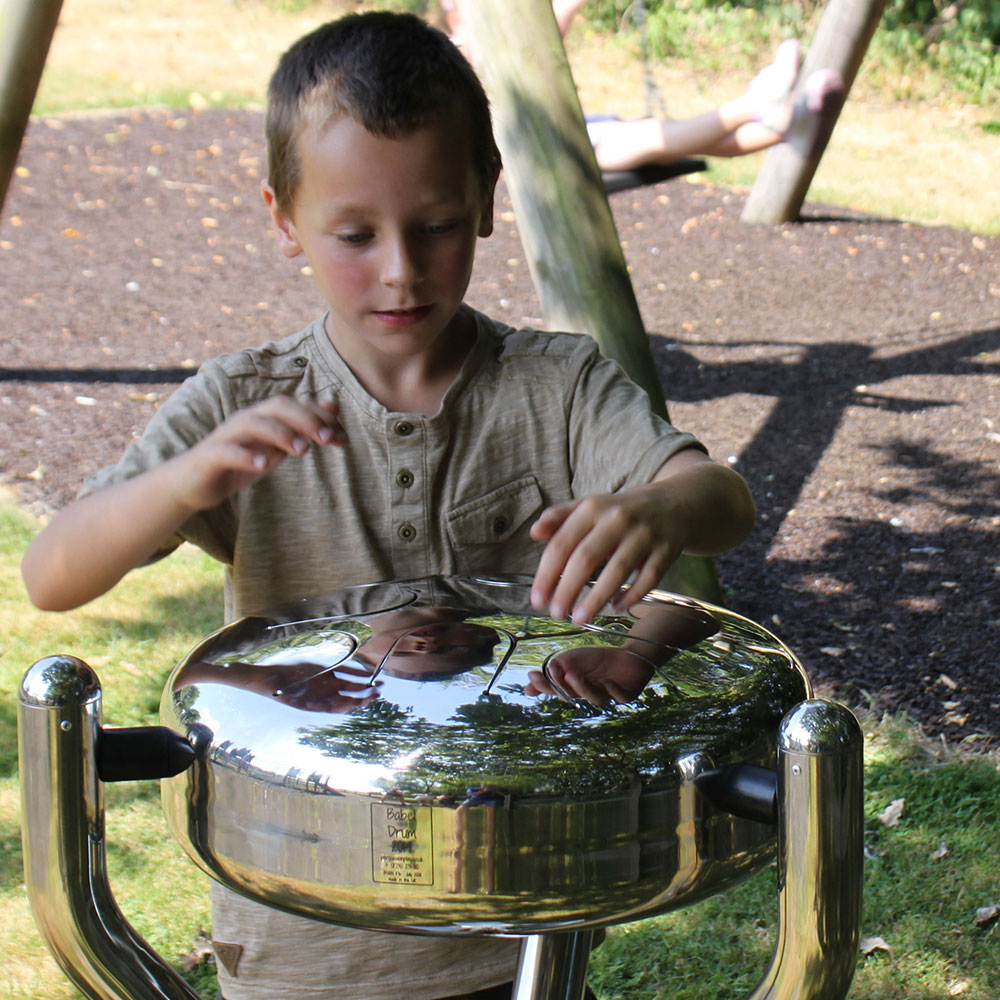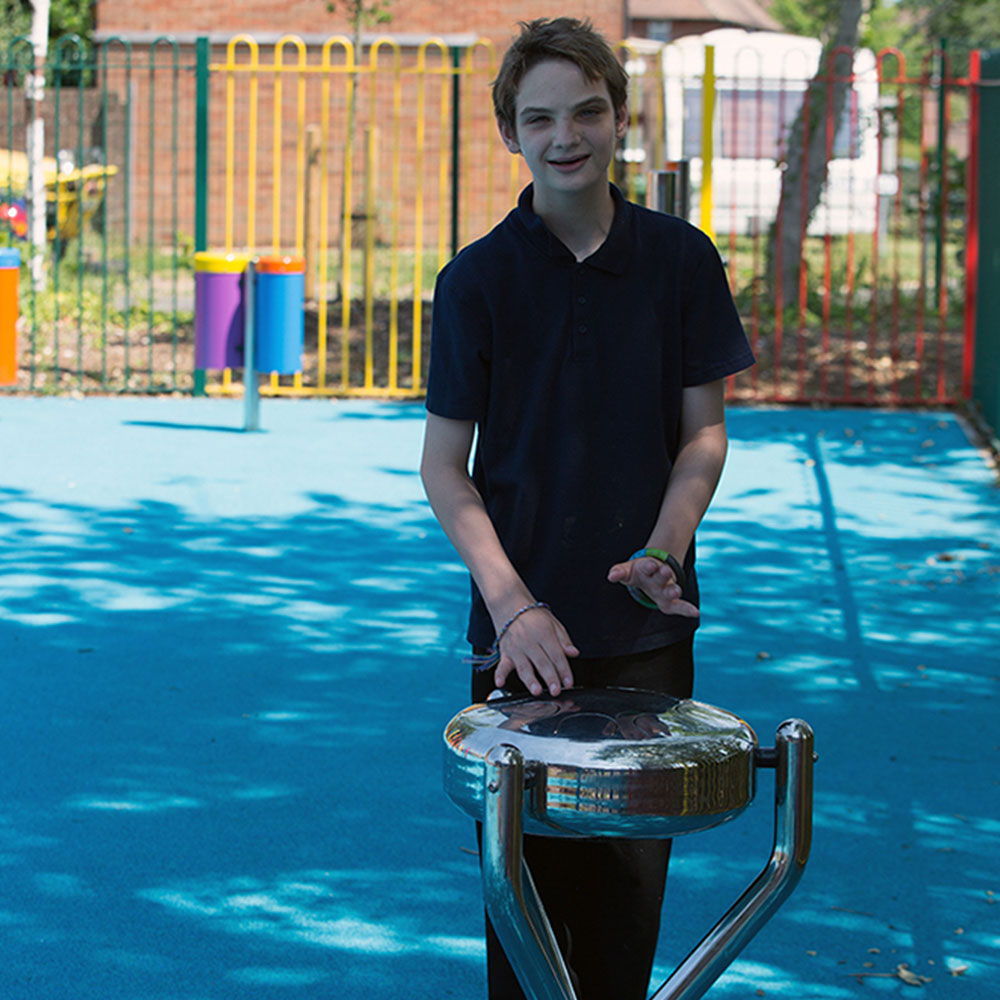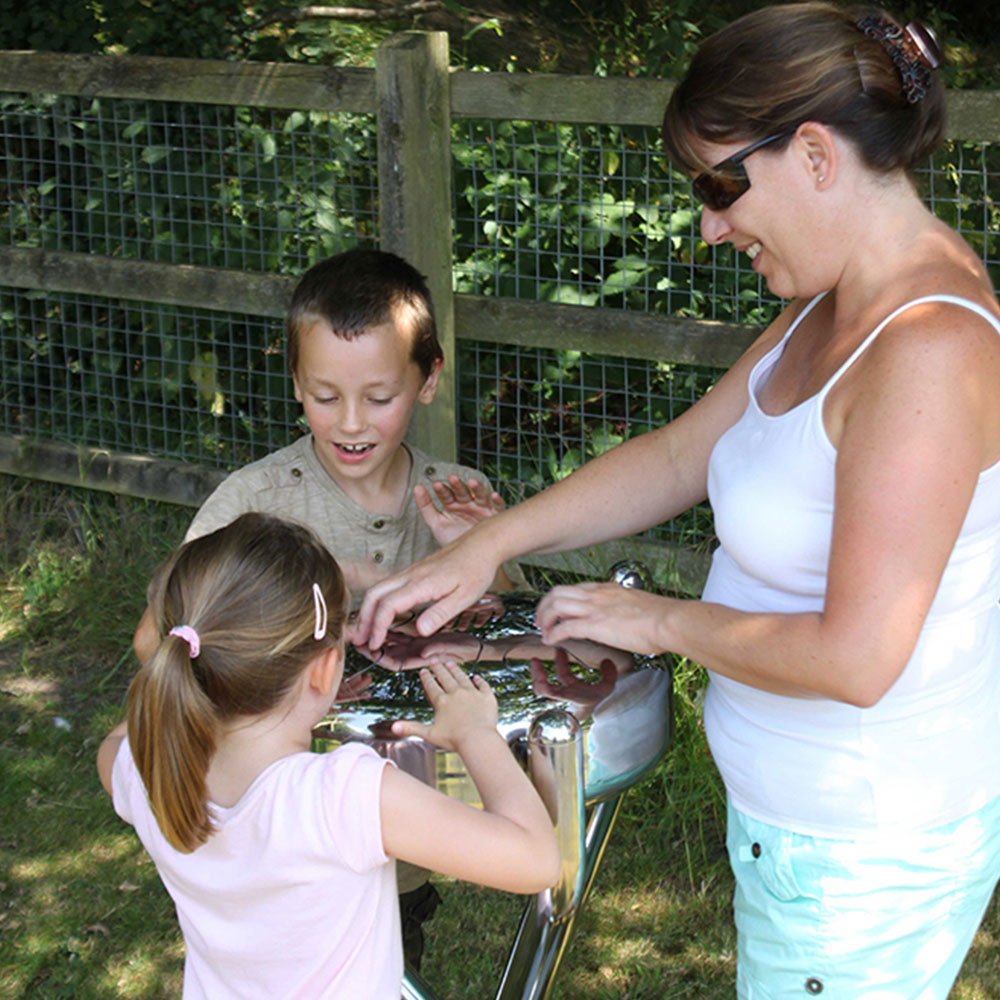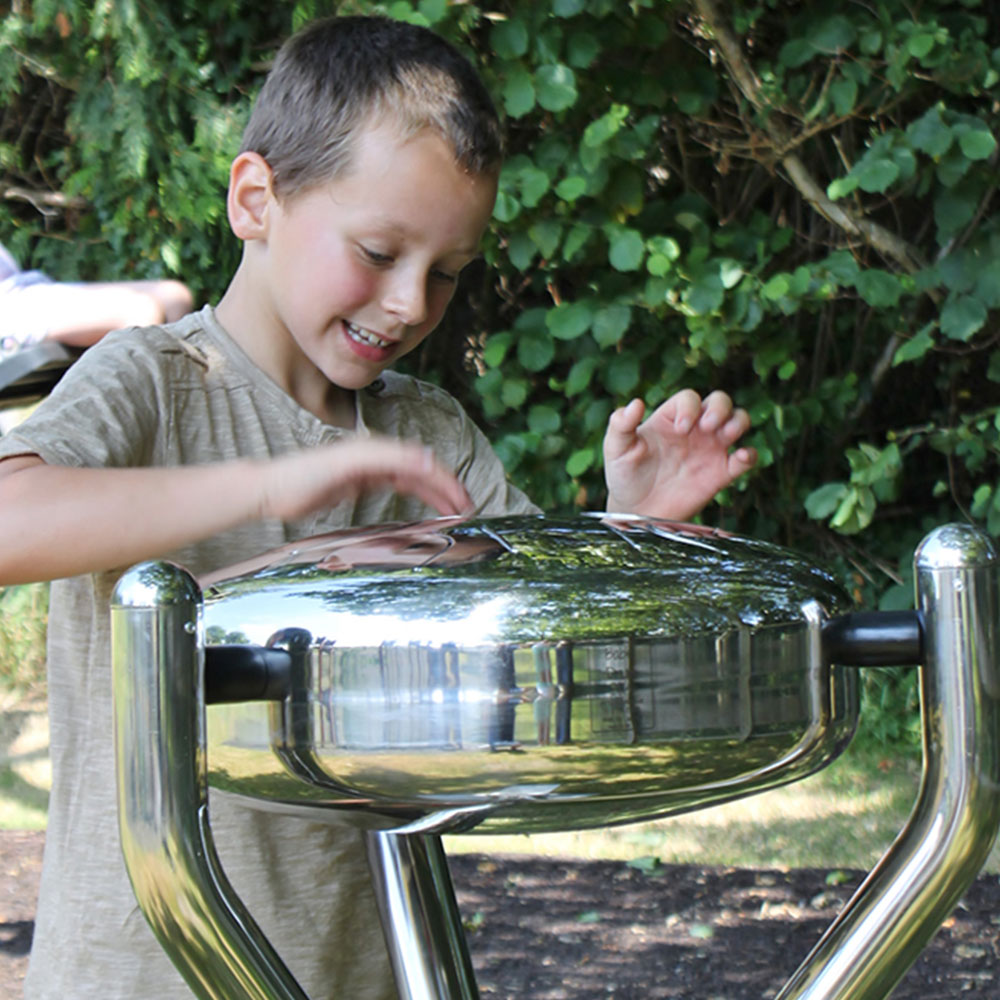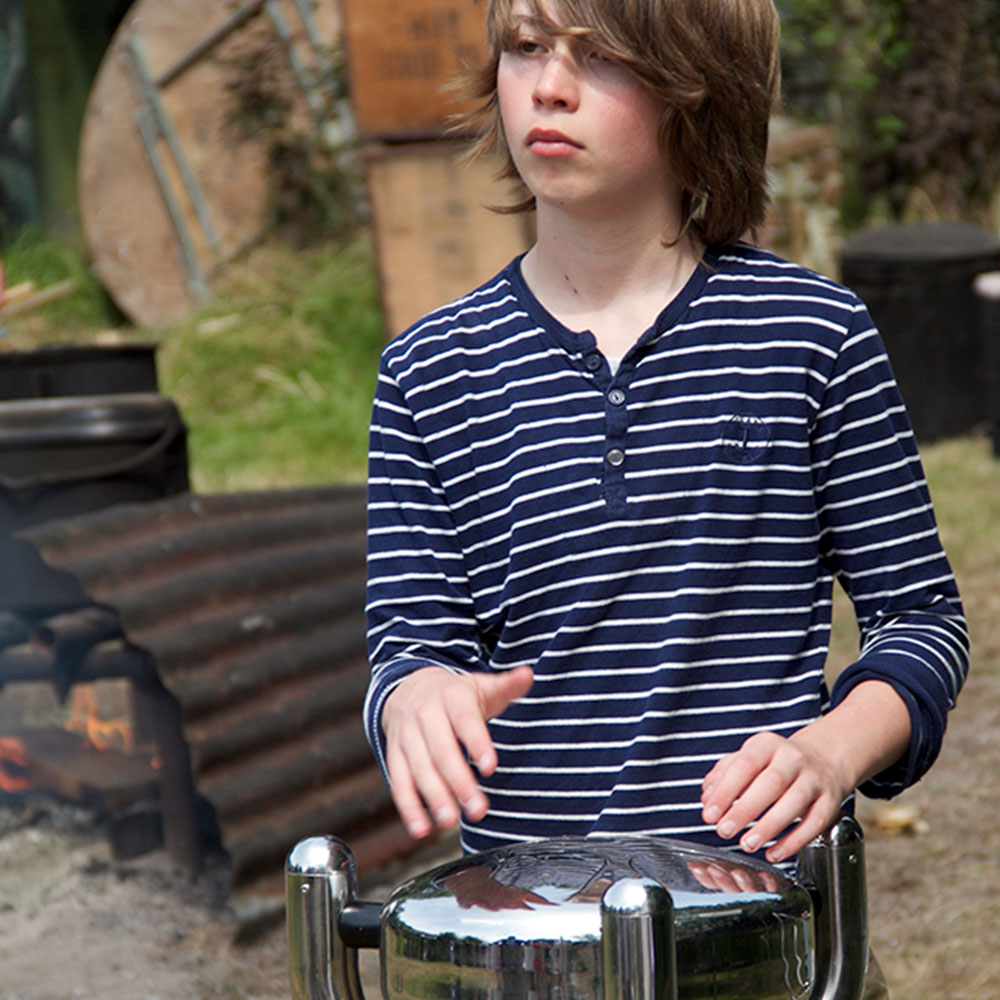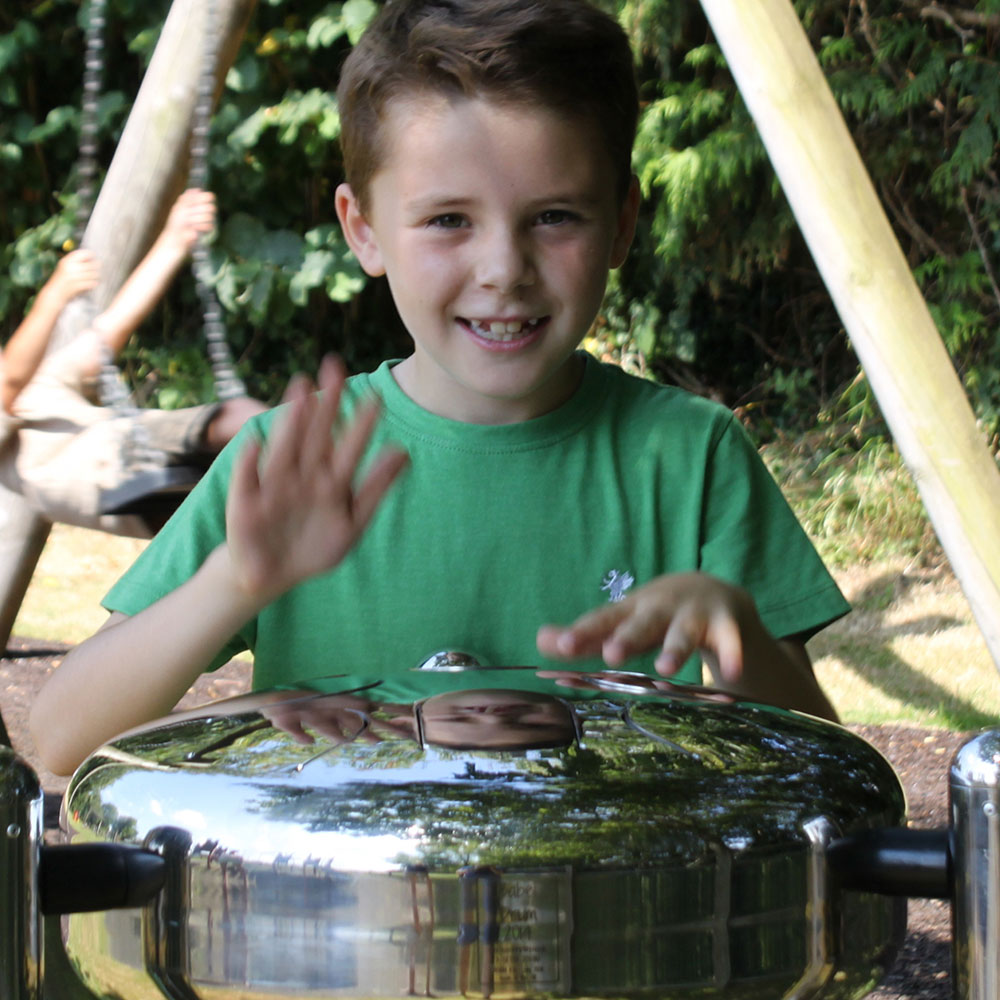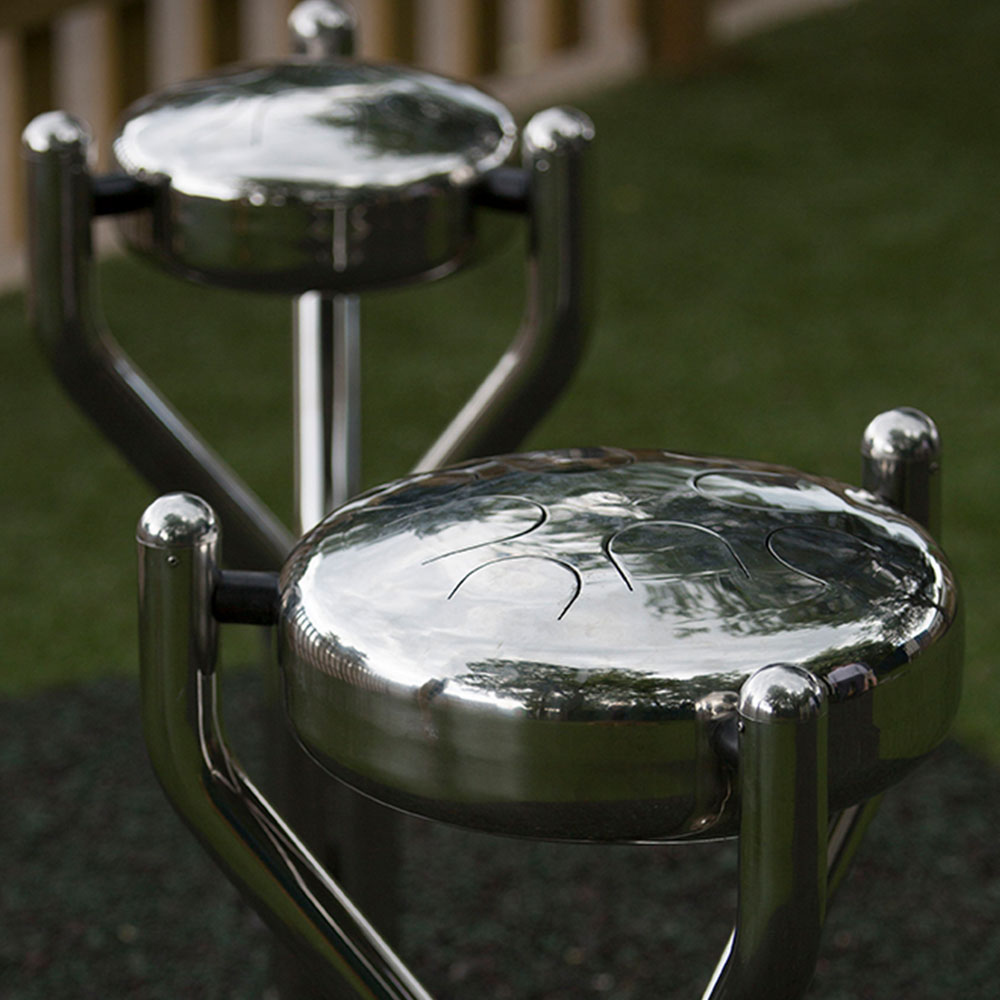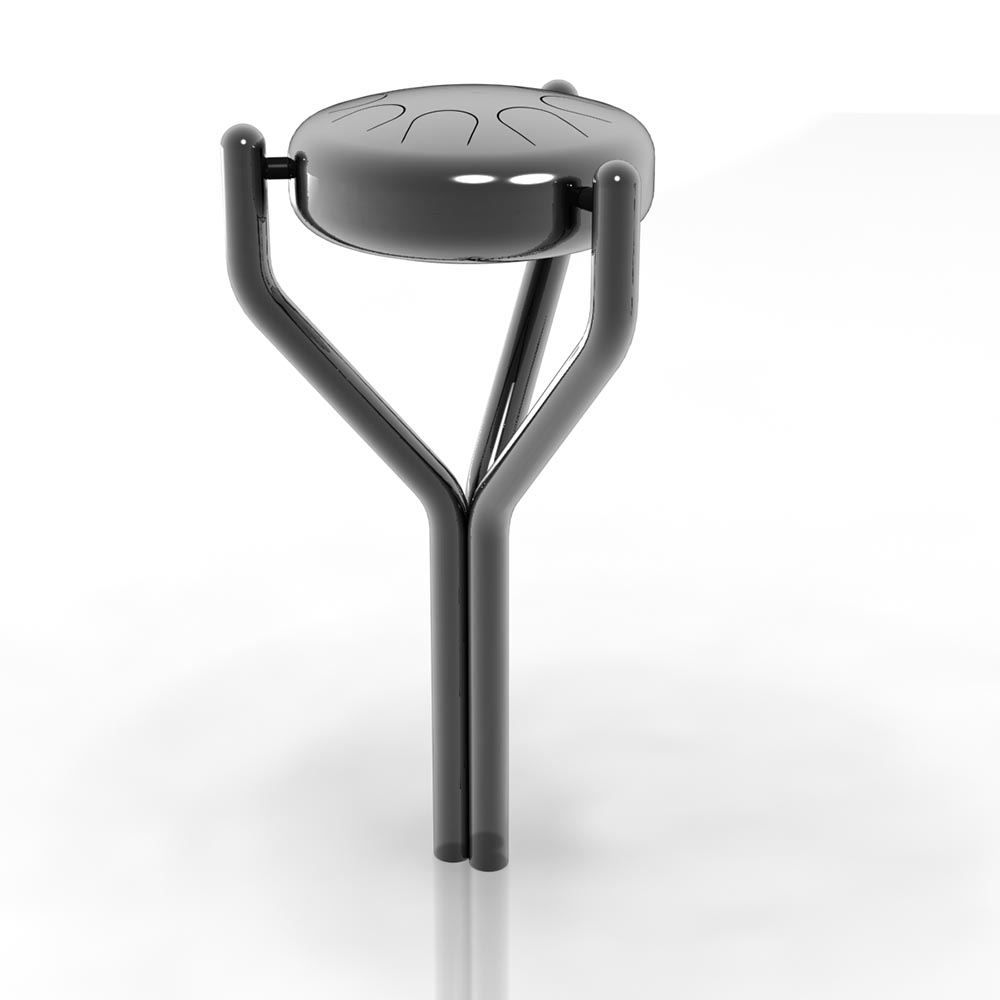 Playing the Babel Drum is a wonderful unique hand drumming experience. Manufactured from stainless steel, Babel Drums are a part of the family of percussion instruments that consists of Hand pans, Hank, Tank and Tongue Drums. This large stainless steel tongue drum can create beautiful melodies with remarkably long sustain. This is our larger and more popular version and has an eight-note layout in G-Major - the sound is amazing. Securely mounted onto a frame, these beautiful drums are designed for permanent outdoor installation. Babel drums should be played with the hands, preferably by striking with the fingers. However, in some locations such as elderly care homes or special needs environments, players could find it more difficult to produce a clear sound with just their fingers and so mallets can be purchased to combat this if required. No previous drumming experience is required to play a Babel Drum and both children and adults will enjoy improvising with the mesmerizing sounds they produce. The mellow tones are never brassy or too loud - perfect for musical exploration in the fresh air.
Features
Played with hands. Inclusive. 1-2 people. Surface fixed. Ground fixed. HD options available on drums. Custom Colour Surcharge.
Safety Surfacing Required
No
---
Great job. Workmen were efficient and considerate. The children and parents really love the equipment.
K Coghlen (Assistant Headteacher)
Richmond Primary School
From start to finish, a first class team and product. We are delighted, the yard looks beautiful and our children are happier and fitter than ever before!
Alan Baker (Deputy Headteacher)
St Margaret's Primary School
The play equipment has provided the children with a valuable outside resource for free play at lunch & break times and has also improved behaviour.
We would be happy to recommend your company to others.
Eileen Denton (Headteacher)
Bligh Infants School
A very professional job, completed to time, to quality and to budget.
Simon Walmsley (Finance Manager)
Testbourne Community School
I should like to commend the quality of the equipment and the ease with which it was installed. The team who were responsible for the installation worked hard and were aware of how to behave on school premises and the health & safety requirements.
Margaret McCulloch (Headteacher)
St Paul's C of E Junior School
I would just like to take this opportunity to thank you and your team for all your help and assistance over the last 12 months.
I cannot recommend your company highly enough.
Sam Batten (Community Facilities Manager)
Caterham High School
Featured Products
---