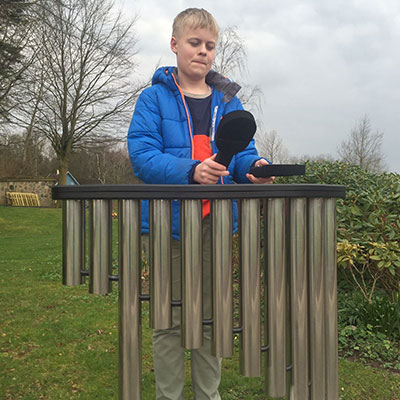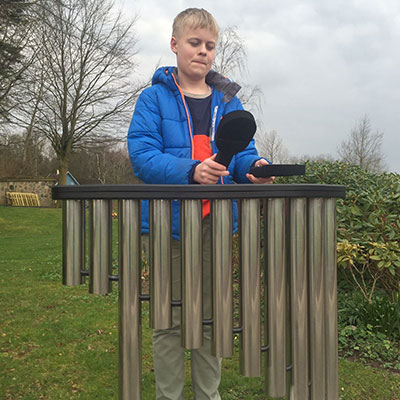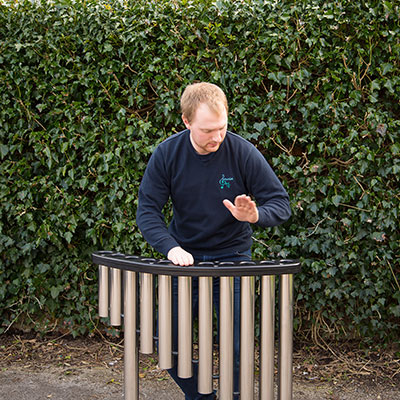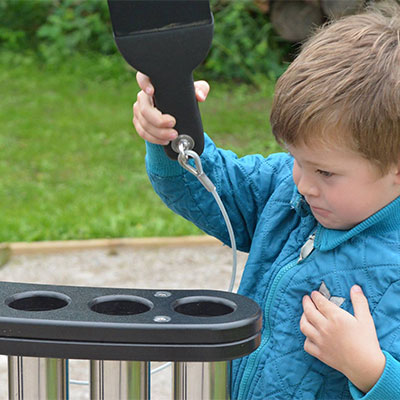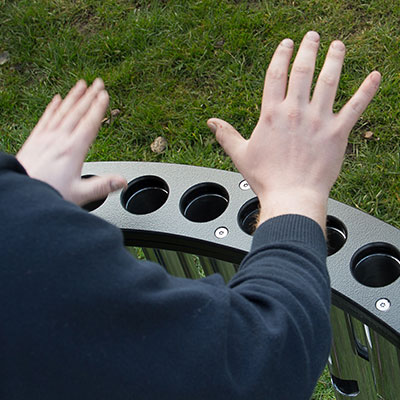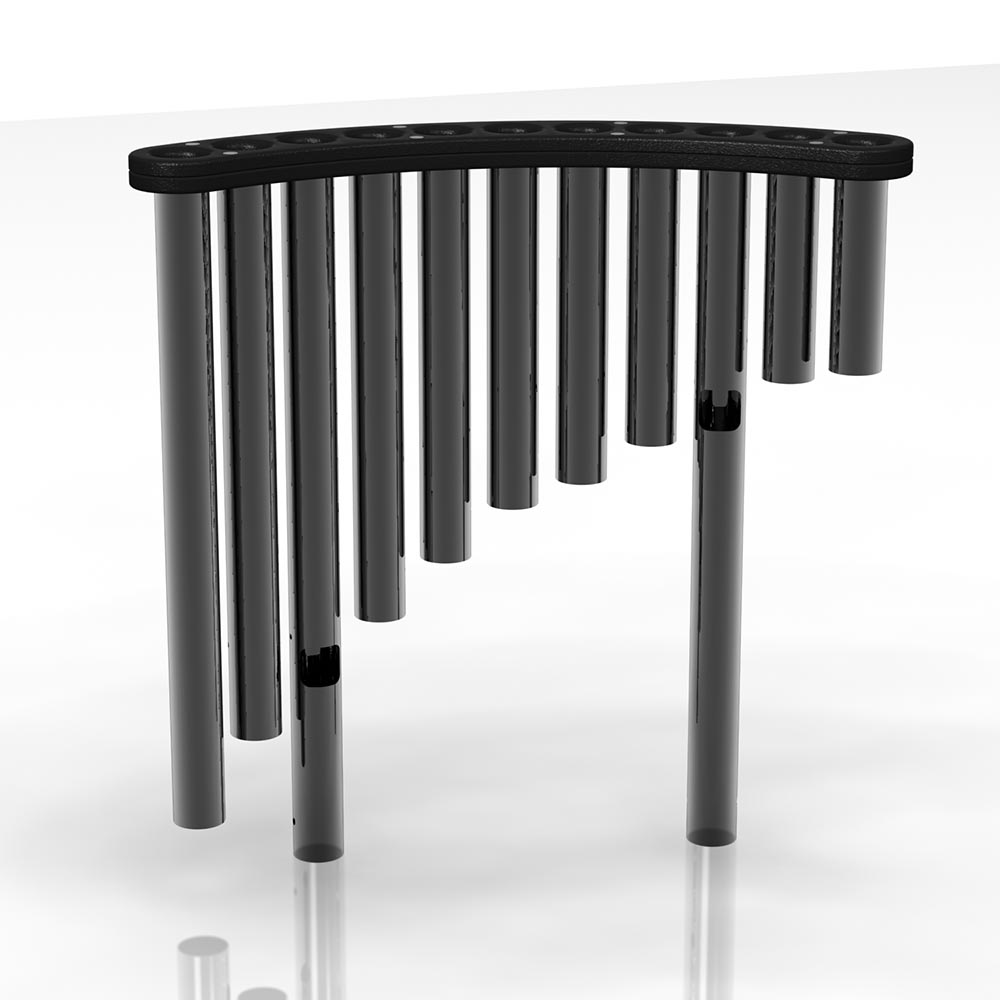 Description
The Handpipes are a plosive aerophone designed to be played with just your hands (hence the name) to deliver a wonderfully funky sound with a lot of soul. Easy to play, you'll master them in no time at all with just a little practice. The diatonic tuning allows the musically motivated to play hundreds of tunes, be creative and improvise to their heart's content. The pipes are arranged diatonically and set in a high-density polyethylene (HDPE) mounting. There are no beaters or mallets as you need nothing but your own hands to play, however you may purchase a pair of our neoprene paddles if you would prefer. Play that funky music - a very entertaining and rewarding musical adventure awaits!
---
Great job. Workmen were efficient and considerate. The children and parents really love the equipment.
K Coghlen (Assistant Headteacher)
Richmond Primary School
From start to finish, a first class team and product. We are delighted, the yard looks beautiful and our children are happier and fitter than ever before!
Alan Baker (Deputy Headteacher)
St Margaret's Primary School
The play equipment has provided the children with a valuable outside resource for free play at lunch & break times and has also improved behaviour.
We would be happy to recommend your company to others.
Eileen Denton (Headteacher)
Bligh Infants School
A very professional job, completed to time, to quality and to budget.
Simon Walmsley (Finance Manager)
Testbourne Community School
I should like to commend the quality of the equipment and the ease with which it was installed. The team who were responsible for the installation worked hard and were aware of how to behave on school premises and the health & safety requirements.
Margaret McCulloch (Headteacher)
St Paul's C of E Junior School
I would just like to take this opportunity to thank you and your team for all your help and assistance over the last 12 months.
I cannot recommend your company highly enough.
Sam Batten (Community Facilities Manager)
Caterham High School
---