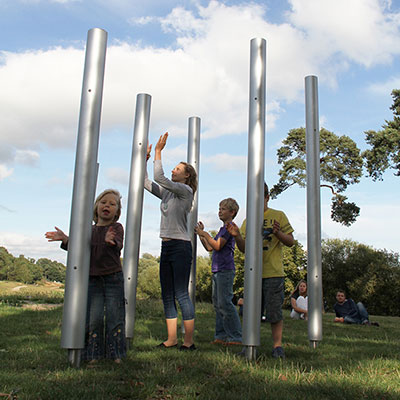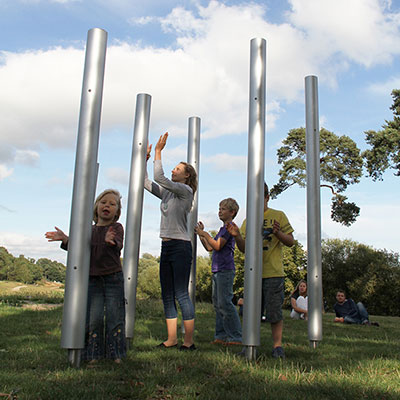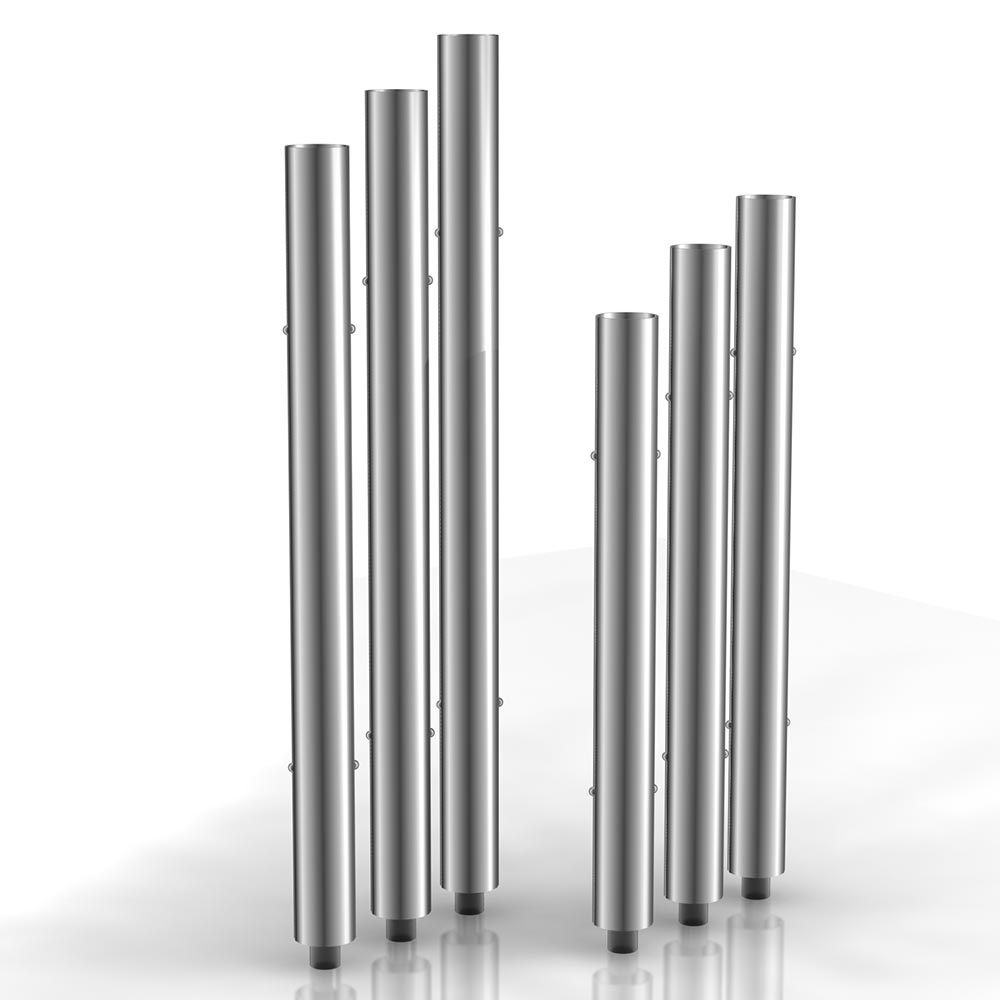 Description
With the largest standing over 2.5m in height, our Emperor Chimes really are the daddy of all chimes - large in sound and size! As a full set of six they offer a complete C-Major Pentatonic octave C3-C4. Striking the chime with your hands just about anywhere along the tube produces a deep, resonant, powerful tone that you not only hear, but can feel as well. The harder you strike, the more it will vibrate, creating a louder sound with such resonance you can actually feel the vibration through your entire body. It is an amazing experience and you really do feel like you have been bathed in sound!
---
Great job. Workmen were efficient and considerate. The children and parents really love the equipment.
K Coghlen (Assistant Headteacher)
Richmond Primary School
From start to finish, a first class team and product. We are delighted, the yard looks beautiful and our children are happier and fitter than ever before!
Alan Baker (Deputy Headteacher)
St Margaret's Primary School
The play equipment has provided the children with a valuable outside resource for free play at lunch & break times and has also improved behaviour.
We would be happy to recommend your company to others.
Eileen Denton (Headteacher)
Bligh Infants School
A very professional job, completed to time, to quality and to budget.
Simon Walmsley (Finance Manager)
Testbourne Community School
I should like to commend the quality of the equipment and the ease with which it was installed. The team who were responsible for the installation worked hard and were aware of how to behave on school premises and the health & safety requirements.
Margaret McCulloch (Headteacher)
St Paul's C of E Junior School
I would just like to take this opportunity to thank you and your team for all your help and assistance over the last 12 months.
I cannot recommend your company highly enough.
Sam Batten (Community Facilities Manager)
Caterham High School
---