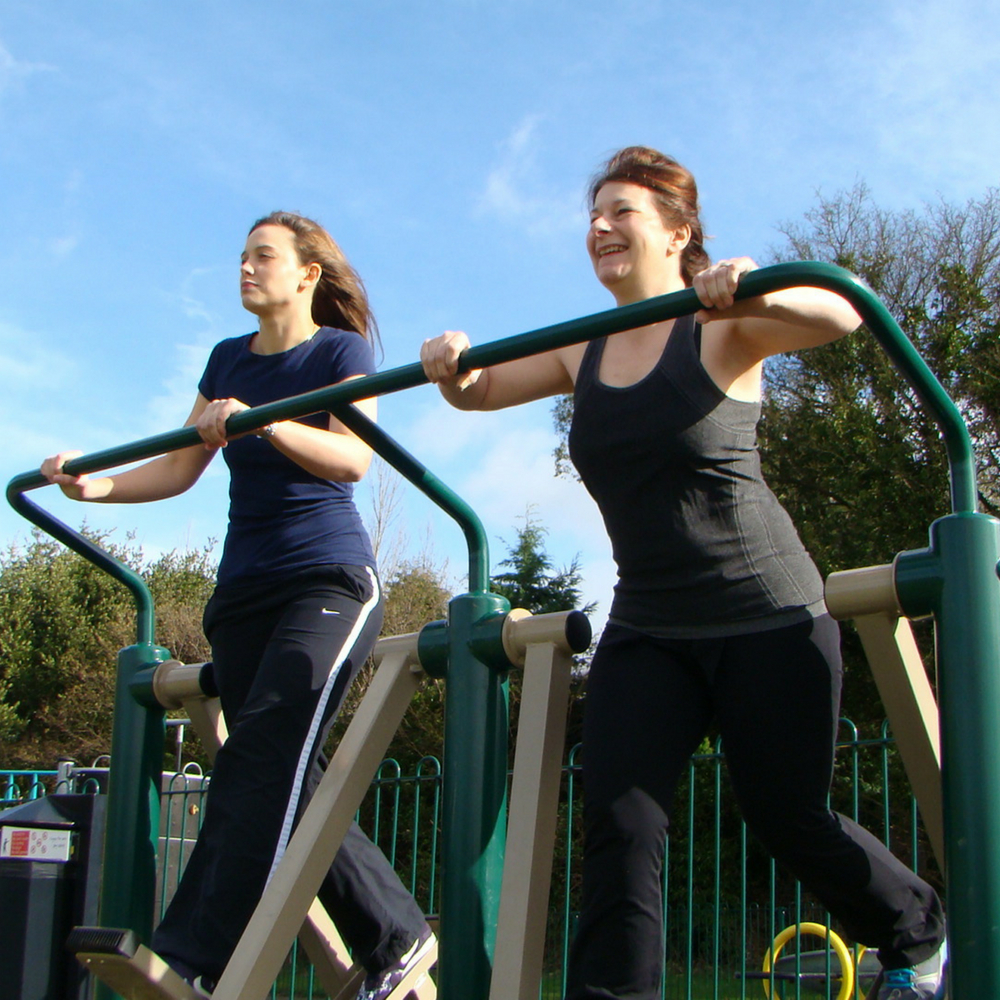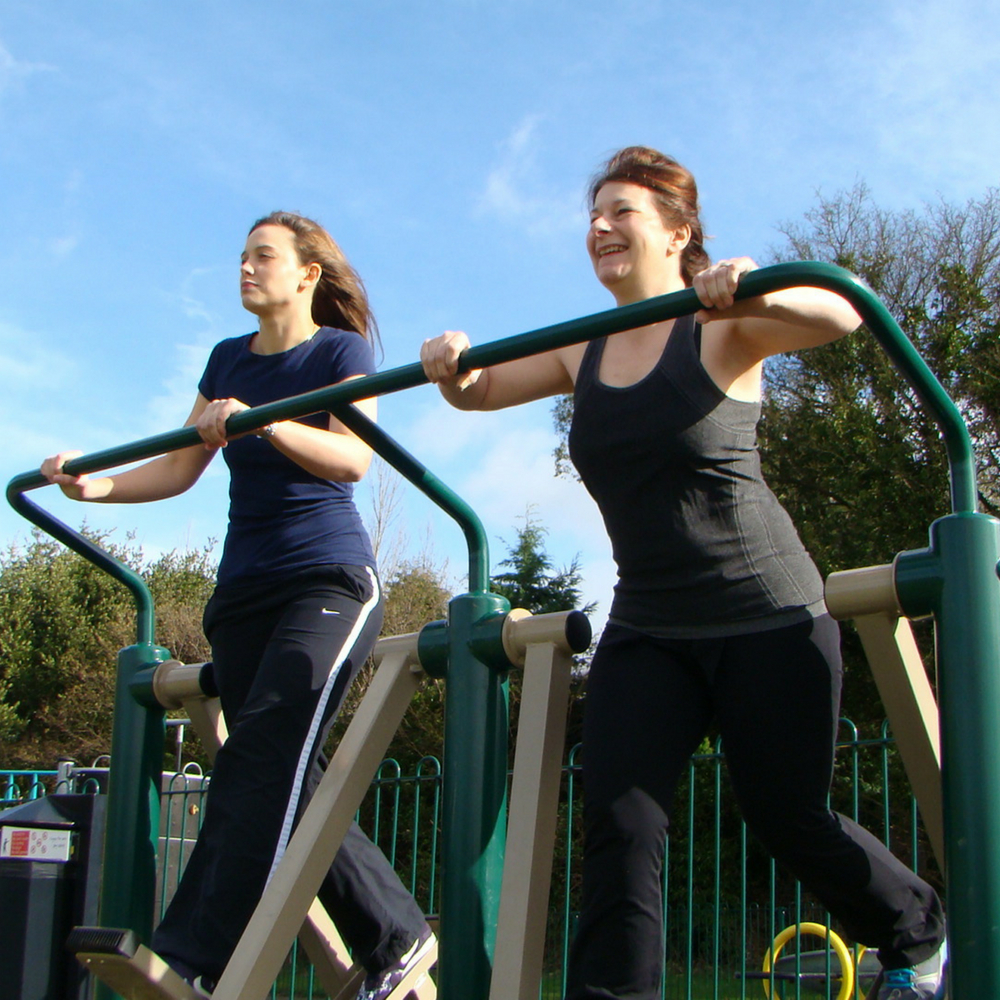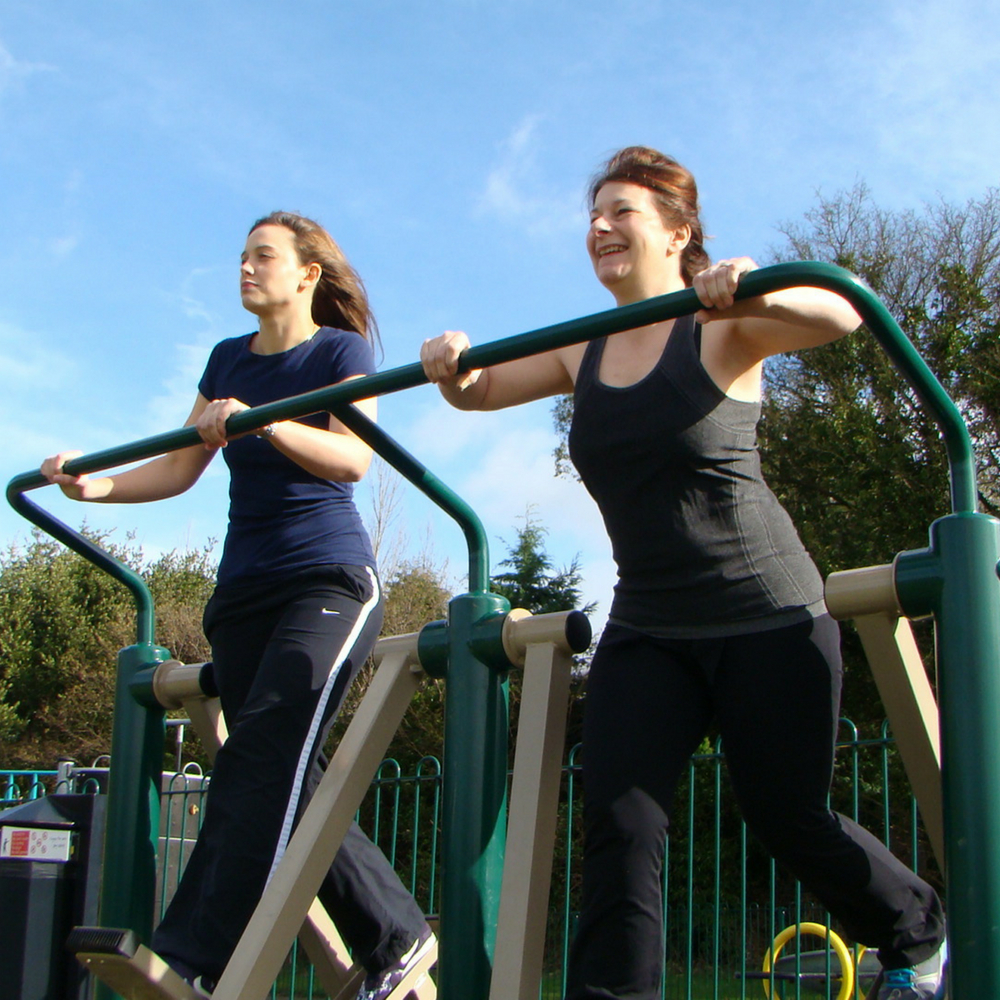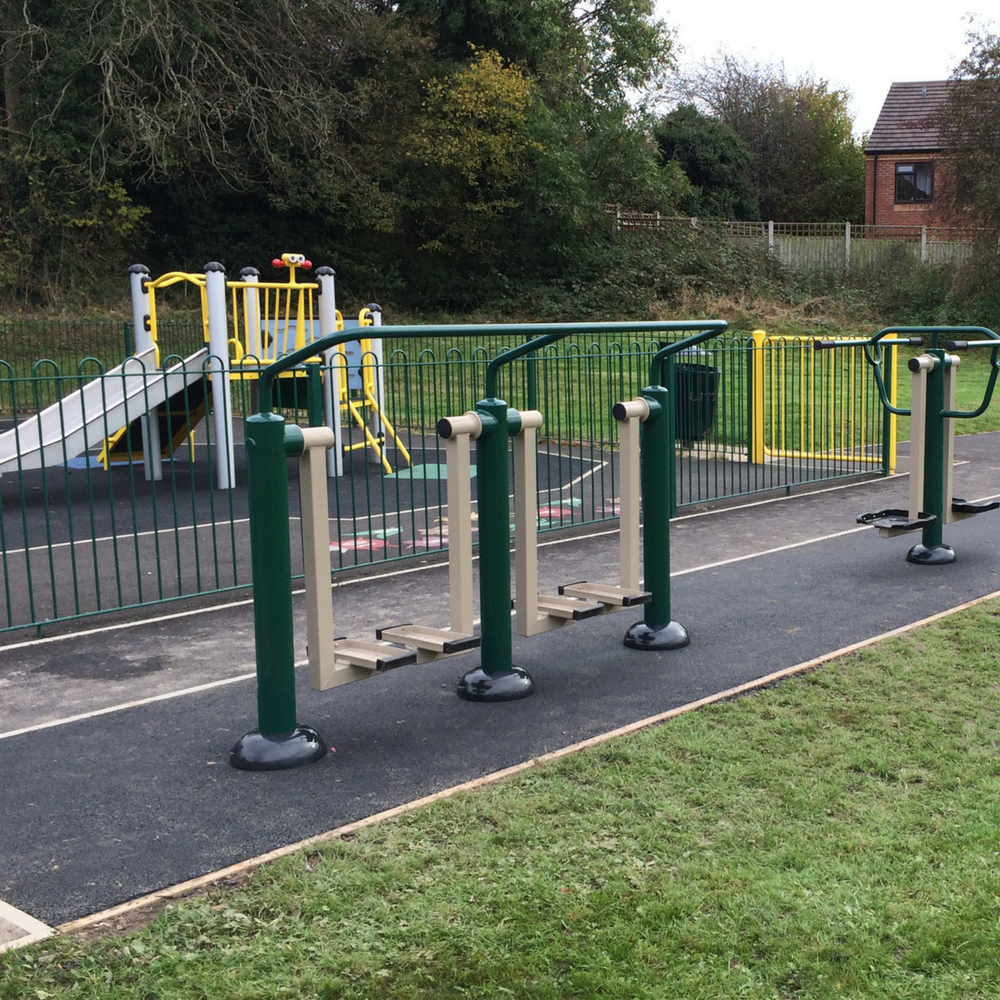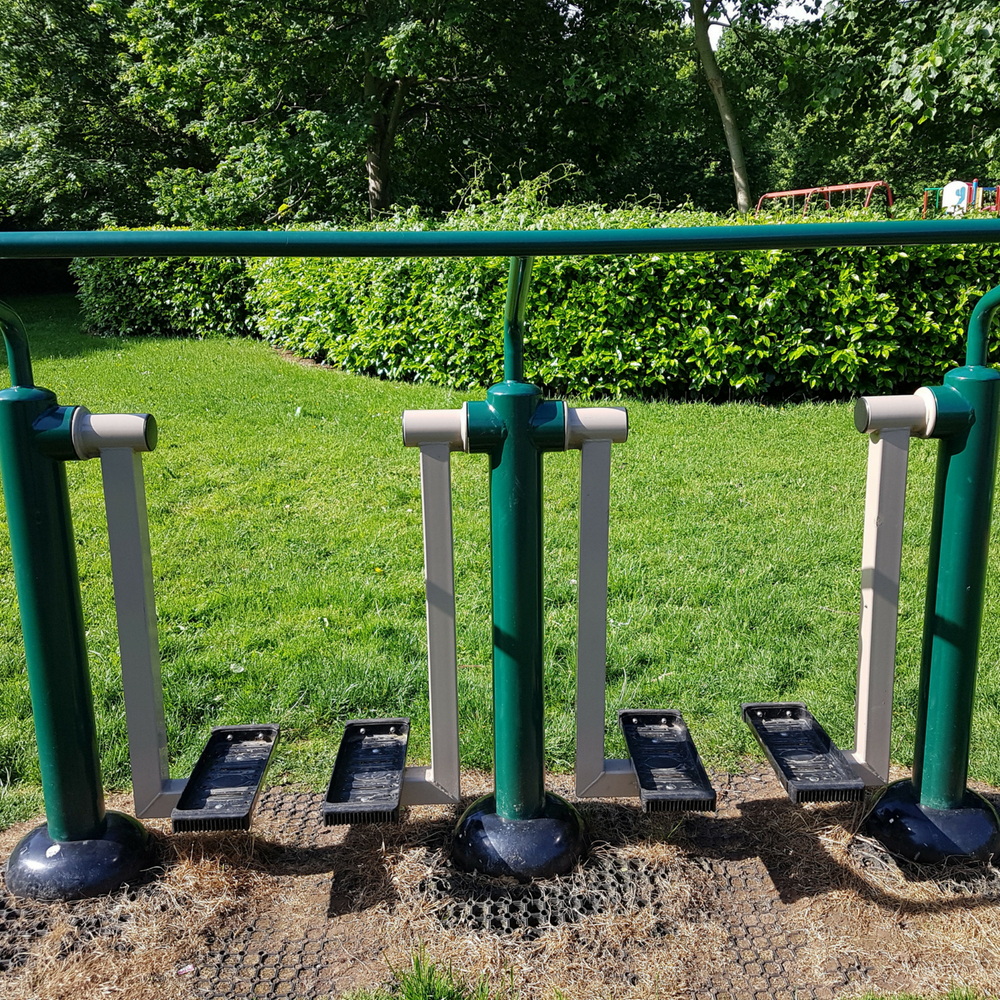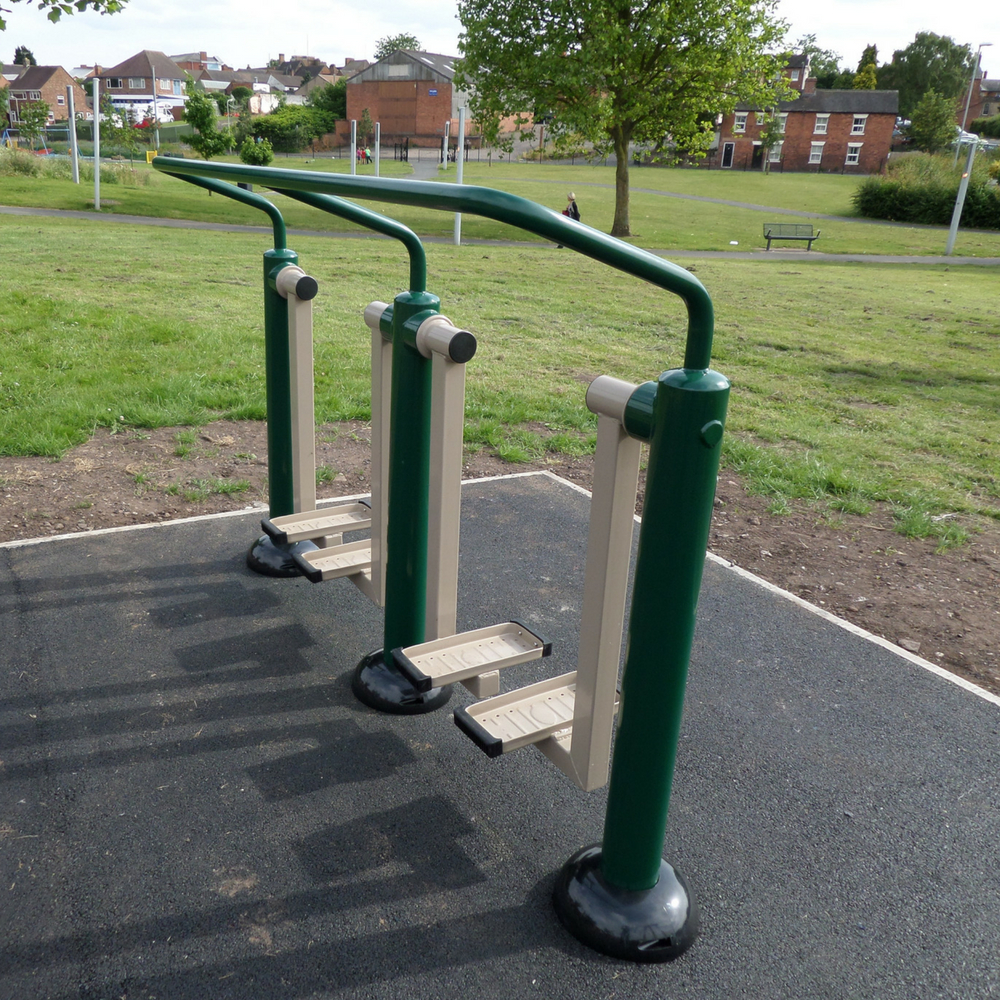 Description
The Double Health Walker is a great piece of equipment that provides a great cardiovascular workout. The motion allows for flexibility in the hip joints therefore improving mobility. The Double Health Walker provides an intense cardiovascular workout and is possibly one of the best machines for burning calories. The workout is intense but the strain on the body is not. Though it mimics the action of walking it does not come with the same painful impact that walking for long periods of time on hard ground does. This means that it is great for all ages. It also provides a great workout for the leg muscles including the gluteals, quadriceps, hamstrings and calf muscles. Probably the most popular piece of equipment which is used by all ages. Great for increased mobility in the hips whilst providing a good cardiovascular workout. Removing the stress taken by knee and ankle joints during running or walking. Can be used by two people at the same time.
PLEASE NOTE: Colours for outdoor gym equipment has now changed from green and beige to green and anthracite grey.
---
Great job. Workmen were efficient and considerate. The children and parents really love the equipment.
K Coghlen (Assistant Headteacher)
Richmond Primary School
From start to finish, a first class team and product. We are delighted, the yard looks beautiful and our children are happier and fitter than ever before!
Alan Baker (Deputy Headteacher)
St Margaret's Primary School
The play equipment has provided the children with a valuable outside resource for free play at lunch & break times and has also improved behaviour.
We would be happy to recommend your company to others.
Eileen Denton (Headteacher)
Bligh Infants School
A very professional job, completed to time, to quality and to budget.
Simon Walmsley (Finance Manager)
Testbourne Community School
I should like to commend the quality of the equipment and the ease with which it was installed. The team who were responsible for the installation worked hard and were aware of how to behave on school premises and the health & safety requirements.
Margaret McCulloch (Headteacher)
St Paul's C of E Junior School
I would just like to take this opportunity to thank you and your team for all your help and assistance over the last 12 months.
I cannot recommend your company highly enough.
Sam Batten (Community Facilities Manager)
Caterham High School
---