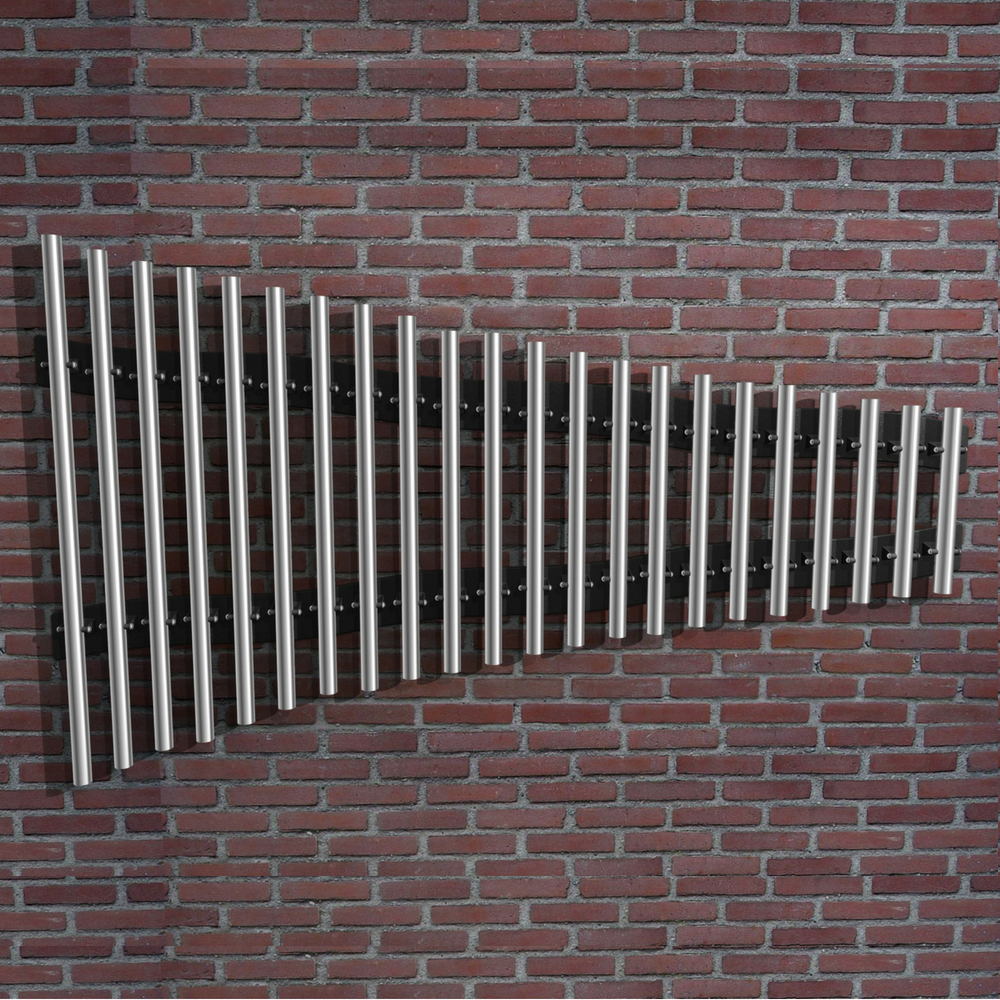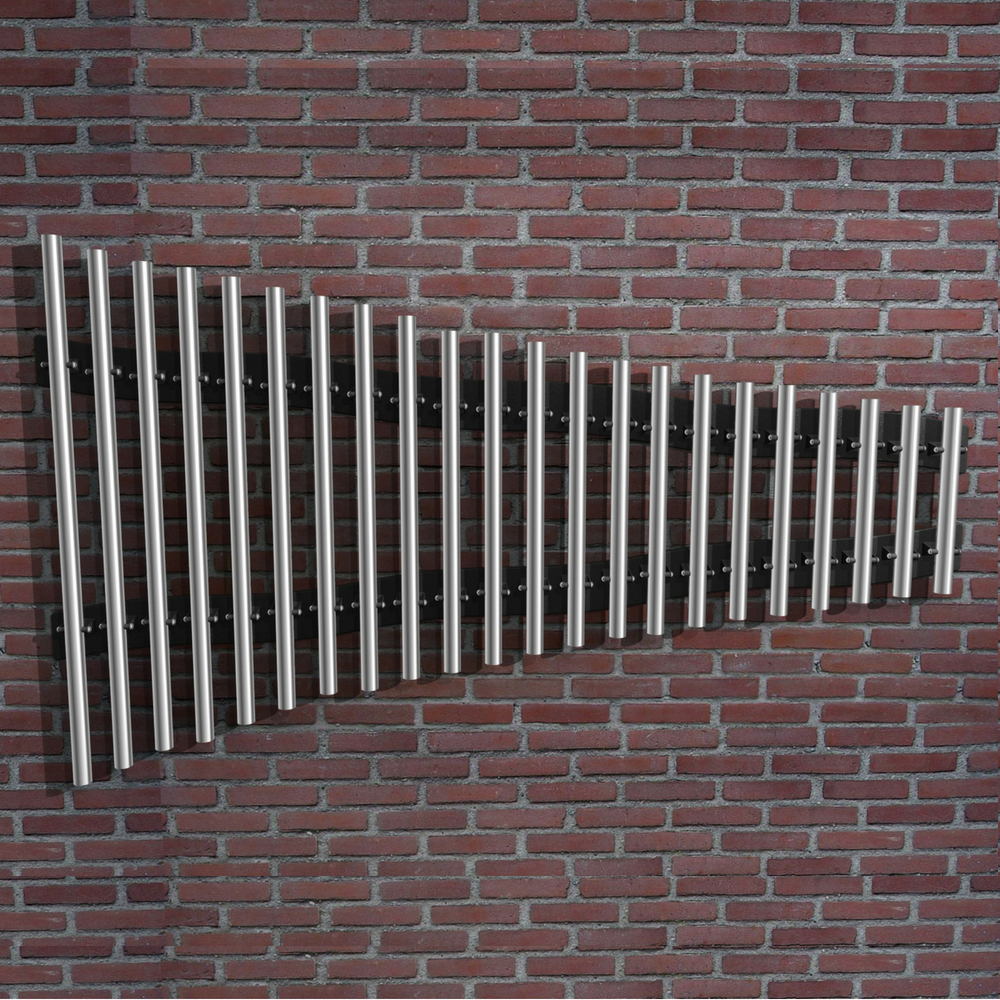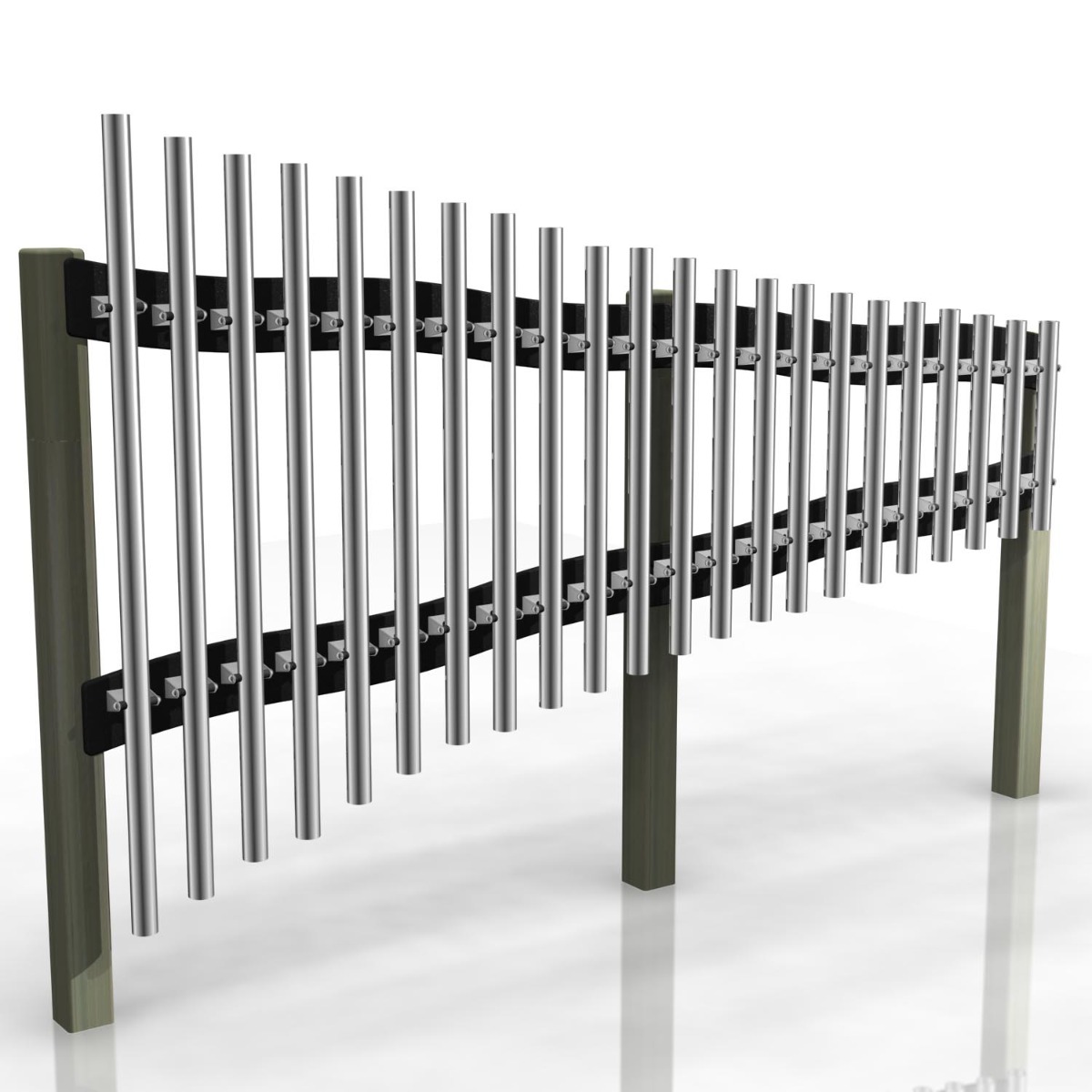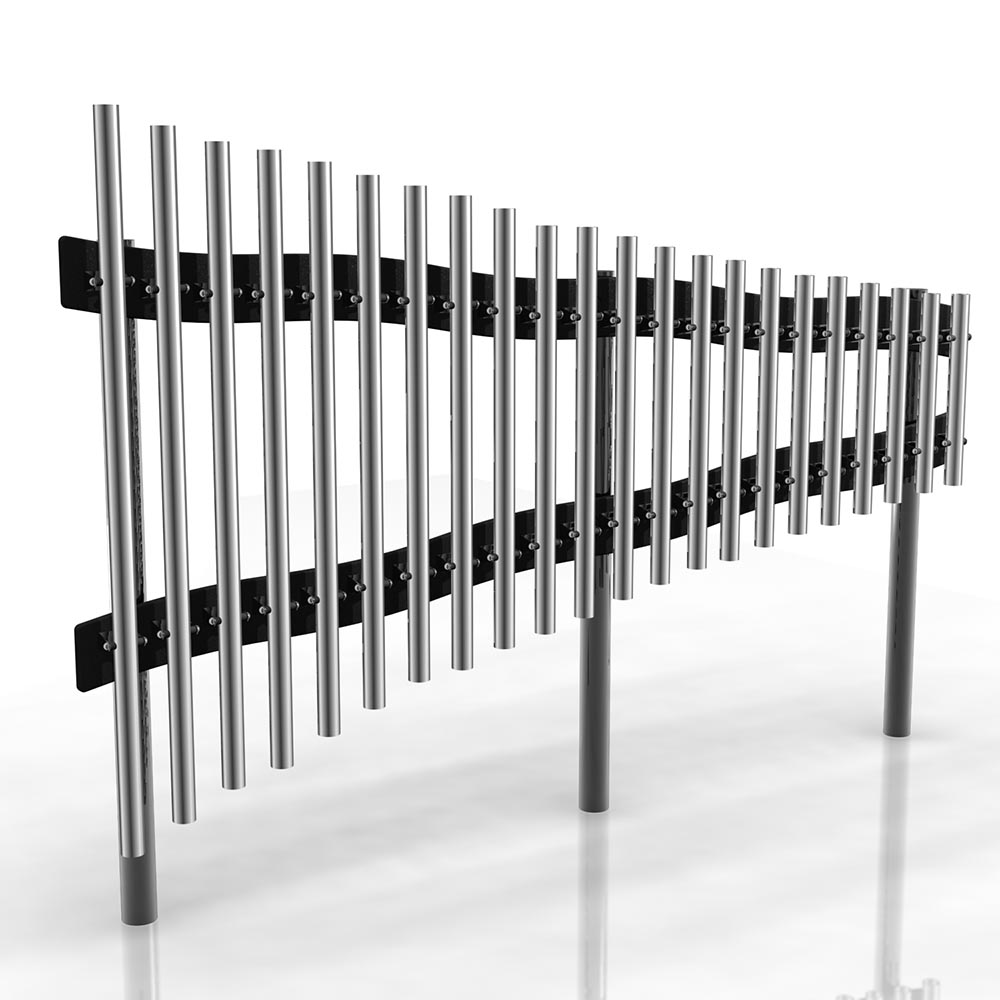 Description
Freechimes are an exciting and imaginative concept when selecting outdoor musical instruments. These twenty-two sleek aluminium chimes are hand tuned to the highest quality and produce a rich vibrant, harmonic resonance. Available individually as solo chimes, in pre-set octaves or a full symphony ranging from a towering 1.5m C3 to the smallest C6 at just 0.5m. The possibilities are endless. Suitable for all ages the chimes can be fixed to backboards and mounted onto posts for ground installation. Alternatively the backboards can be mounted to the wall at the correct height for the intended players. The universal mounting brackets also allow the chimes to be installed individually onto just about any surface and in any arrangement. Why not attach an easy pentatonic set to an existing fence or a dull wall? Adding just one or two chimes would liven up existing play equipment or add a special element to an outdoor classroom. Freechimes dotted around the playground or through woodlands would make a wonderful and enjoyable music trail. Freechimes have outstanding resistance to vandalism and all weather conditions they do not rust and require little maintenance. Freechimes are practical, durable and stylish with a wonderful melody that will liven up any outdoor area.
---
Great job. Workmen were efficient and considerate. The children and parents really love the equipment.
K Coghlen (Assistant Headteacher)
Richmond Primary School
From start to finish, a first class team and product. We are delighted, the yard looks beautiful and our children are happier and fitter than ever before!
Alan Baker (Deputy Headteacher)
St Margaret's Primary School
The play equipment has provided the children with a valuable outside resource for free play at lunch & break times and has also improved behaviour.
We would be happy to recommend your company to others.
Eileen Denton (Headteacher)
Bligh Infants School
A very professional job, completed to time, to quality and to budget.
Simon Walmsley (Finance Manager)
Testbourne Community School
I should like to commend the quality of the equipment and the ease with which it was installed. The team who were responsible for the installation worked hard and were aware of how to behave on school premises and the health & safety requirements.
Margaret McCulloch (Headteacher)
St Paul's C of E Junior School
I would just like to take this opportunity to thank you and your team for all your help and assistance over the last 12 months.
I cannot recommend your company highly enough.
Sam Batten (Community Facilities Manager)
Caterham High School
---